College of Business faculty, staff and community members welcomed Stephen P. Ferris as the new dean during a reception at the Ent Center for the Arts July 12.
"An important part of what I want to do as dean is engage with the Colorado Springs community," Ferris said. "We have a lot of exciting programs and want to start new programs and look for increased collaboration with industry, government and community that is both a win-win for students and the community."
Ferris thanked faculty and staff for their hard work and dedication to student success and shared goals for the future.
"There's a term called servant leadership – that how I want to view my role as the dean, is to facilitate your success, community success, staff and faculty success, and most importantly, my success will be measured by how successful my students are upon graduation," Ferris said.
Ferris previously served as director of the Financial Research Institute at University of Missouri, Columbia. He joined UCCS July 1, after a national search. For the announcement of his selection, visit the Dec. 22, 2017, Communique post.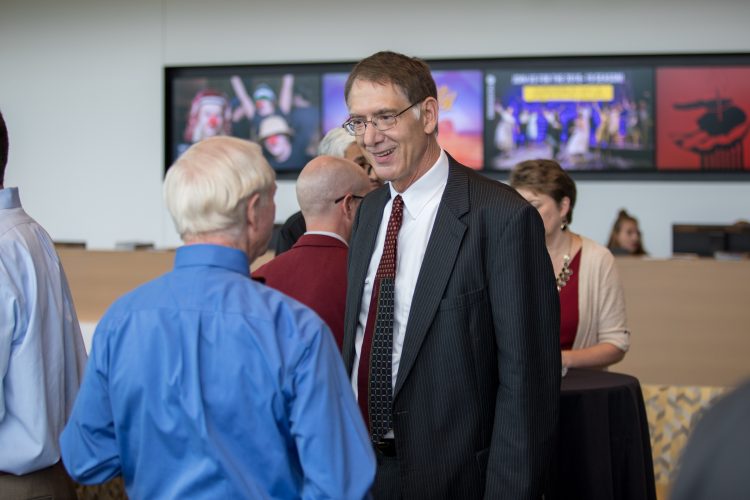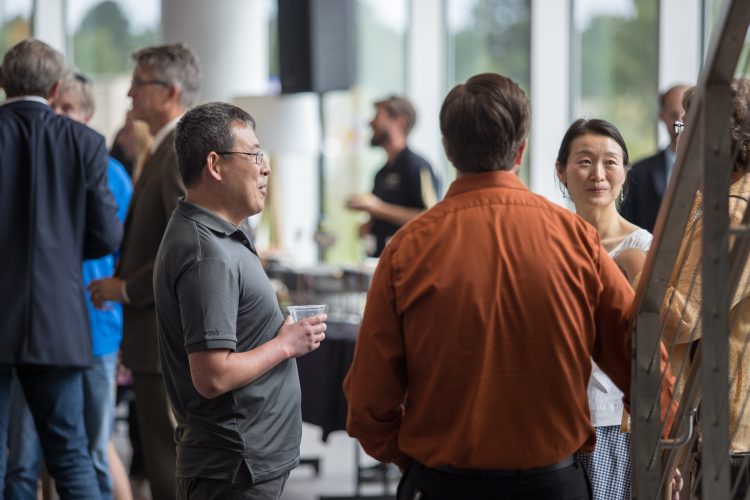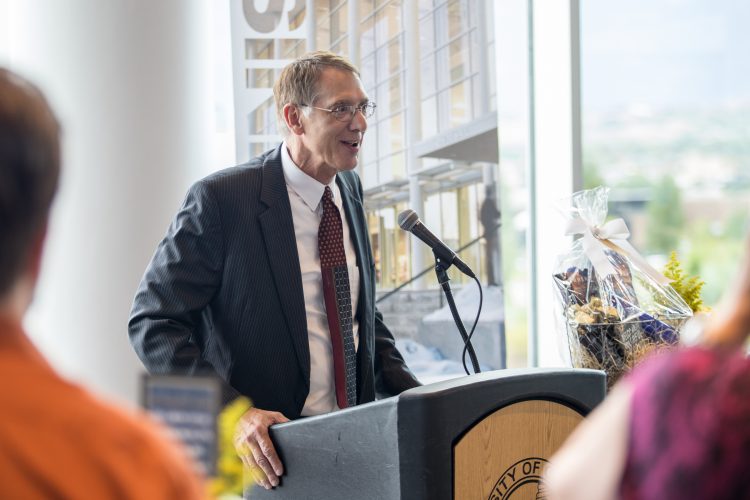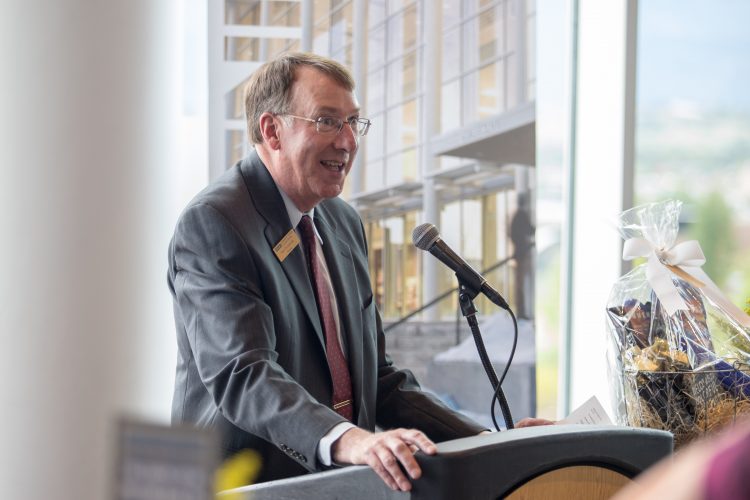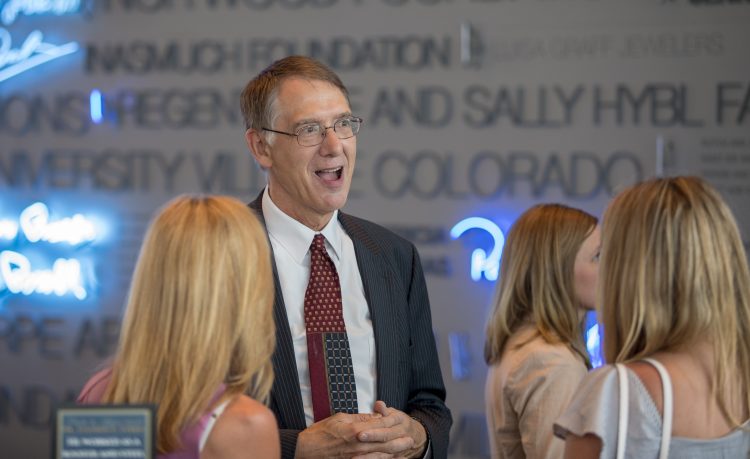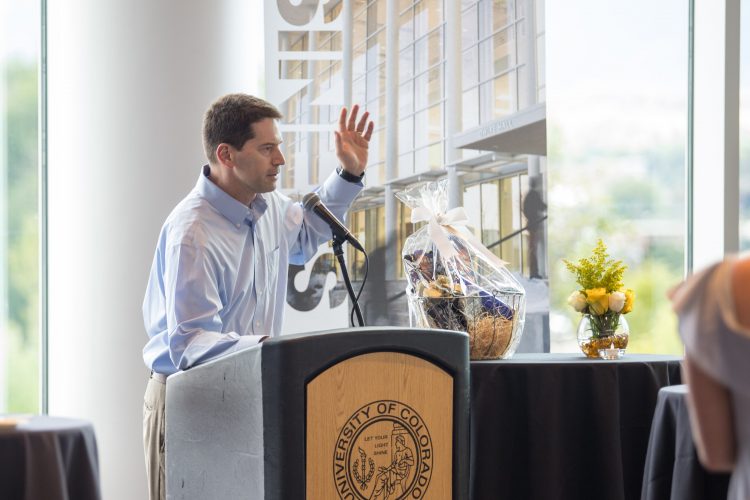 — Photos by Jared Verner and Jeff Foster