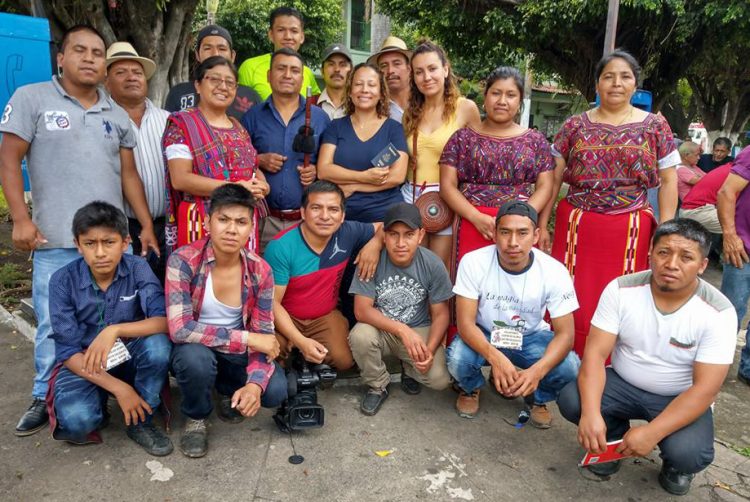 When Balvina Rios first touched down in Guatemala June 3 she had plans to help an indigenous elementary school outside of Antigua, but those plans changed quickly after a volcano erupted just hours after her plane landed.
The eruption happened about 10 miles from Antigua and was the most violent eruption for Guatemala in more than 100 years, according to BBC News.
Rios, a Spanish and psychology senior, was born in Guatemala and moved to the United States at a young age. She was inspired to reconnect with her roots after meeting Sabino Esteban Francisco, an indigenous elementary school teacher, through the UCCS Spanish program.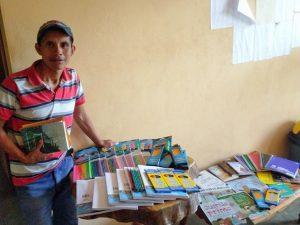 "I really fell in love with what he stands for, the indigenous people. He doesn't want to leave his community and thought it would be great to support him and his school," Rios said.
As president of the UCCS Hispanic Honor Society, Rios and other society members donated books and school supplies for Rios to deliver to Francisco's elementary class.
Rios, joined by her 11-year-old son, sister, niece and nephew, delayed their trip to the elementary school after realizing what had happened.
"When we first walked outside there was muddy rain, and our clothes were covered in ash, mud and sand," Rios said. "Everyone was confused and trying to figure out what was happening."
Once they found out that burn victims were being brought to Escuintla for treatment and shelter, the group made their way south.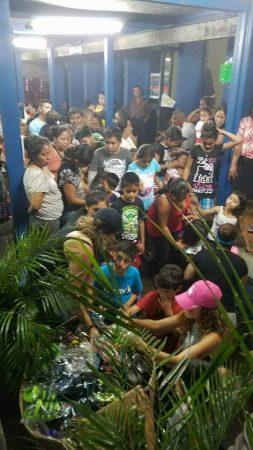 "The town was chaos, police and vehicles bringing supplies were everywhere, people looked like they had just seen a ghost," Rios said. "I couldn't just stand there, I wanted to help."
After connecting with Edson Santizo, a student at Escuintla Mariano Galvez Universty, the group learned the hospital had run out of a lot of materials like burn medications and Pedialyte for the dehydrated children. Rios traveled more than an hour away to buy the needed materials.
"When we got back to the hospital, I saw a nine-year-old boy with burns all over his body and that's when I broke down," Rios said. "People had lost everything."
Friends, family and community members back in the United States shared Rios' relief efforts on social media, raising $2,500 for supplies to aid the volcano victims. "It was so amazing to see people come together to help, it's what humanity is all about." Rios said.
Rios visited three shelters and one community hospital to supply families with clothing, shoes, and items for children to play with.
"It was nice to see them smile after receiving the supplies, it gave them hope it was going to get better," Rios said. "They were very thankful, and it was satisfying to see they were getting what they needed."
After helping with volcano relief efforts, Rios traveled to the elementary school to deliver the books and school supplies from the UCCS Hispanic Honor Society. "The students loved the English books and supplies, it was very gratifying," Rios said.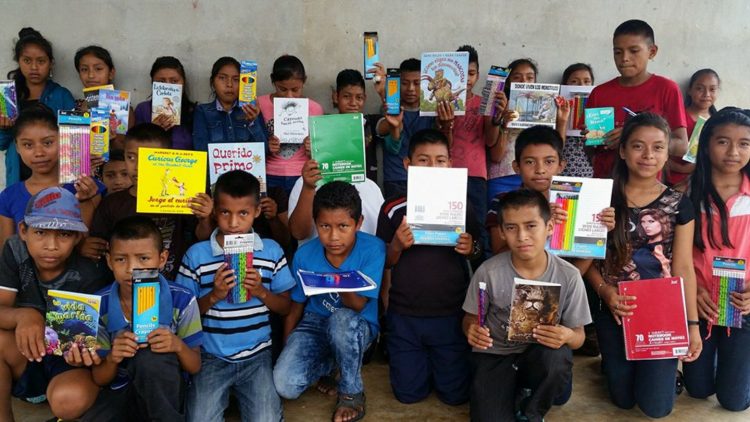 It had been 32 years since Rios had been to Guatemala. She faced many struggles throughout the trip between traveling, releasing donated funds, and witnessing so much loss, but is grateful for the experience and all the support received throughout the 10 days.
"This was a life changing experience, and I would do it all over again," Rios said.
Rios joined UCCS two and a half years ago as a first-generation, nontraditional student and is nearly complete with her studies. She credits her studies for inspiring her trip back to Guatemala. "Going to UCCS was the best decision I've ever made," Rios said.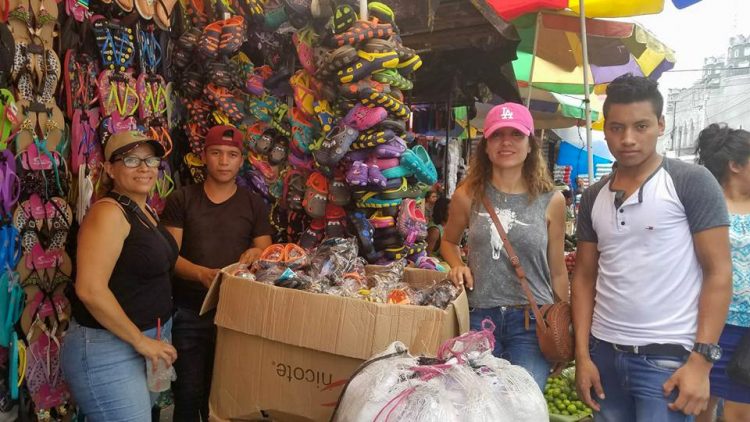 — Photos by Balvina Rios