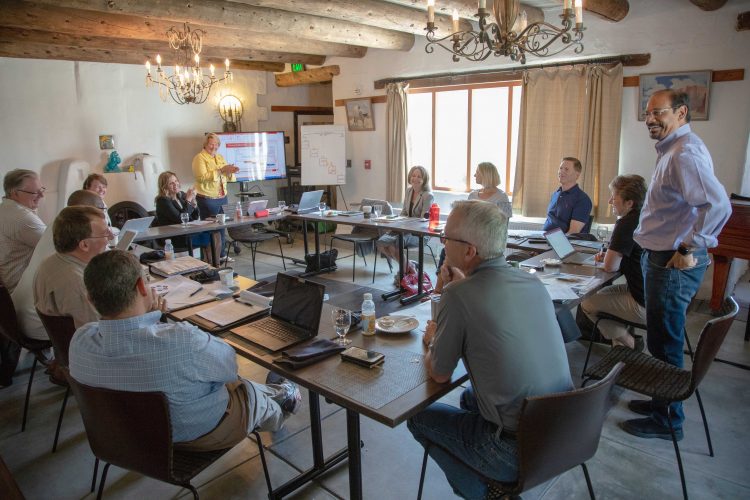 UCCS will utilize the experience and services of JERA Partnerships in facilitating and developing the 2030 strategic plan in collaboration with the many university stakeholders. Diane Zile, JERA CEO and founder, and her team engaged the Chancellor's Cabinet July 16 in understanding how best to approach the strategic planning process and engaging all the relevant stakeholders over the next year-and-a-half.
"As we prepare to see what the next decade holds for us, we're pleased to have the experience of JERA Partnerships facilitating the process," said Chancellor Venkat Reddy. "This is an important moment for the university as we evaluate what we have accomplished in the current strategic plan and see what we can attain in the future. I am looking forward to active participation from our faculty, staff, students, alumni, university leadership and community leaders."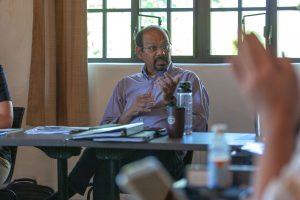 The current strategic plan was implemented in 2012 and expires June 2020. The new plan will outline the specific goals and objectives with timelines and measurable performance indicators through 2030. UCCS will have JERA implement a broad-based collaborative process that works with all segments of the university community. JERA will build upon previous planning efforts to further develop strategic direction and goals to advance the vision, mission and core values across all areas of the institution.
JERA Partnerships is a Colorado-based strategy and leadership firm that partners with clients to develop perspective and cut a clear path through complexity to achieve strategic clarity. JERA has used its diagnostic approach to planning with clients like the Boettcher Foundation, the Colorado Department of Revenue, the Statewide Internet Portal Authority and the Coca Cola Scholars Foundation, and is looking forward to the opportunity to support the important educational and cultural mission of UCCS.
"We are really excited to work with Dr. Reddy and the university community to determine the unique path UCCS will follow to fulfill its goals through strategic planning and, to quote Dr. Reddy, 'strategic doing,'" Zile said. "I know that our responsive, agile planning and review process will serve UCCS well as it continues to meet the needs of a wide variety of stakeholders and fulfills its role as a vibrant center of influence in the Colorado Springs region."
Additional information on the strategic planning process will be posted at uccs.edu/strategicplan as the plan is developed.