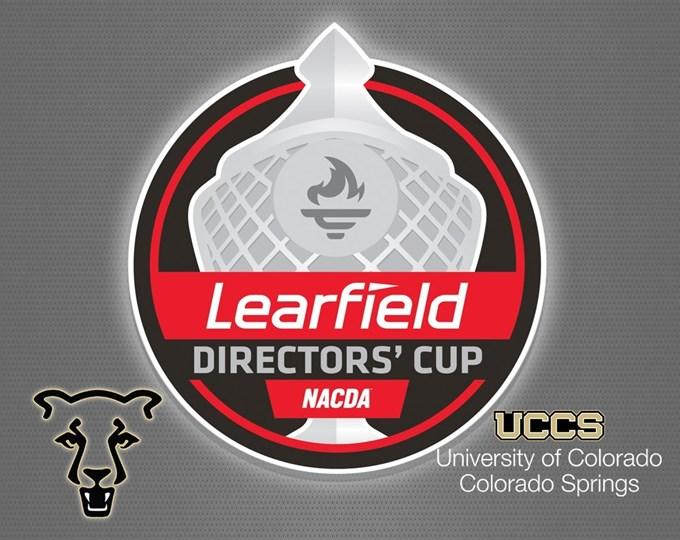 UCCS collected 398.96 points from seven teams and recorded its best finish in school history in the 2017-18 Learfield Directors' Cup standings. The Mountain Lions ranked No. 36 in the final Division II standings, besting their previous ranking of No. 58 in 2004-05.
UCCS earned 164.21 points in the spring season, led by the men's golf program that placed ninth in the NCAA Division II championship tournament, for 69 points. The women's golf team notched 43.5 points, followed by 43 points from the women's outdoor track & field team, and 8.71 points from the men's outdoor track & field team.
The Mountain Lions entered the spring season with 234.75 points following the fall and winter seasons. UCCS garnered 62.25 points as the women's indoor track & field team placed 13th at the NCAA Division II Indoor Track & Field Championships while the men's team added 32.50 points with a 38th place finish.
In the fall season, UCCS accounted for 140 points behind the women's soccer NCAA Division II national tournament run and a third-place finish overall (83 points), and 57 points from the women's cross country team that finished 17th at the NCAA Cross Country Championships.
The Mountain Lions rank fifth among RMAC schools in the Directors' Cup. Colorado School of Mines finished the highest of any RMAC school with 671.25 points (sixth place), followed by Adams State University (538.5 points, 15th place), Western State Colorado University (464.25 points, 23rd place) and Colorado Mesa University (453 points, 25th place).
The Learfield Sports Directors' Cup recognizes the top institutions maintaining a broad-based athletic program in both men's and women's sports. With the updated scoring system, all scores are counted for men's and women's basketball, baseball and women's volleyball. Additionally, only up to 11 other of the highest scores are included in the final score.
–by Sarah Meier, Athletics