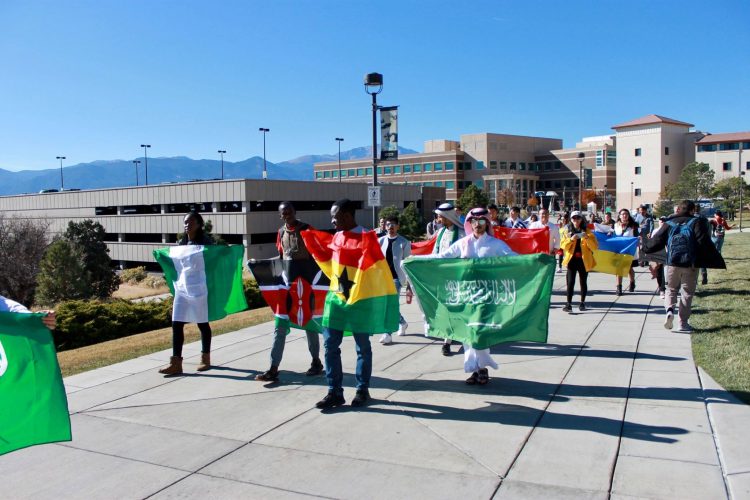 In a move to better align current services with expectations among students, the UCCS Global Engagement Office will rename itself as the UCCS International Affairs Office. The decision won't change the services for the international students enrolled at UCCS, students who participate in study abroad opportunities or for the faculty and staff who interact with the office.

"We looked at our peer institutions and took particular note to the other CU campuses and determined that 'international affairs' aligned us better with international education initiatives in Colorado and with the CU system," said Mandy Hansen, director, International Affairs Office. "We'll continue to provide the same support across campus as we have in the past and look forward to continuing with the growth we've seen in education abroad participation, up 123 percent from just three years ago, and the comprehensive support provided to our international students and scholars."
International Affairs oversees education abroad, international student and scholar support, and intensive English programs. The office also supports the development of international partnerships and campus internationalization. In the 2017-18 academic year, the office worked with 243 international students and 178 current students traveled to 24 different countries for service learning, internships and education. UCCS also hosted 18 visiting scholars.