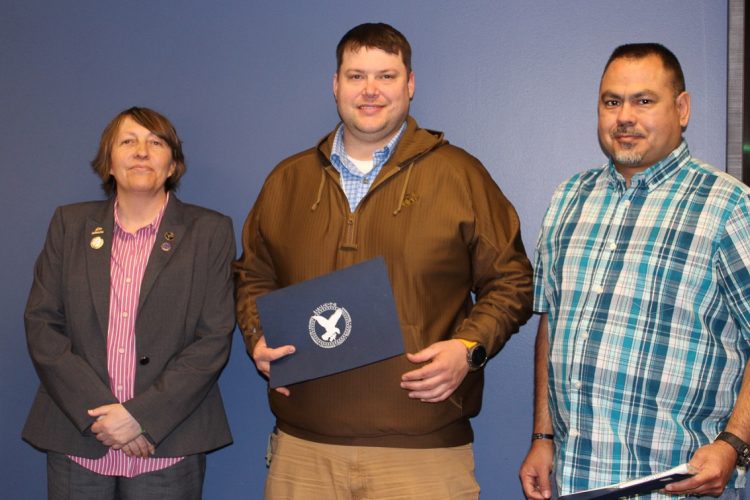 The Office of Veteran and Military Student Affairs recognized six students with induction into the SALUTE Veterans National Honor Society and recognized the Career Center for its support to student veterans during the inaugural induction ceremony May 3.  The first class included Anthony Farinella, David Gonzalez, Emilia Granados, Vanessa Perkins, Mike Stephen and Daniel Wright.
SALUTE recognizes students who show excellence in service, academics, leadership, unity, tribute and excellence. Founded in 2009 at Colorado State University, SALUTE now has 230 chapters across the country with more than 12,000 members.
"We're proud to celebrate the accomplishments of this first induction class and what they have achieved in the classroom at UCCS," said Phillip Morris, director, Veteran and Military Student Affairs. "They have displayed the same commitment to excellence as they did in serving their country, and it's an honor to recognize that dedication."
OVMSA also recognized the UCCS Career Center in its role for support student veterans on campus. The center provides assistance for students and alumni to explore options and prepare for their future. The Career Center offers assessments, mock interviews, career counseling, resume help, internship experiences, networking events and graduate school applications.