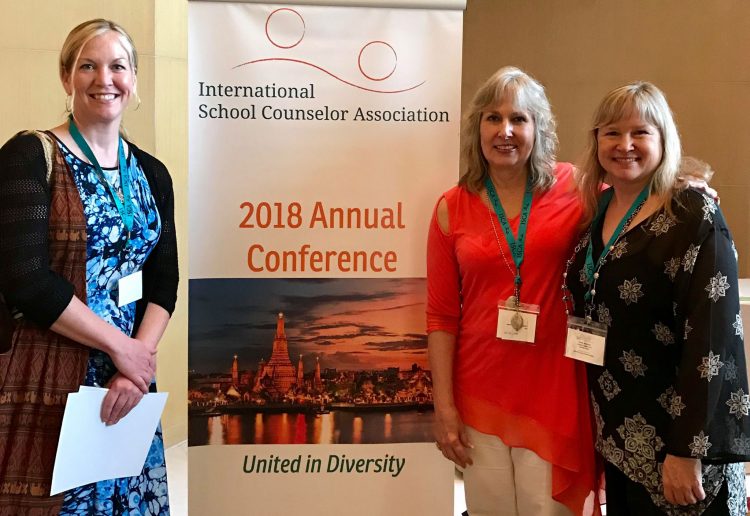 Rhonda Williams, professor; Julaine Field, professor; and Cindy Zomcheck, instructor; all within the Department of Counseling and Human Services for the College of Education, presented at the International School Counselor Association Annual Conference March 1-3 in Bangkok, Thailand.
Williams and Field presented "Unite a School Through Mindset and Noncognitive Factors" March 2 on how school counselors are best positioned to teach these skills to students before they enter the workforce. The interactive presentation provided evidence on the value of noncognitive factors and the impact of them on students, school climate and community. Williams and Field also shared examples of how to implement the skills with evidence-based programs and strategies.
The three presented "Teaching Wellness Through Group Inventions" March 3 and how school counselors can use group settings at their local schools to develop wellness, social and emotional skills. The interactive session included several activities to help students grow communication skills, critical thinking and methods for emotional management and wellness mindsets.
The three-day conference attracted more than 200 school counselors from around the world. The 2018 theme, "United in Diversity," put an emphasis on third culture kids who grow up in a different culture than their parents, wellness programs, crisis intervention and counseling curriculum.