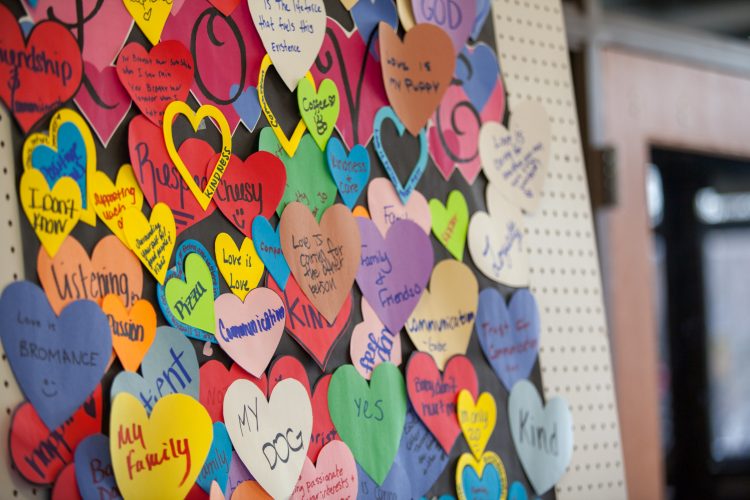 Various campus departments participated in Random Acts of Kindness Week and Valentine's Day activities.
The Dean of Students Office and Respect on Campus celebrated Random Acts of Kindness Week Feb. 12-16 with thank you notes, decorated hearts and more.
Students Today Alumni Tomorrow hosted Thank a Donor Day Feb. 12 and 13 in the University Center. Students filled out valentines for various donors thanking them for their support in UCCS.
The Communication, Writing, and Languages and Social Sciences Excel Centers hosted Valentine's Day events filled with cookies, valentines and writing activities.
The Student-Athlete Advisory Committee created more than 200 Valentine's Day cards that were distributed to patients at Children's Hospital Colorado.
Photos of the week:
— Photos by Savannah Waggoner and Kayla Gronseth Boyer
Related article: https://communique.uccs.edu/?p=29998