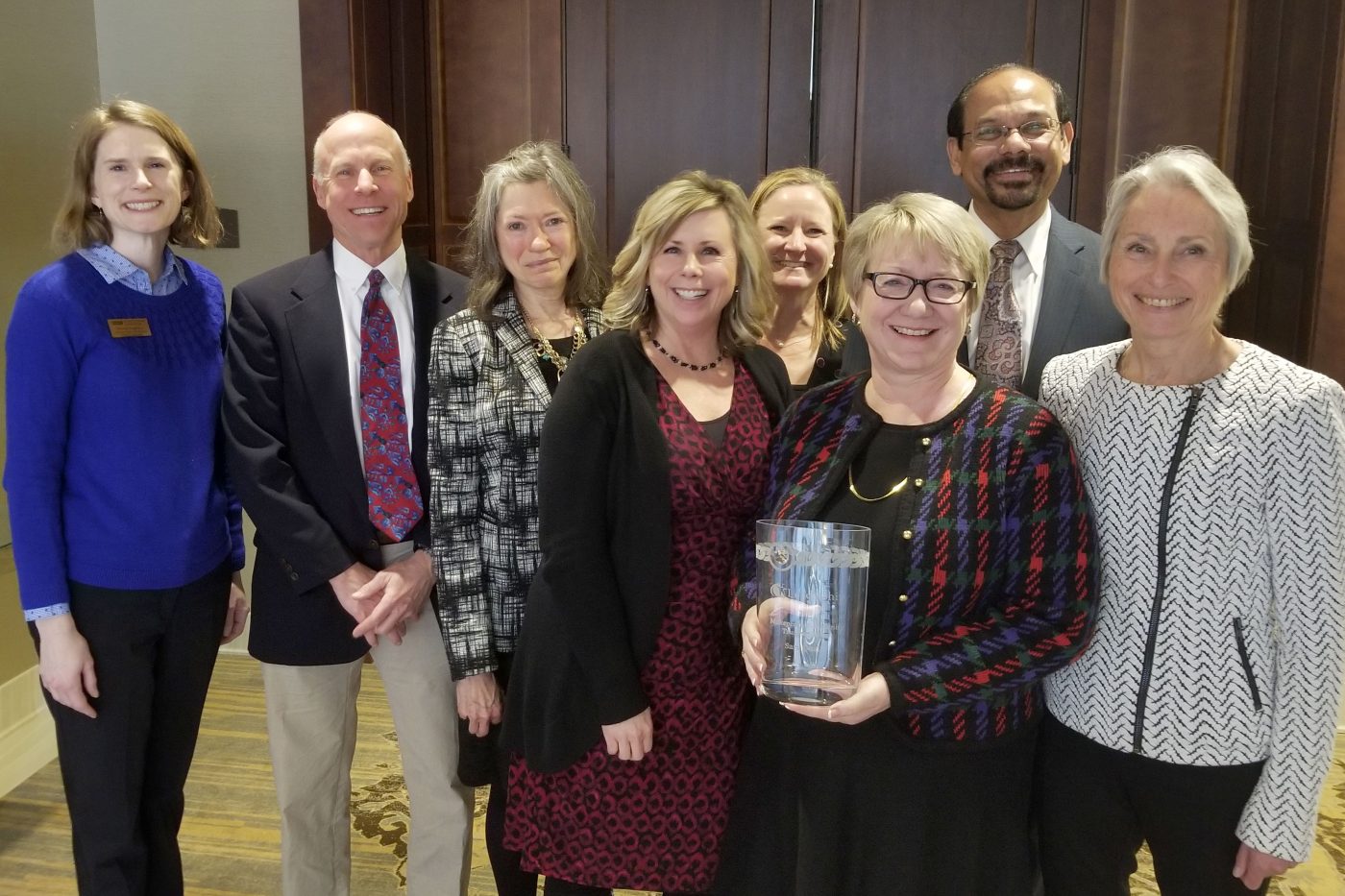 Sara Qualls, Kraemer Family Professor of Aging, Department of Psychology, and director of the UCCS Aging Center, received the Makepeace Community Trustee Award at the 2018 Community Leadership Awards Luncheon Feb. 13.
The Makepeace Community Trustee Award honors an individual whose consistent community leadership has created a long-lasting legacy that spans beyond the Pikes Peak region. The highest accolade presented by Leadership Pikes Peak annually, the award is named after former executive director and Colorado Springs Mayor Mary Lou Makepeace. Qualls' nomination letter noted her "tireless work on behalf of older adults for more than three decades," creating a widespread legacy impacting countless seniors.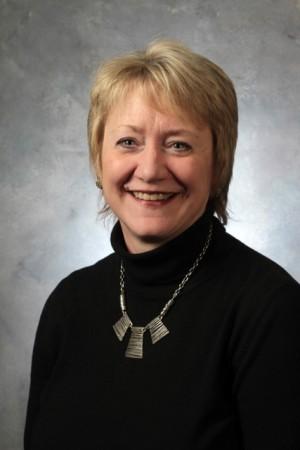 Qualls, a member of the psychology faculty at UCCS since 1984, assumed leadership of the UCCS Aging Center in 2016. The Aging Center is a community-based mental health facility and the primary practicum training site for the university's clinical psychology program that focuses on aging. The Aging Center provides comprehensive psychological and neuropsychological assessment and treatment services to individuals 55 years of age and older, assists caregiver families, trains graduate students in clinical geropsychology and supports the study of psychological aging processes. Qualls co-founded the Aging Center and led the development of the doctoral program in geropsychology at UCCS.
Qualls joined the UCCS faculty as an assistant professor, was promoted to associate professor in 1991, professor in 2000 and to an endowed professorship position in 2006. She previously served as director of clinical training, chair of the psychology department and faculty director of the Lane Center for Academic Health Sciences. Qualls is director of the UCCS Gerontology Center.
In 2016, she was honored by the Society for Clinical Geropsychology with the Distinguished Contribution Award. In 2014, she received the American Psychological Association's Committee on Aging Award for the Advancement of Psychology and Aging. In 2012, she was honored as a Hero of Mental Health by AspenPointe and received the Mentorship Award from the APA. She is widely published in academic journals and known for her presentations to area civic and business groups regarding care for older Americans. From 2008 to 2012, she was involved in an innovative senior housing venture, Palisades at Broadmoor Park. She holds master's and Ph.D. degrees from Pennsylvania State University and a bachelor's degree from Middle Tennessee State University.
Leadership Pikes Peak is a nonprofit organization that provides leadership development programs for experienced and young professionals, women and teens.
-By Laura Engleman, UCCS Aging Center