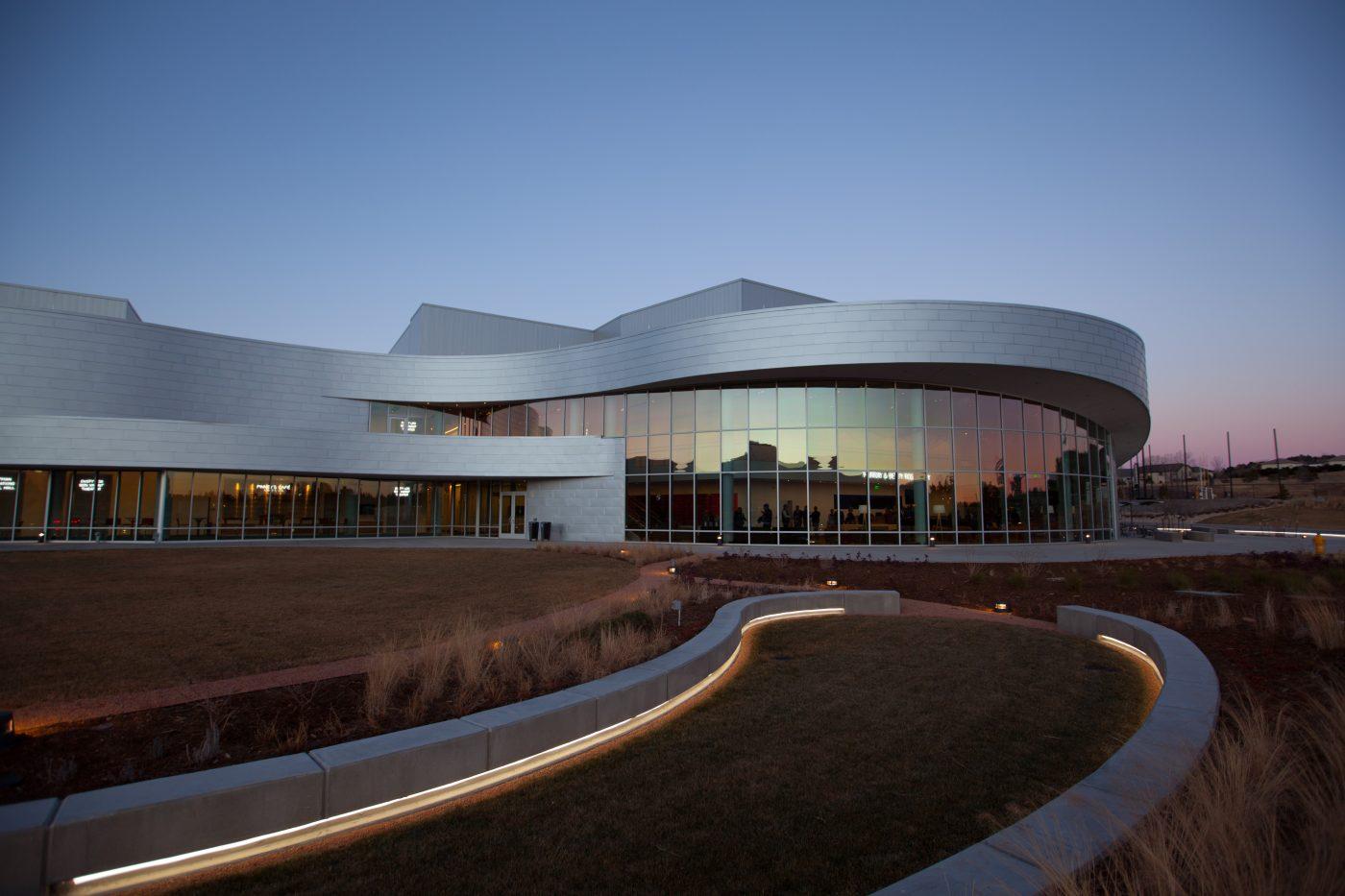 More than 200 faculty and staff celebrated the opening of the Ent Center for the Arts during a Jan. 17 open house. Public remarks took place in the Murray and Betty Ross Lobby.
"The first tour I had in this building was with Murray Ross, he had tears in his eyes as he saw his dream being realized," said Chancellor Reddy. "The one person I'm missing most today is Murray."
Public remarks were followed by tours of the facility.
A public grand opening gala happens Feb. 3. Tickets are available for purchase.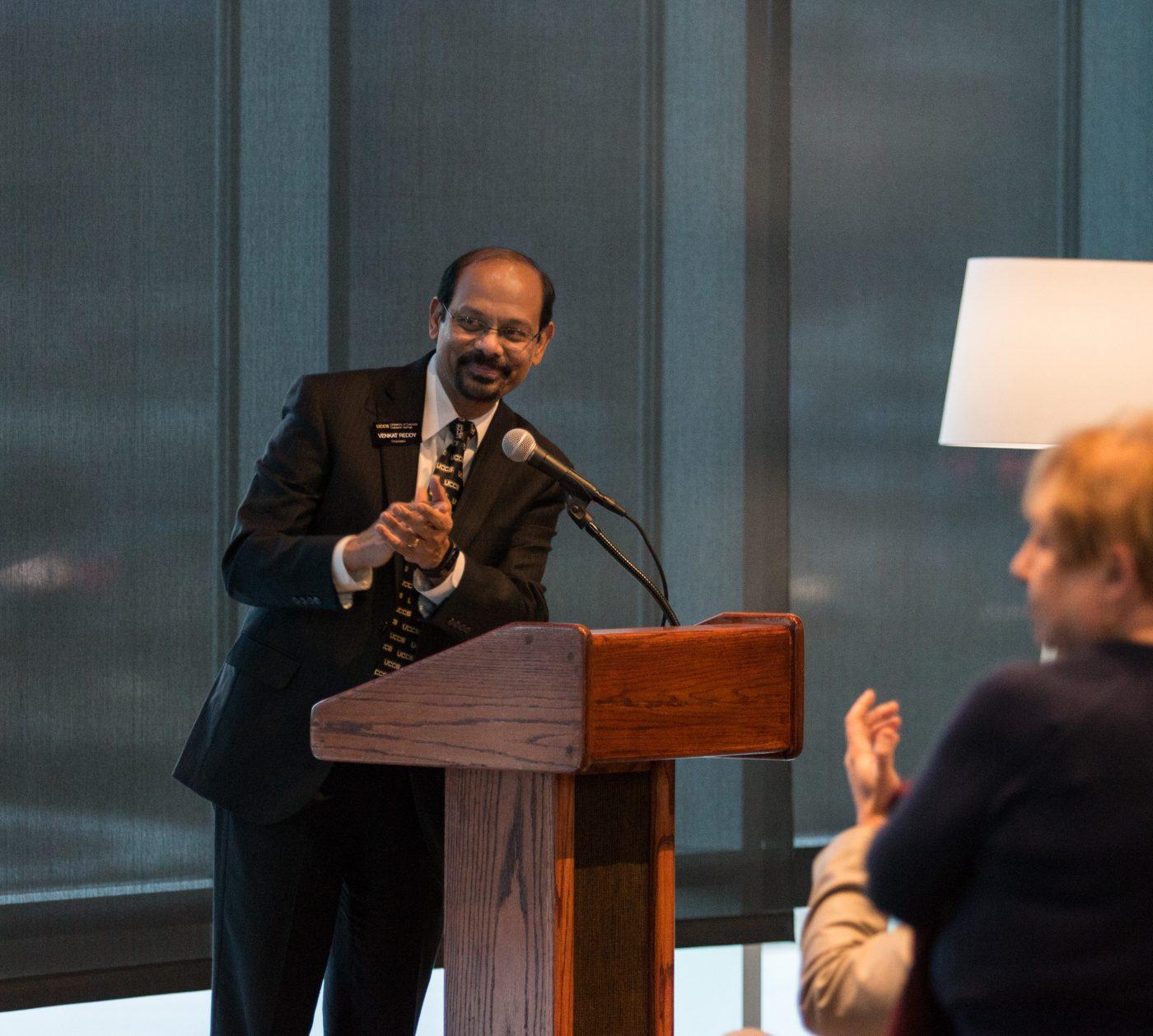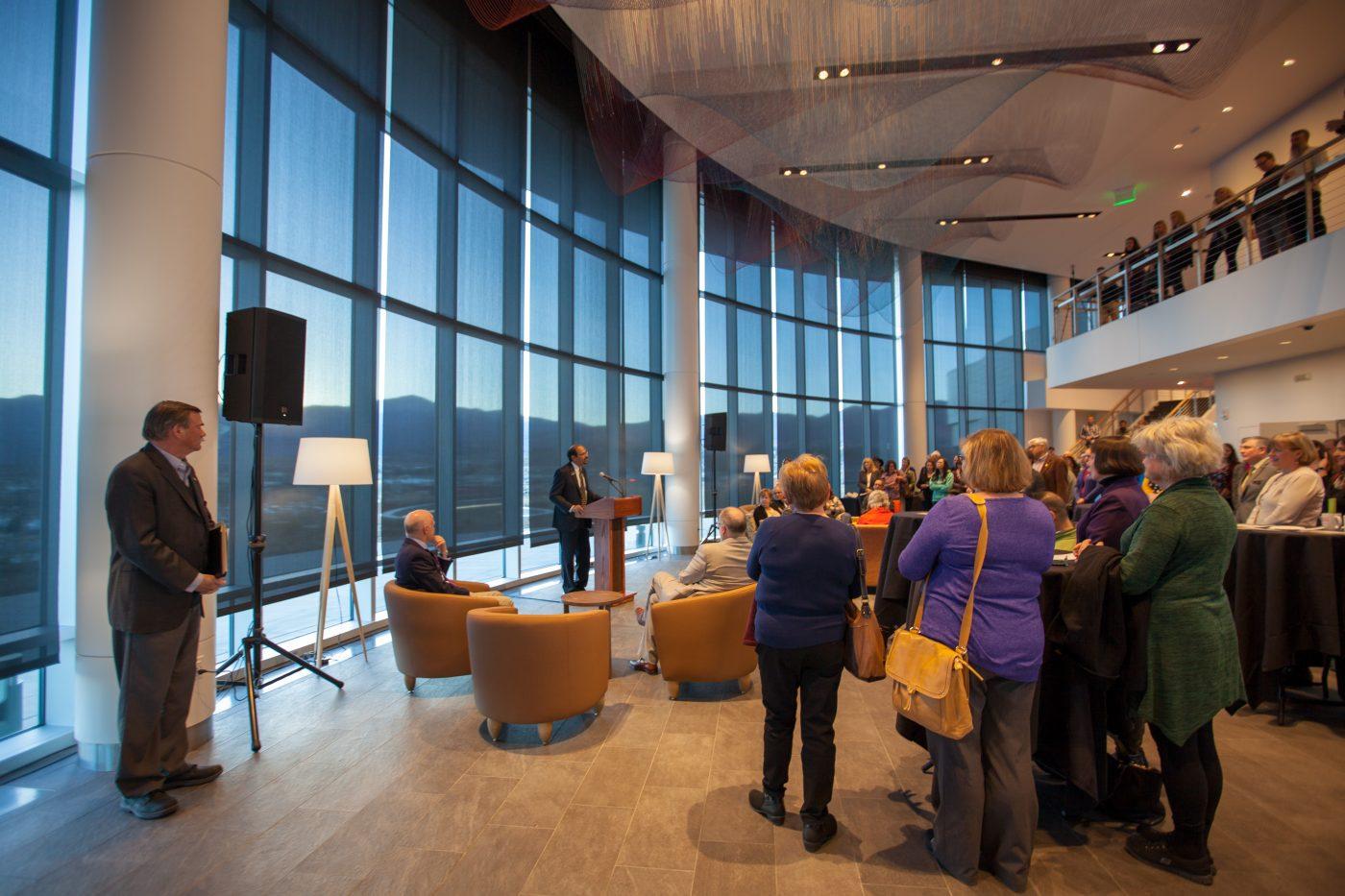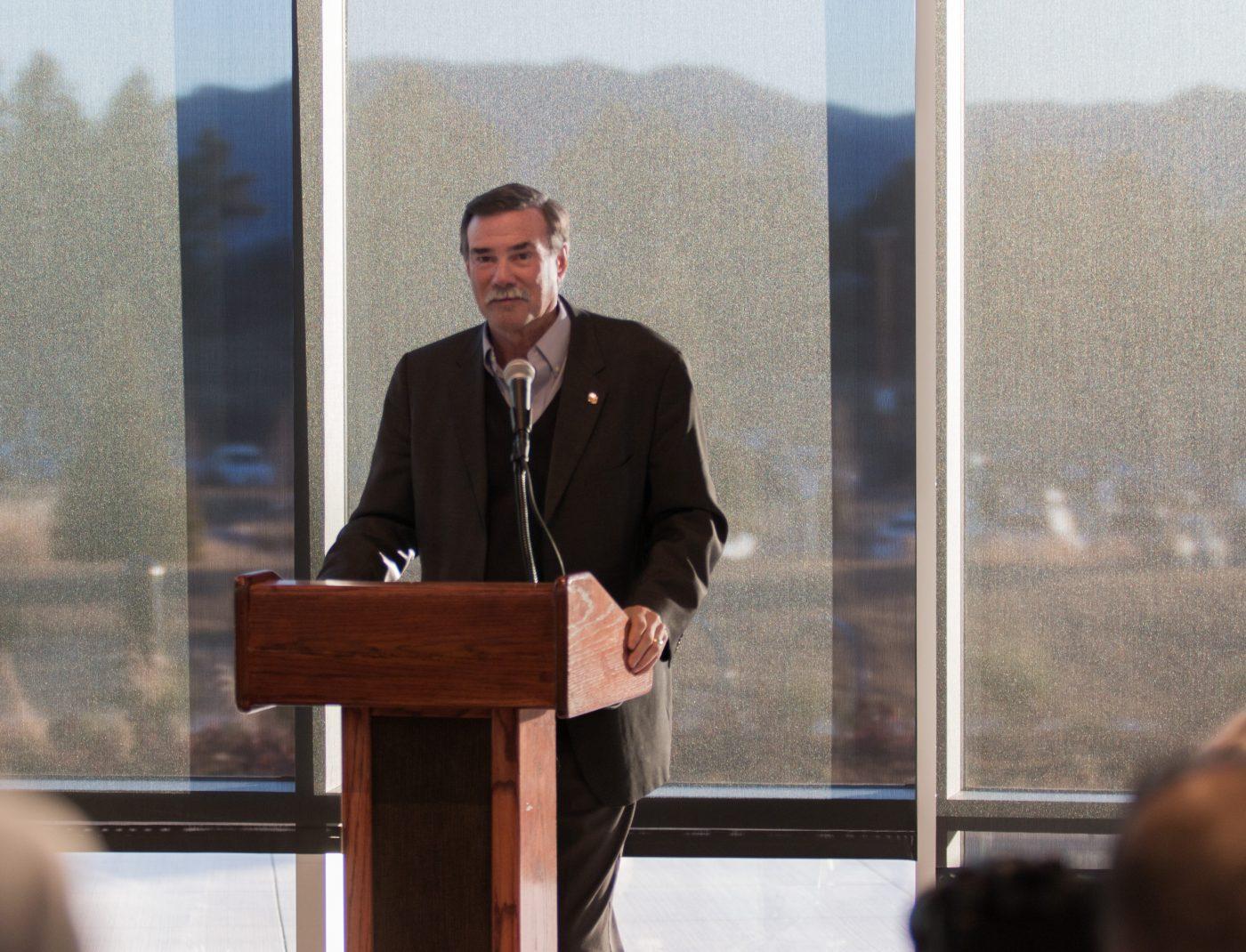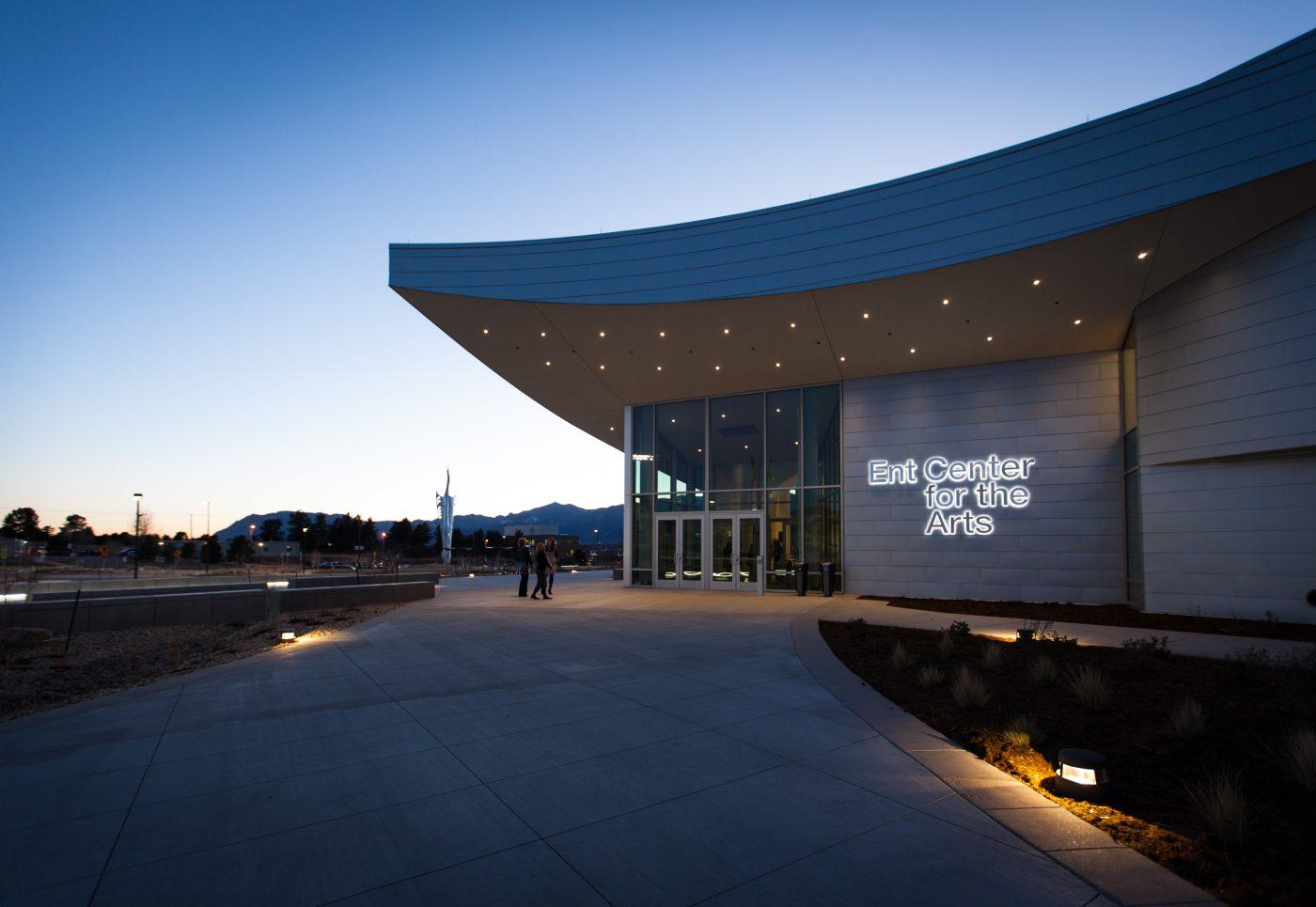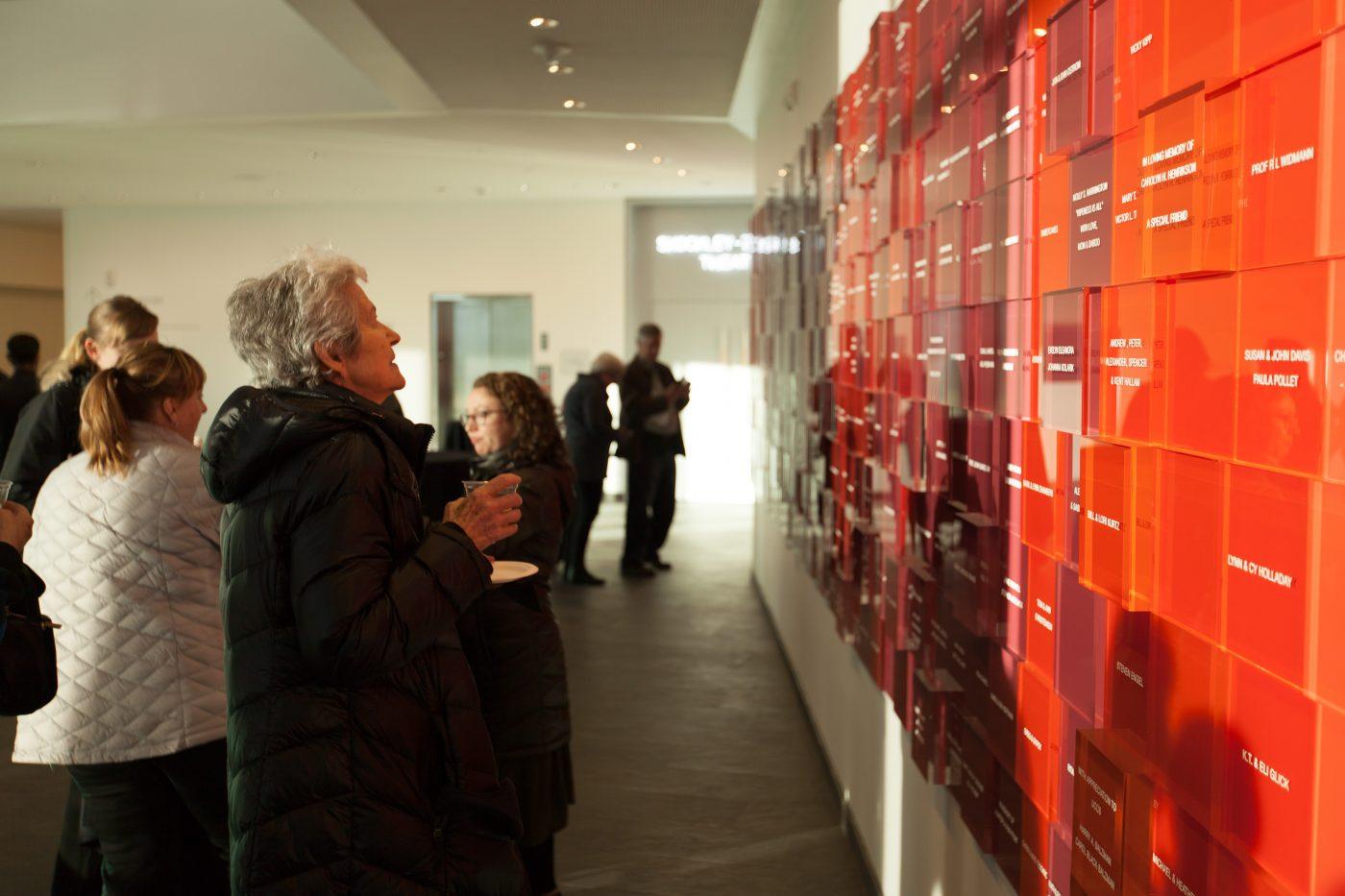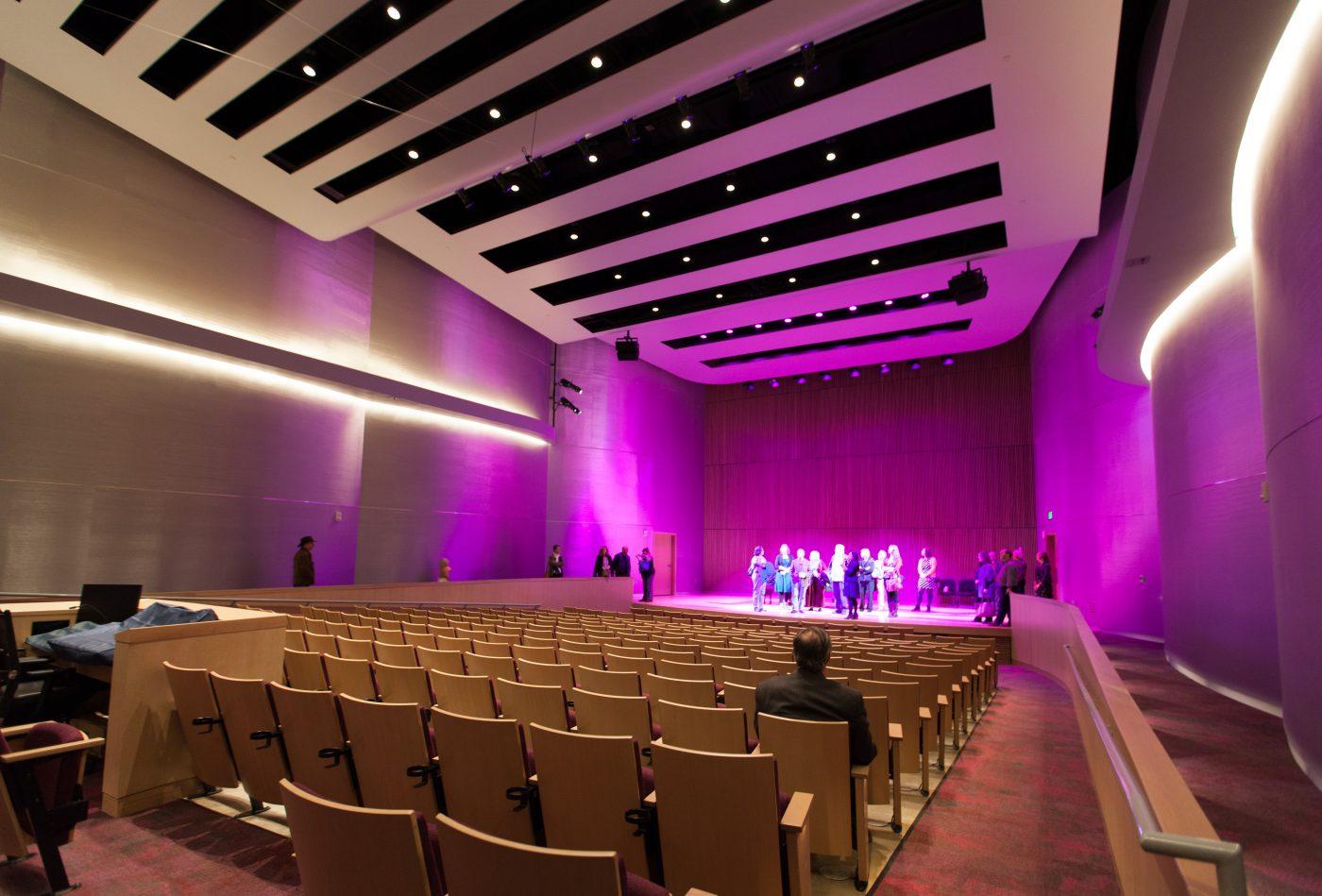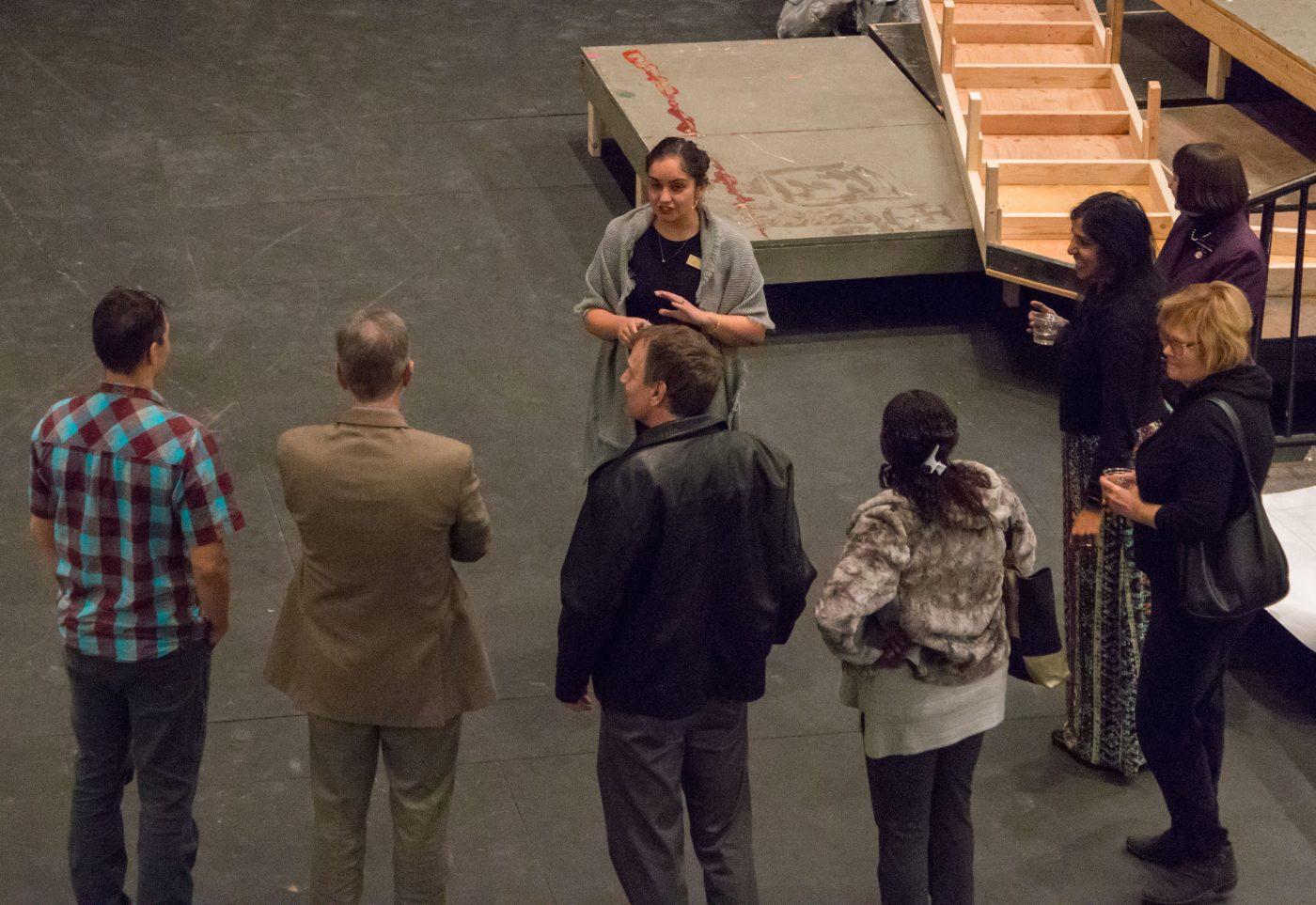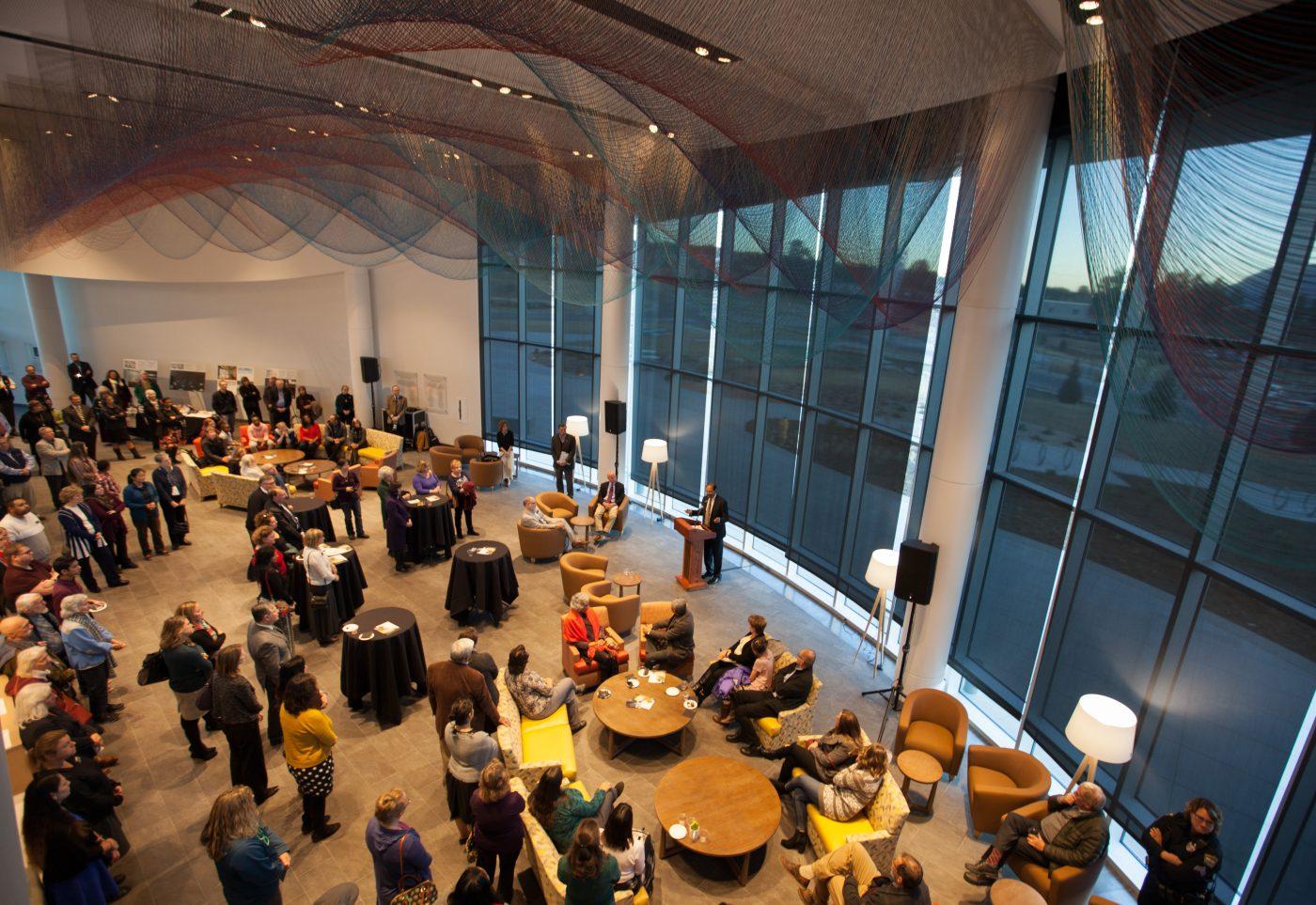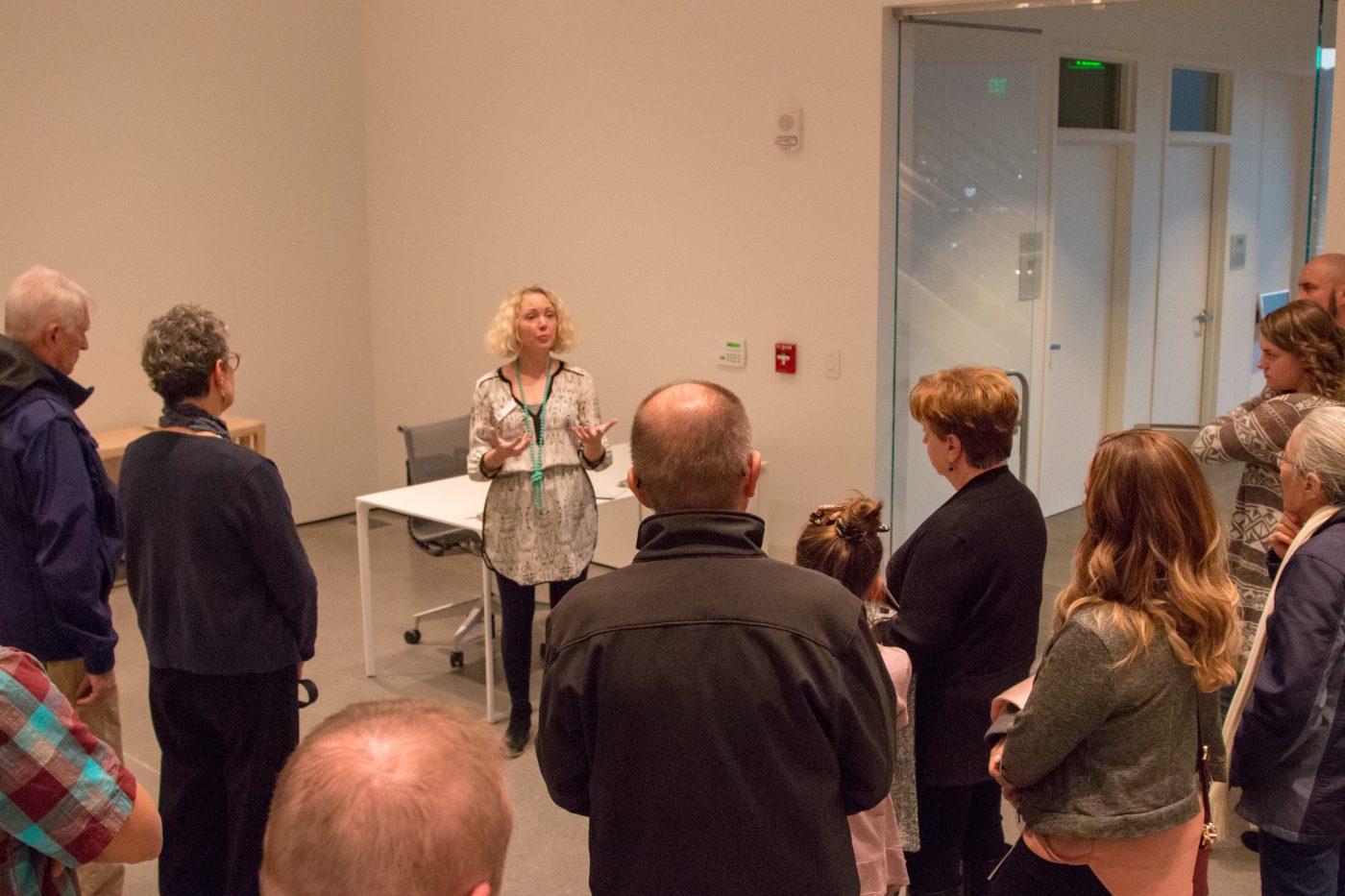 – Photos by Jared Verner and Savannah Waggoner 
Related articles: