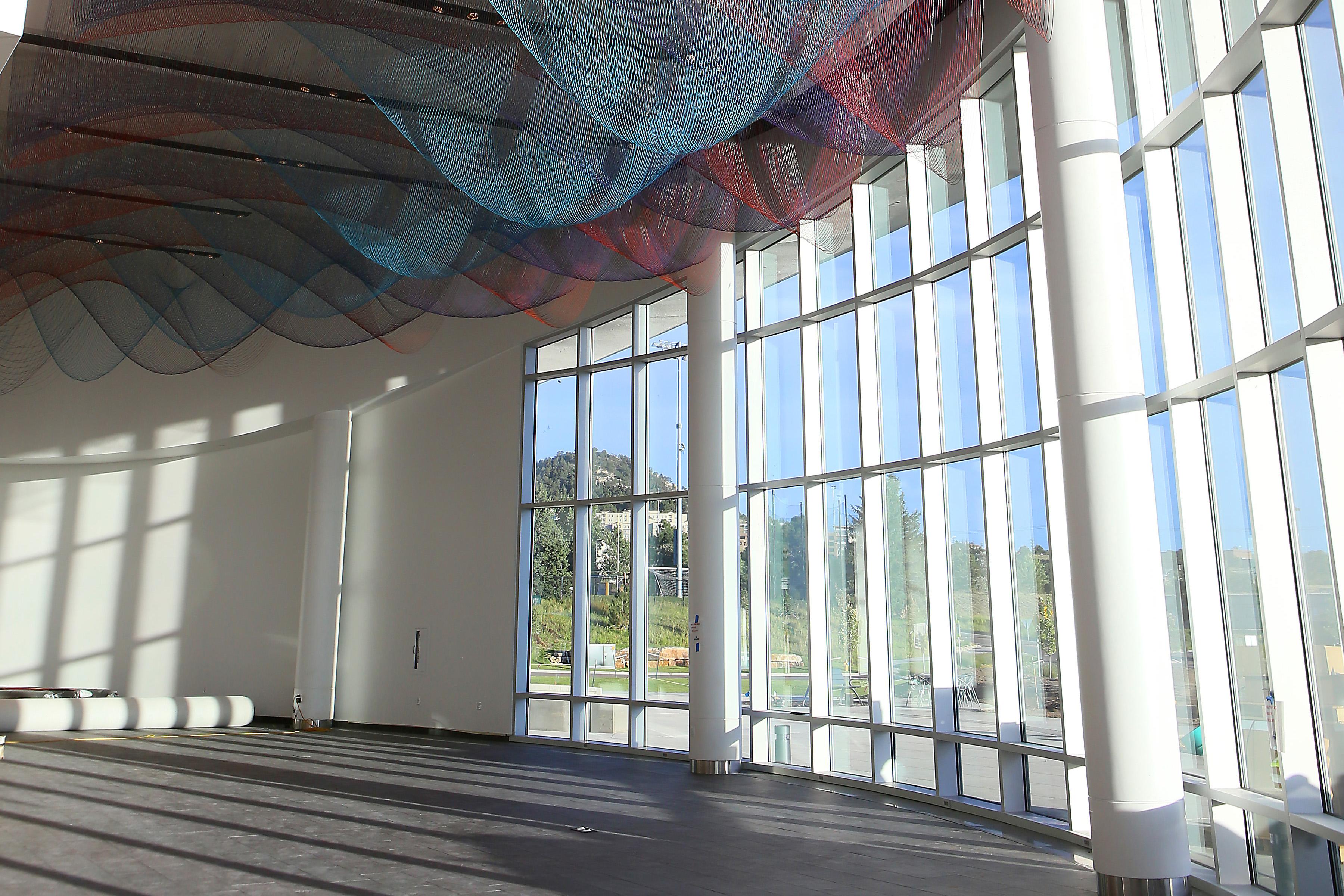 Faculty and staff will have the chance to tour the newest campus building at an open house for the Ent Center for the Arts from 4 p.m. to 6 p.m. on Jan. 17. Formal remarks will take place at 4:30 p.m.
Tours for UCCS faculty and staff will take place after the program. The 92,000-square-foot building features four performance spaces, one gallery and a public sculpture program with installations both inside the building and on the grounds. The center will also house faculty and staff offices, classrooms, individual practice rooms and group rehearsal spaces.
"We're so excited to be a new resource and destination for the arts in the Pikes Peak region," said Aisha Ahmad-Post, director, Ent Center for the Arts. "With over 160 productions already scheduled this spring, ranging from student shows to performances by regional arts organizations and even nationally-acclaimed artists, we're hitting the ground running and look forward to welcoming the community into the Ent Center for this incredible inaugural season."
Desserts and beverages will be provided. Those planning to attend are asked to RSVP here.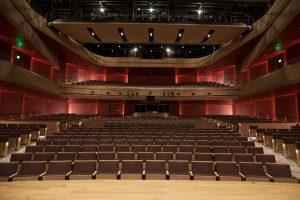 Community Grand Opening
A grand opening gala will take place Feb. 3. Members of the CU Board of Regents, CU President Bruce Benson and UCCS Chancellor Venkat Reddy will join community dignitaries in a dedication ceremony for each major venue. Once the spaces have been formally dedicated, performances will take place throughout the building, culminating in a performance by the Colorado Springs Philharmonic in the Shockley-Zalabak Theater. Other featured performers include the Colorado Springs Children's Chorale, Theatreworks, UCCS Music Program and UCCS Theatre and Dance Program. Tickets are available for purchase.
Inaugural Performances
The Ent Center has already proven popular with community arts organizations. The MacLaren Society, composed of the performing arts faculty of Thomas MacLaren School, will be the first to perform in the Shockley-Zalabak Theater on Jan. 19. They will be followed by Chamber Orchestra of the Springs, Imagination Celebration, and Starz Theater Company. The Ent Center will also be the new home for the Colorado Springs Philharmonic's Al and Leigh Buettner Vanguard Performances.
The inaugural spring season for the programs of UCCS Presents opens Feb. 1 with "Floyd D. Tunson: Janus," a new body of work by critically-acclaimed artist Tunson at the Marie Walsh Sharpe Gallery of Contemporary Art. The Artist Series opens Feb. 10 with Keigwin + Company, a contemporary dance company, in the Shockley-Zalabak Theater and acclaimed pianist Seong-Jin Cho in the Chapman Foundations Recital Hall Feb. 28. Theatreworks will open "Oklahoma!" in the new Dusty Loo Bon Vivant Theater Feb. 15.
Tickets for spring 2018 events at the Ent Center can be purchased at uccspresents.org/tickets.