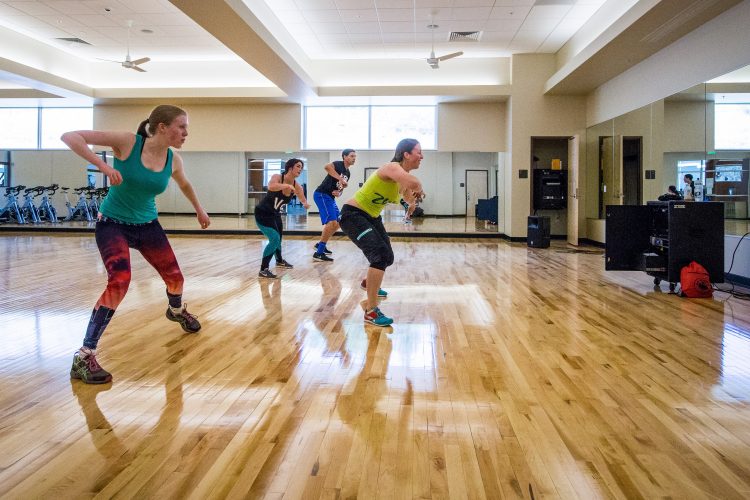 The Gallogly Recreation and Wellness Center will host a Halloween Extravaganza filled with Zumba, costumes, pumpkin painting and more 12-1:30 p.m. Oct. 31.
"We wanted to bring some light-hearted fun and wellness education to campus during midterms to help relieve some stress,"  Katie Gordon, wellness promotion manager, Wellness Center, said.
Faculty, staff and students are welcome to drop in anytime – with costume or without. Cold care packs with tea, lozenges, tissue, and more will be passed out along with snack bags put together by campus dietitians. The Dean of Students Office will also provide alcohol education, as part of the Smart Move UCCS campaign.
The extravaganza will be held at Gallogly Recreation and Wellness Center, group fitness studio two.
Questions? Contact Gordon, 255-4448 or [email protected]
Related Post
— Photo by Isaiah Downing