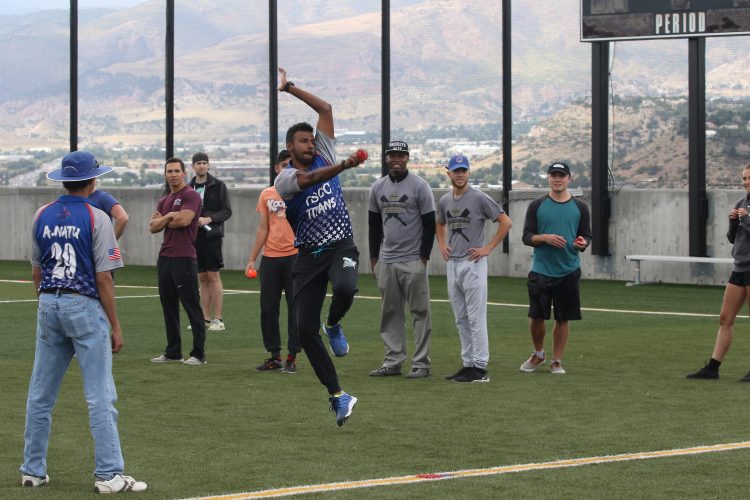 UCCS got a little more international last week when a game popular in the Commonwealth countries came to campus.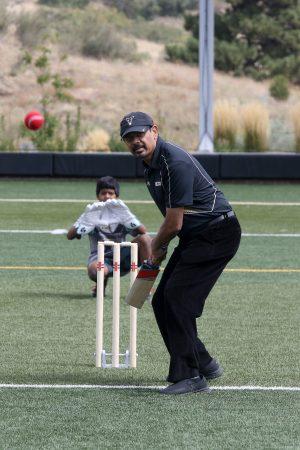 Campus Recreation hosted an inaugural cricket tournament and instructional clinic Sept. 23, drawing more than 100 participants and curiosity seekers to Alpine Field on a Saturday afternoon. Among them was Chancellor Venkat Reddy who played the game as a child growing up in India. Reddy took his turn with the bat, hitting several balls deep into the field, and addressed the crowd.
"It's a great game," Reddy said. "This is an opportunity for UCCS students to experience a sport that is popular around the globe as well as a way for us to give many international students a taste of home."
Reddy joined Joey Vijayam, president, Student Government Association, as well as members of campus fraternities and a few curiosity seekers, in a clinic before participating in a modified game. Skyler Cook, program coordinator of competitive sports, Campus Recreation, coordinated the clinic and was assisted by members of the Colorado Springs Community Cricket Club led by Abhay Natu and the Colorado Springs-based USA project manager for the International Cricket Council, Eric Parthen.
UCCS enrolled in a pilot program to offer cricket on college campuses in 2017, according to Skyler Rorabaugh, director, Campus Recreation. Rorabaugh said he hopes the game catches on, much like soccer when it was introduced to the U.S. more than 30 years ago.
Steve Jennings, associate professor, Geography and Environmental Studies Department, attended the clinic and marveled at the explanation of terms such as "bowler, "batter" and the eight or so ways a batter can get out.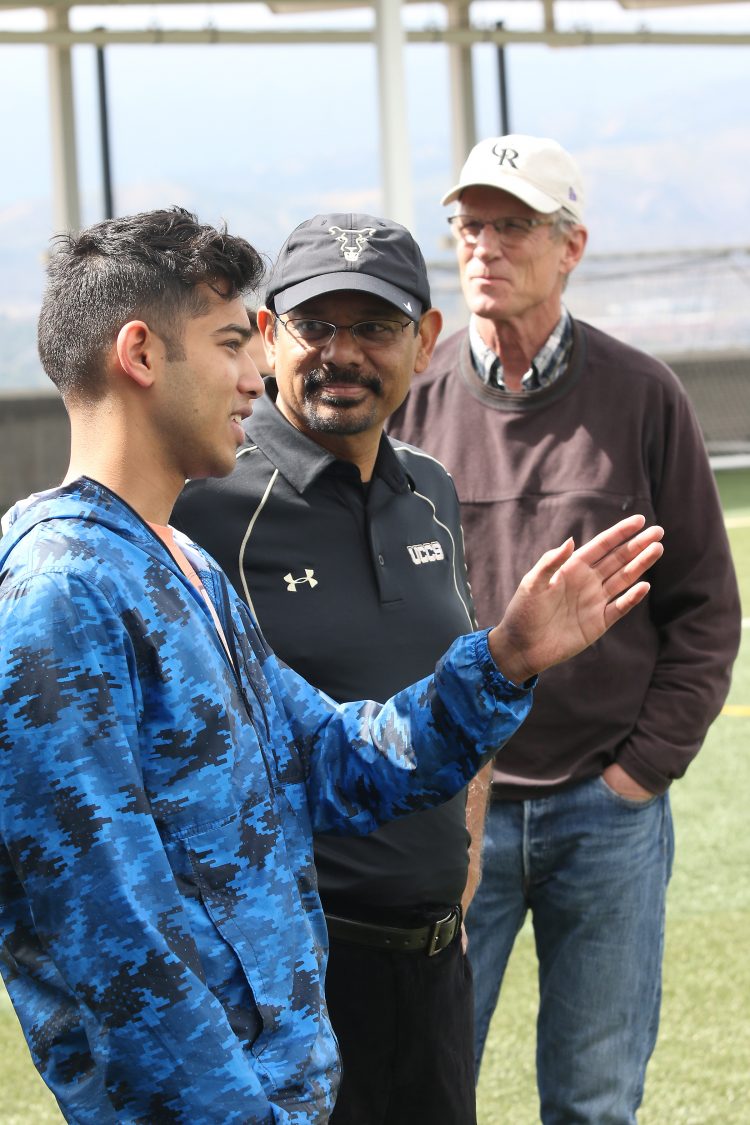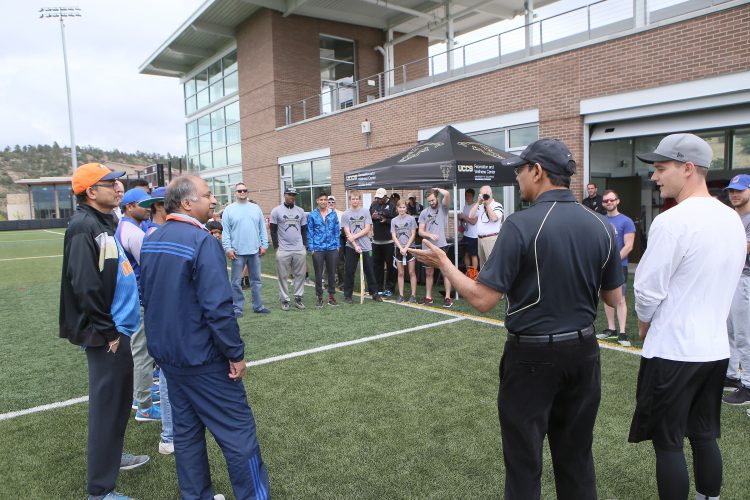 Here is a short video explaining the rules of the game:  For more information about cricket at UCCS, contact Cook, 255-3429, or [email protected].