Campus community members are invited to participate in a clean up of the Fountain Creek watershed as well as final events of the Bike Month Challenge.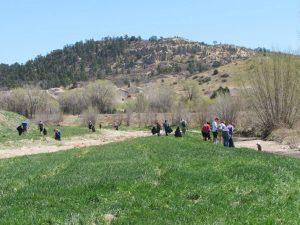 The 4th annual Creek Week kicks off Sept. 30-Oct. 8 for the Fountain Creek watershed. UCCS adopted a segment of the creek through the City of Colorado Springs Adopt-a-Waterway Program.
Last year, more than 2,000 community members took their part in cleaning the watershed. Students, faculty and staff are invited to clean the Templeton Gap Floodway 9:30-11:30 a.m. Oct. 4. Sign up to volunteer.
Sept. 25-30 is the last week of the Bike Month Challenge. A number of prizes are available to Pedal Perks participants who bike to campus at least once.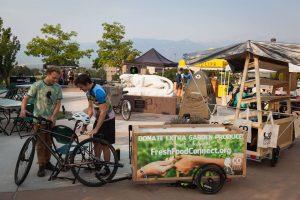 Kimberly Reeves, sustainability program manager, Office of Sustainability, shared Bike Month Challenge by the numbers:
54 bike commuters
419 individual rides
2,836 miles collectively biked
101 gallons of gas saved
1,965 pounds of CO2 reduced
87,910 calories burned
"We'd like to increase participation so we can better understand the needs of our cycling community in regard to infrastructure, community and education," Reeves said.
A Bike Month finale is scheduled for 12:30 p.m.-1:30 p.m. Oct. 5 at the Gallogly Recreation and Wellness Center's S.O.L.E. Center Patio.