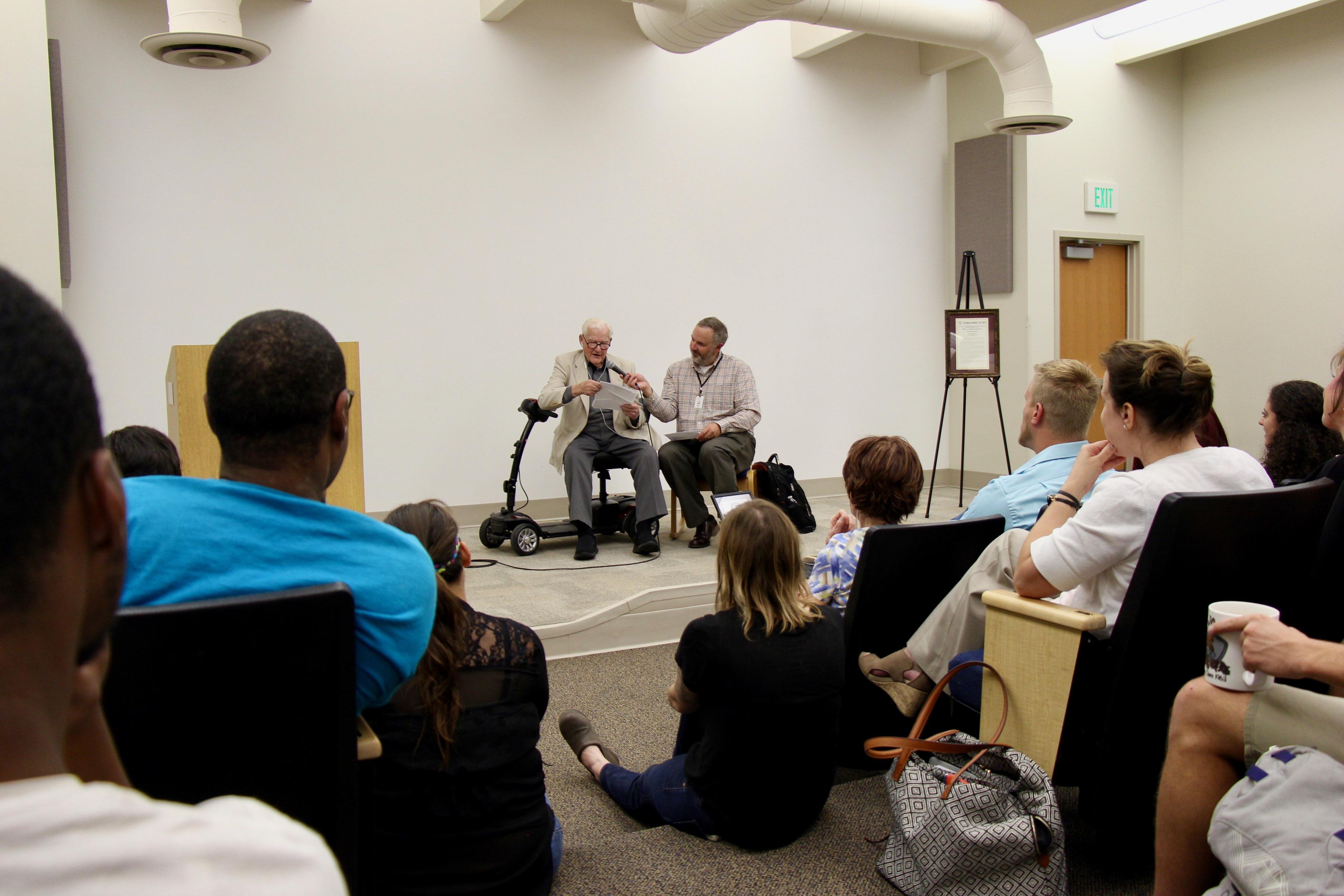 Ret. Navy Lt. Jim Downing, a 104-year-old Pearl Harbor veteran and local resident, captivated a crowd of students, faculty, staff and even a young boy during an event at the University Center on Tuesday afternoon.
Downing answered questions from the standing room only crowd about his military service at Pearl Harbor, his childhood and his outlook on life, among others. Downing appeared on campus at the invitation of the UCCS Gerontology Club and UCCS Office of Veteran and Military Student Affairs. He is the author of "The Other Side of Infamy: My Journey Through Pearl Harbor & The World War."
A few of the questions and Downing's answers from the session included: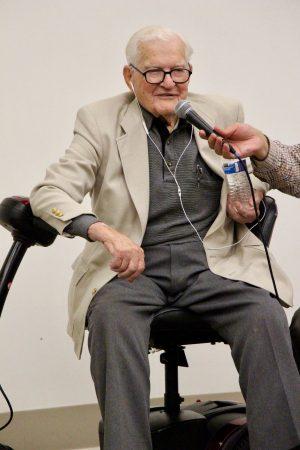 Question: What life lessons have you learned the hard way?
Answer: "The hardest lesson I learned and am still learning is not to procrastinate," Downing said.
Q: What are the biggest threats to the United States?
A: Russia, China, North Korea, Downing said, noting he watched a recent "Sixty Minutes" episode about Russian military tactics in the Arctic.
Q: What was the most amazing thing you witnessed at Pearl Harbor?
A: "As I think back on Pearl Harbor, I can describe what happened in five words," he said. Those are: surprise, fear, anger (at U.S. intelligence and leadership failures), resolve and pride.
Downing told the crowd that he's trying to start a campaign that would require leaders who make strategic military decision to have combat experience.
Q: After surviving the Dec. 7, 1941 Japanese attack on Pearl Harbor, what is your perspective on forgiveness?
A: Downing said he met the Japanese commander behind the Pearl Harbor attack 12 years later. "If God has forgiven (the Japanese commander of the attack), who am I not to?"
See a Gazette video of Downing's visit here.
– Photos by Joanna Bean