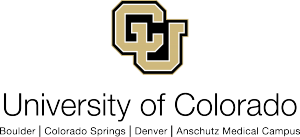 UCCS contributed more than $593 million to the local and statewide economies last year, part of a $12.35 billion contribution by all University of Colorado campuses.
The figures headlined a new economic impact study completed by the Business Research Division of the CU Boulder Leeds School of Business. Based on data from the 2015-16 fiscal year, the report was delivered Sept. 7 to the CU Board of Regents.
"The study demonstrates what we have long known – the University of Colorado is a substantial driver of Colorado's economy," said CU President Bruce D. Benson. "We're proud of the many contributions we make to our state and its quality of life and we intend to continue our efforts to advance Colorado."
The CU system and its four campuses  directly employed 32,386 faculty, staff and student workers in FY2016, making CU the third-largest employer in the state of Colorado.
Funding from tuition, grants, contracts, gifts and appropriations largely is returned via spending in private industry. This purchasing amounted to an $8.3 billion economic impact for Colorado – nearly $4 billion of that from direct university spending – and employed or supported 53,442 workers in the state.
Adding to the campuses' impact are the economic contributions of the two hospitals based at CU Anschutz, University of Colorado Hospital and Children's Hospital Colorado. Their impact was $4 billion, thanks in large part to CU Anschutz health care providers serving more than 475,000 patients.
CU employs tens of thousands of workers, buying from local vendors, importing investment, educating the local workforce, and exporting research discoveries. Additionally, CU students and their families contribute through direct spending.
Besides the direct impact, CU facilitates company growth and job creation through research, technology transfer and spinoff companies.
A by-campus breakdown of the economic contribution:
CU Boulder, $3.85 billion
UCCS, $593 million
CU Denver, $802 million
CU Anschutz Medical Campus (not including hospitals), $2.91 billion
Research expenditure activities alone across CU had nearly a $1.7 billion impact.
Student and visitor spending also make an impact. Students spent $797 million in 2016, according to a survey. Spending estimates are based on students who indicated they would not be in Colorado had they not enrolled at CU. Campus-related spending by visitors was an estimated $37.3 million.
Construction activity accounted for $486 million of the impact.
The economic impact study was conducted in cooperation with the University of Colorado system and the four campuses. Economic contributions on Colorado were estimated by examining operating expenditures and capital expenditures, including employee salaries and benefits.
CU operated on $3.5 billion in noncapital revenues in FY2016. State funding for the university topped $197 million that year, contributing to substantial economic activity generated by the university — a 20-to-1 return based on direct university spending.
CU enrolled 61,016 students in the fall of 2015 and awarded 14,479 degrees in FY2016. About 252,000 alumni live in Colorado.