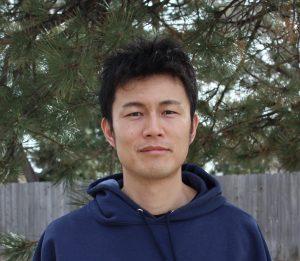 The Office of Research recently selected Kotaro Shoji, research associate, as a subject of a Faculty at Work profile.
Since 2012, Shoji has focused his work on recovery post-trauma and the transmission of trauma to others. His research areas include trauma, stress, and psychophysiological reactions of stress and trauma.
Shoji joined UCCS and the Trauma Health and Hazards Center after earning a Ph.D. in social and health psychology from University of Wisconsin-Milwaukee. He earned bachelor's and master's degrees from California State University, Fullerton.
For more about Shoji, visit http://www.uccs.edu/thhc/meet-the-team/researchers/kotaro-shoji.html
Related Posts: