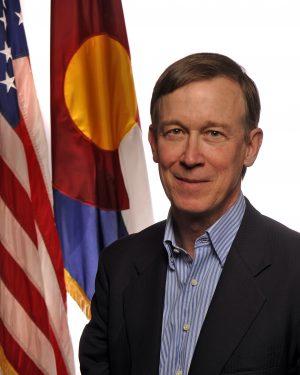 Gov. John Hickenlooper will sign the Colorado Cybersecurity Initiative into law during special ceremonies scheduled for 2:45 p.m. May 20 on El Pomar Plaza.
Hickenlooper will sign HB 16-1453 which identifies Colorado Springs as the location for the National Cyber Intelligence Center to respond to cyber-attacks, to train government and private sector leaders to respond to them and to do workforce development and research. The bill supports a partnership of academics at UCCS and other higher education institutions to leverage military, state, federal, local government as well as private sector resources. The bill provides $8 million in state funds to be used to renovate a UCCS-owned building at 3650 N. Nevada Ave.
The bill was sponsored by Rep. Millie Hamner, D-Frisco, and Sen. Kent Lambert, R-Colorado Springs. It passed the Colorado House April 29 by a vote of 52-13 and the Colorado Senate May 4 by a vote of 30 to 5. The legislation can be viewed at http://www.leg.state.co.us/CLICS/CLICS2016A/csl.nsf/fsbillcont3/0528CBE6CA4319BD87257F3A007B1CEF?Open&file=1453_enr.pdf
The bill sponsors, and many of its stakeholders including UCCS leadership, Colorado Springs Mayor John Suthers, military leaders and industry representatives, are expected to attend the approximately 30-minute ceremony.
Ceremony details are:
2:45 p.m., May 20, El Pomar Plaza, University of Colorado Colorado Springs. Please see http://www.uccs.edu/map. El Pomar Plaza is located west of the Kraemer Family Library (KFL). In case of bad weather, the event will be moved to the Kraemer Family Library third floor.
Parking is free. Lot 224 is recommended.
Related Post
UCCS prominent in launch of National Cyber Intelligence Center