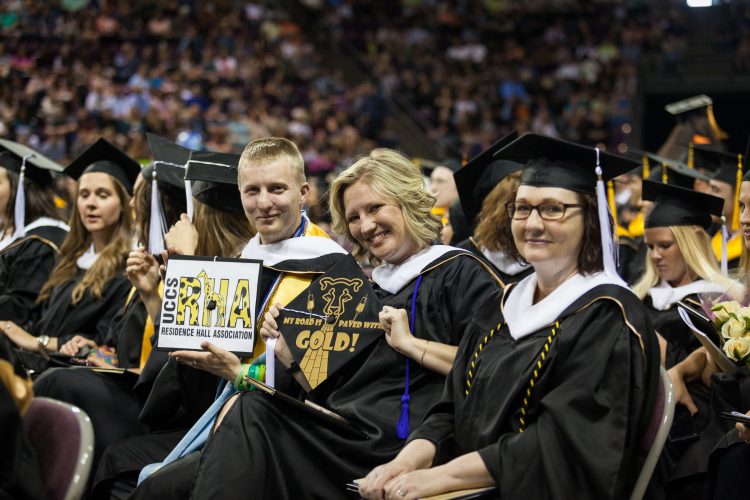 Some were works of arts, others made a statement. Whatever their purpose, graduation caps told countless stories in shorthand at UCCS commencement ceremonies May 13.
Some students used their mortar board to express their creativity and school loyalty. Others used their cap to advertise their employment status – "for hire." Some caps told of plans for advanced degrees at vet and med schools. Laurie Horner, the last of five siblings to graduate from UCCS, used her cap to announce "The final Horner has left UCCS."
UCCS captured dozens of caps in photographs last week. Scroll below for a photo gallery.
This slideshow requires JavaScript.