UPDATE: A ribbon cutting ceremony is scheduled for 11:30 a.m. Feb. 29.
---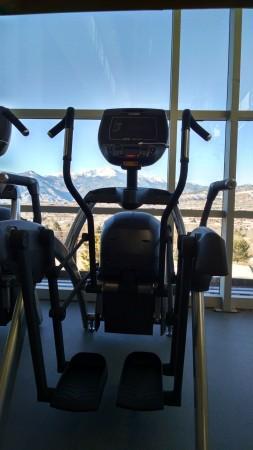 The UCCS Recreation and Wellness Center will open for service Jan. 19 following the substantial completion of the $16.3 million expansion.
According to Skyler Rorabaugh, director, Recreation Center, the 49,261-square foot expansion features an expanded fitness center with new cardio and strength equipment, group fitness studios, social and office spaces for intramural and club sports, a new location for the Student Outdoor Learning Experience and a variety of other upgrades.
"We are thrilled to be able to open the facility at the beginning of this spring semester for the students to enjoy the new gymnasiums and fitness center," Rorabaugh said. "We are also excited to launch a monumental partnership with the Student Health Center and Counseling Center within this new facility, and look forward to providing high quality recreation and wellness programs and services for the UCCS students, faculty and staff."
10,100-square feet of the expansion is dedicated to a new the Student Wellness Center, which houses the Student Health Center and Counseling Center.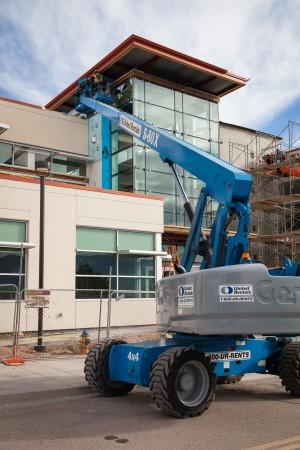 "We are very excited to be leading the nation with an integrated Recreation and Wellness Center that encompasses recreation, health, counseling, nutrition and wellness promotion," Stephanie Hanenberg, executive director, Health Services, said. "An integration of these services will allow us to take a holistic approach to helping students enhance their experience at UCCS, while learning healthy behaviors that we hope will be continued for a lifetime."
Faculty and staff located in the new facilities are scheduled to move in Jan. 15.
A formal dedication ceremony is being planned for later this semester.
Related articles: