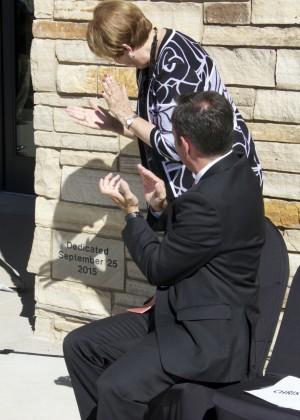 Sunglasses were a must-have at a Friday afternoon dedication ceremonies for the newest additions to UCCS, Cucharas and La Plata residences halls and the Roaring Fork dining hall.
University dignitaries including CU Regent Kyle Hybl, Chancellor Pam Shockley-Zalabak, Vice Chancellor Susan Szpyrka, Associate Professor Michele Companion, Executive Director Megan Bell and Resident Assistants Carissa Cotter and Jacob Christiansen officially dedicated spaces for 292 students to live and eat before a crowd of 75 faculty and staff.
The new residence and dining hall have been in use for more than a month but formal festivities were delayed as crews dodged summer storms and worked overtime to complete the project for Aug. 18 student move in.
Summer rains and just-in-time delivery were but a memory for Shockley-Zalabak who praised those who made move-in possible and arranged for Friday's weather.
"I never grow tired of the continuous invention of the future," Shockley-Zalabak said "This time, by creating first-class residential facilities for our students."
With the opening of Village at Alpine, 1,417 students now live on campus. Next fall, 223 more students will live on campus when San Juan House is completed.
A Colorado river theme was chosen for Alpine Valley with each of the residence halls bearing the name of Colorado tributaries. The water theme is carried through to the Roaring Fork Dining Hall which boasts a river of colored tiles and symbols of Colorado terrain, history and wildlife. Among them is a depiction of human lungs, a nod to the university's history as a tuberculosis sanitarium.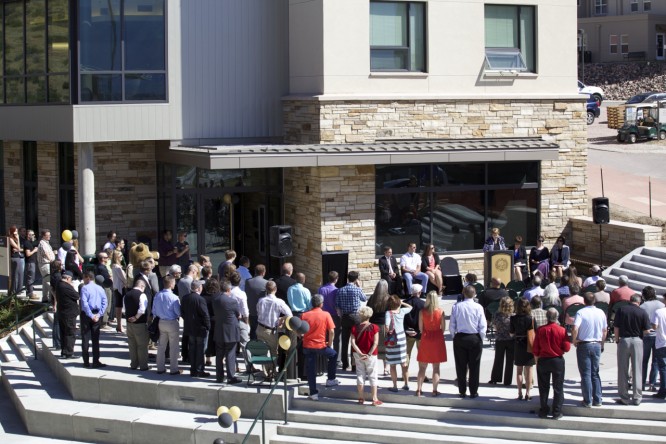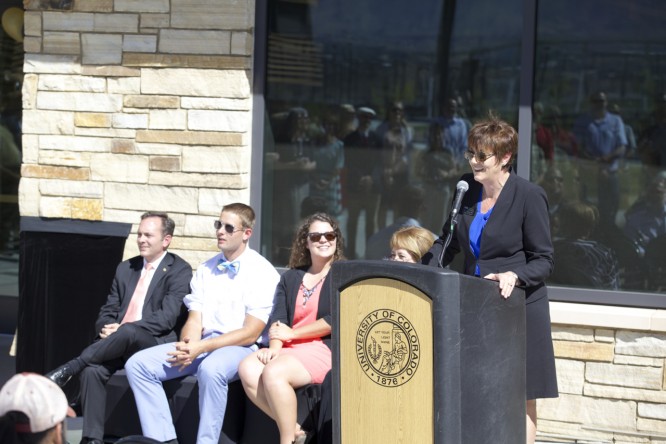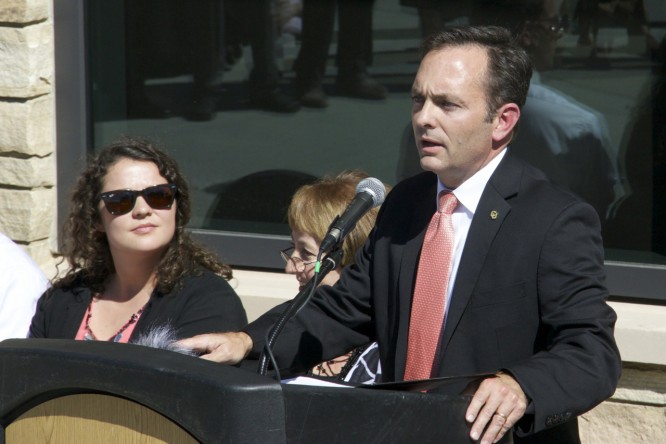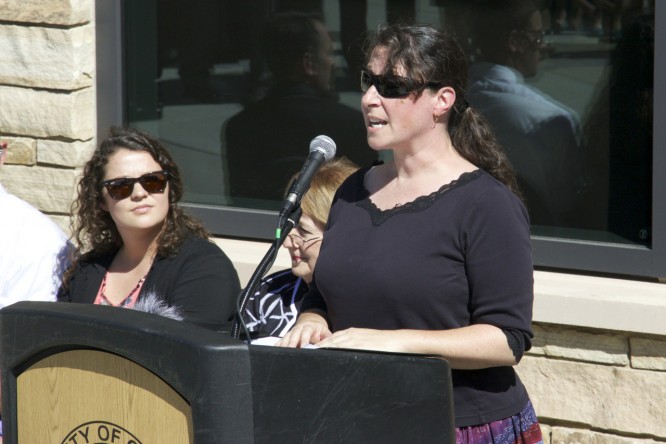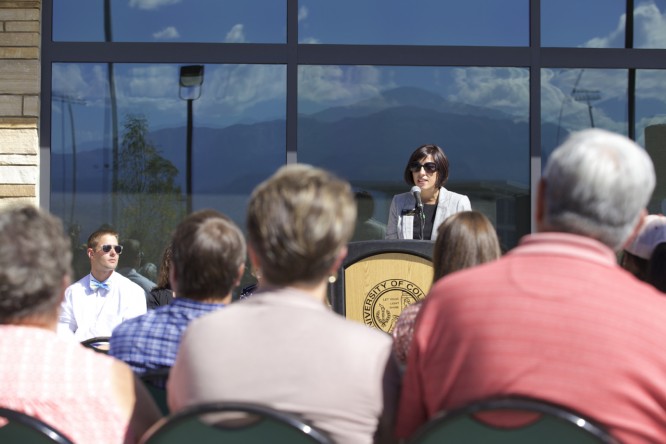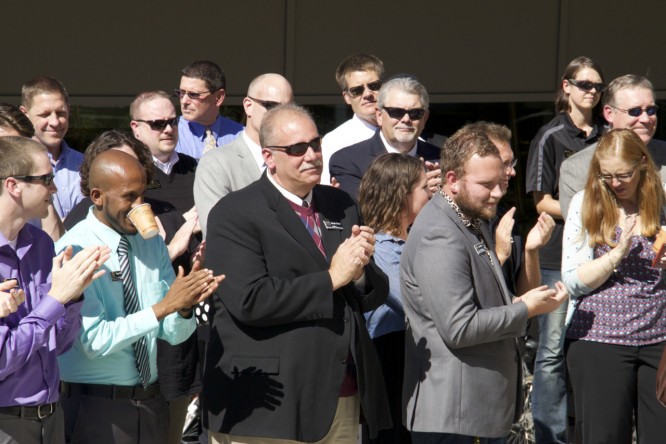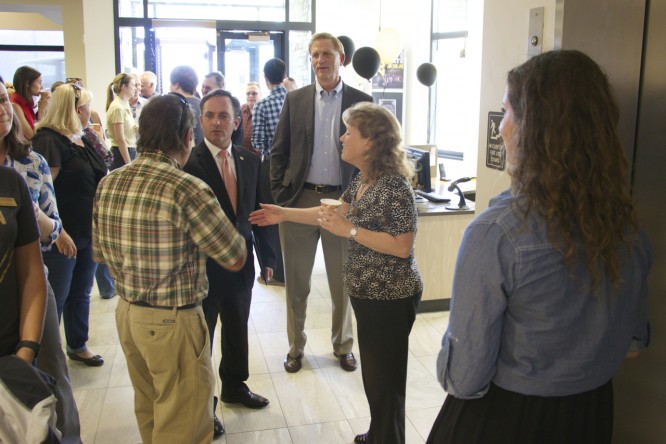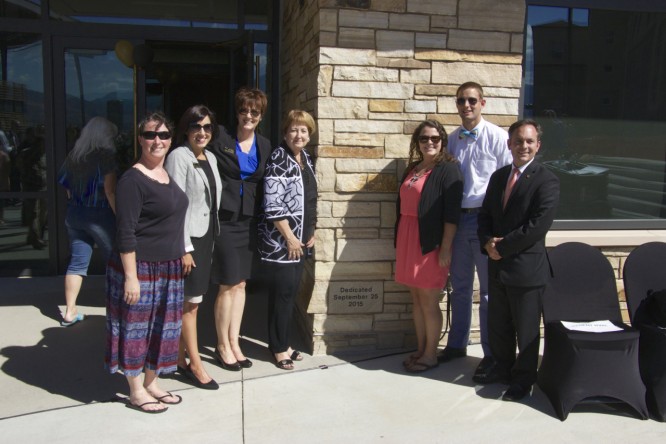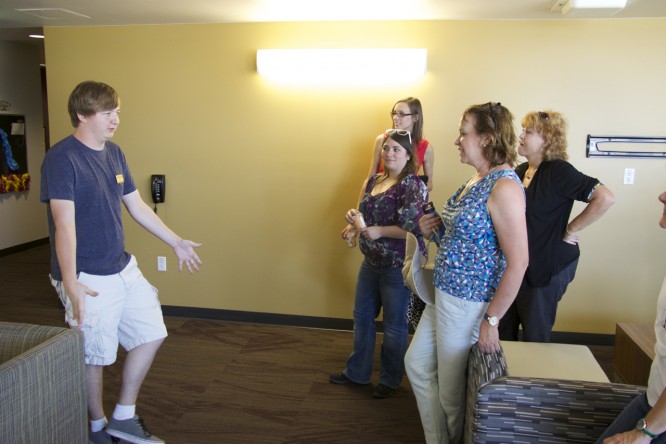 — Photos by Philip Denman and Tom Hutton
— Video by Media Services