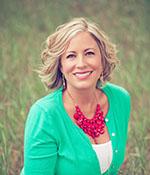 Leann Morgan, assistant professor, Department of Counseling and Human Services, College of Education, will be the keynote speaker for the fall conference of the Colorado Career Development Association Oct. 23 at the Arvada Center for the Arts, Arvada.
Morgan will deliver "Build Your Toolbox: Integrating Theory into Practice," an overview of solution-focused career counseling techniques.
The Colorado Career Development Association is a state affiliate of the National Career Development Association, and a division of the Colorado Counseling Association. The organization exists to serve those who have an interest in career and workforce development issues in Colorado.
Morgan's counseling experience is with adolescents and their families in community and school settings. She is a former school-to-career coordinator and professional school counselor at Thompson Valley High School, Loveland, and is a licensed professional counselor in Colorado and a national certified counselor. Her research interests include, career development, postsecondary and workforce readiness, school counseling, supervision, counselor training and accountability, career/life programs for special needs students, working with students of poverty at the middle and high school levels, career planning for college students, and career counseling with military veterans and adults in transition.