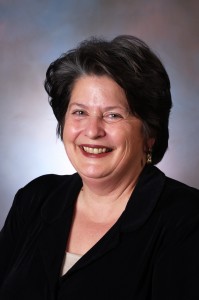 Four finalists for the position of dean of the Kraemer Family Library will visit campus May 6-21 and make public campus presentations.
The finalists were selected by a 10-member search committee chaired by Terry Schwartz, associate vice chancellor for academic and faculty affairs, Academic Affairs.
The finalists and the time, date and place of their campus presentations follow. Faculty and staff are encouraged to attend and to complete evaluations that will be reviewed by the search committee members.
Tom Moothart, assistant dean of resource delivery services, Colorado State University Libraries, will present at 9:45 a.m. May 6 in University Center 116.
Marilyn Moody, university library dean and professor, Portland State University, will present at 9:45 a.m. May 13 in University Center 116.
Martin Garnar, reference services librarian and professor, Dayton Memorial Library Regis University, Denver, will present at 9:45 a.m. May 20 in the University Center Theater, Room 302.
Gwen Gregory, resource acquisition and management librarian and clinical association professor, University Library, University of Illinois at Chicago, will present at 9:45 a.m. May 21 in University Center 303.
In February, Mary Coussons-Read, executive vice chancellor, Academic Affairs, named the search committee and charged it with seeking a replacement for Teri Switzer, dean, Kraemer Family Library. Switzer plans to retired from the position July 1 following a 42-year career in academic libraries and seven years as dean.
Related post