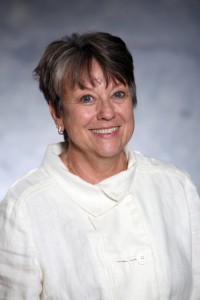 A 10-member search committee was charged this week to find a replacement for Teri Switzer, dean, Kraemer Family Library.
Switzer plans to retire July 1 following a 42-year career in academic libraries and seven years as dean at UCCS.
Mary Coussons-Read, executive vice chancellor, Academic Affairs, charged the committee Feb. 17 and named Terry Schwartz, associate vice chancellor for academic and faculty affairs, Academic Affairs, as the committee chair.
A position description and job advertisement will be posted at CU Jobs soon. Schwartz encouraged faculty and staff to share the position description broadly and assist in building a strong candidate pool.
"I realize in a few months I will be leaving my profession of 42 years and the university I have long respected," Switzer said. "I am fortunate to have been able to devote my last working-for-a-paycheck years here, among so many of you whom I now call colleague and friend. I thank you for all the support you have given me these past seven years. I look forward to continuing to be a part of UCCS as a community member."
The search committee members are:
Terry Schwartz, chair
Christina Martinez, associate dean, Kraemer Family Library
Sue Byerley, associate professor, Kraemer Family Library
Rhonda Glazier, assistant professor, Kraemer Family Library
Gudrun McCollum, library technician, Kraemer Family Library
Tom Huber, professor, Department of Geography and Environmental Studies
Brad Bayer, executive director, Department of Student Life and Leadership
Benjamin Syn, instructor, Department of English
Windy Adoretti, assistant dean, College of Business
Ivan Gaetz, director, Tutt Library, Colorado College