The Army Reserve partnered with UCCS to host a Cyber Private Public Partnership (Cyber P3i) Design Workshop, which aimed to develop the framework required to create more cyber security experts.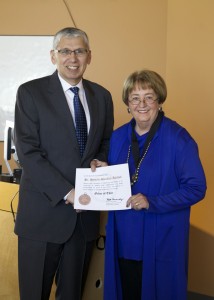 "The demand for these cyber security professionals and cyber experienced soldiers far outpaces the current inventory," said Lt. Gen. Jeffrey Talley, Chief of United States Army Reserve. "The GAO estimates that there is currently a need for 40,000 cyber security professionals just to satisfy the government's demand. Our belief is the Cyber P3 effort will serve as a seed to enhance these critical efforts and lessen the skilled soldiers shortage gap."
Representatives from more than 30 universities, corporations and military organizations participated in the April 19-22 event.
As part of the event, UCCS Chancellor Pam Shockley-Zalabak was inducted into the Military Cyber Professionals Association's Order of Thor in honor of UCCS contributions in preparing the next generation of military cyber professionals. According to the Military Cyber Professionals Association, the award is named for Thor, the mythological warrior who battles beyond the clouds, and is appropriate as the cloud is the widely recognized symbol of cyber space.
Other Order of Thor recipients included, Lt. Col. Scott Nelson, Cyber P3 program manager, U.S. Army Reserve, and Capt. Andrew Sellers, senior cyberspace operations officer, U.S. Air Force.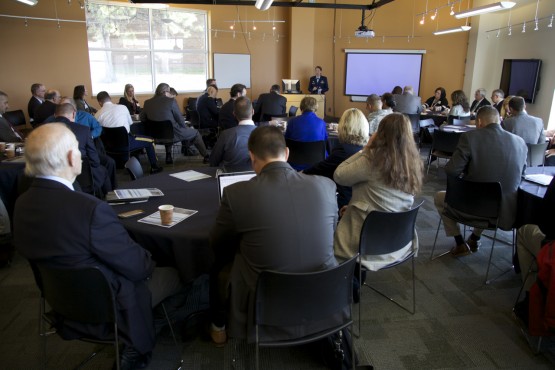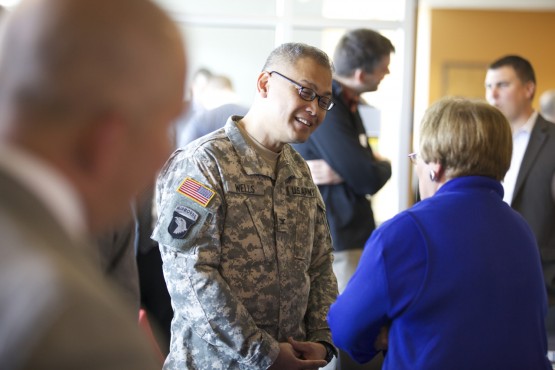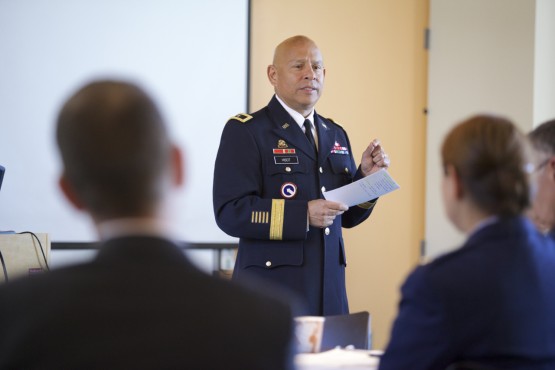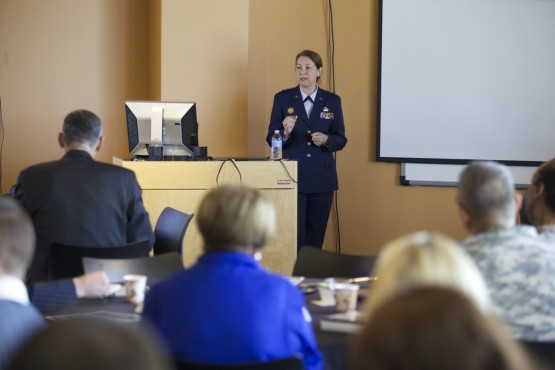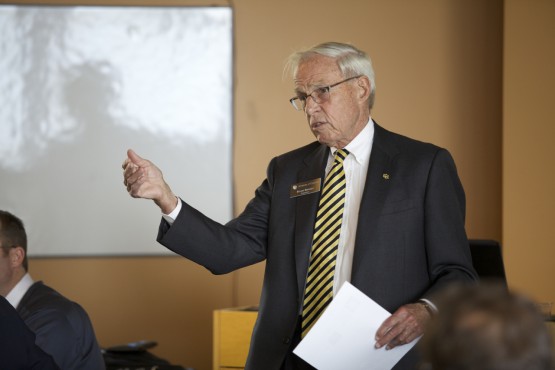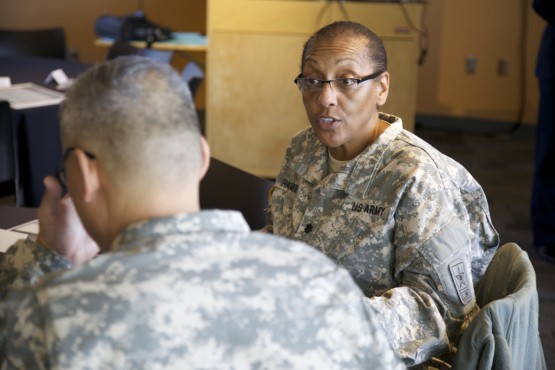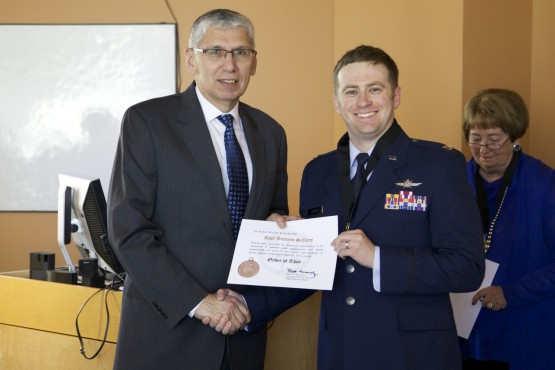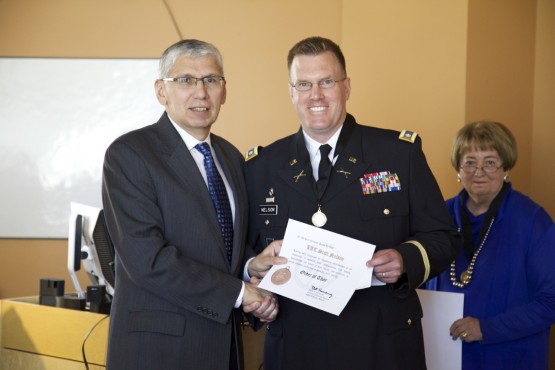 — Photos by Philip Denman
Related article