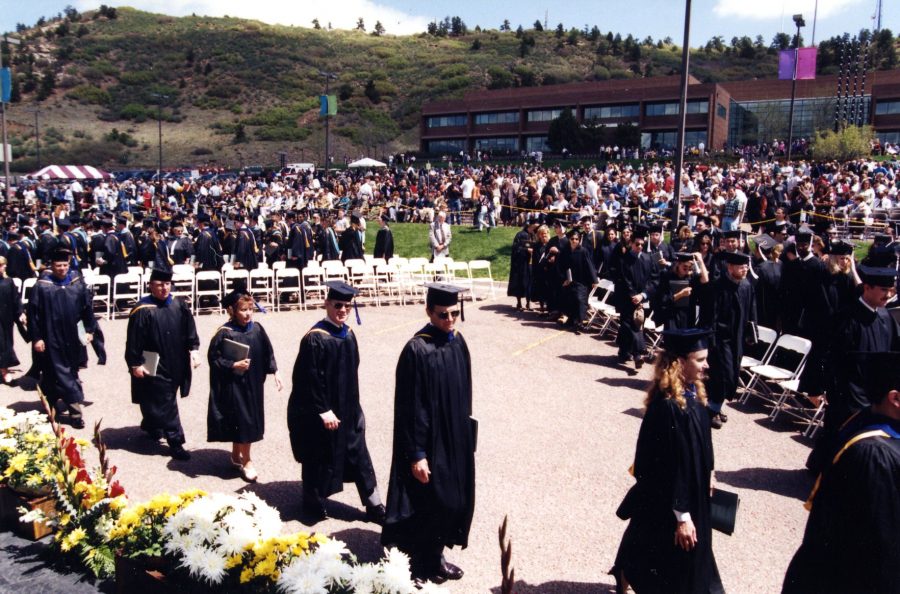 Since 2012, UCCS has honored Golden Graduates – alumni who graduated 50 years ago – and Silver Graduates – alumni who graduated 25 years ago – during Commencement ceremonies in May and December, respectively.
This year, UCCS will recognize 17 Silver Graduates, each of whom graduated from UCCS in 1997.
Read stories from each of the Silver Grads below.
Melissa Bowen Buchholz – MPA
Melissa's MPA gave her a step up in her career path, allowing her to pursue higher positions.
"Strictly speaking from the aspect of having obtained my advanced degree, I know that having my master's gave me the ability to push into organizations at a higher level than my bachelor's allowed for. I was able to support management roles in a male-dominated industry and a male-dominated career path. I would have been limited in that pursuit with just my bachelor's degree."
Working in the aerospace industry while earning her graduate degree, Melissa transitioned to the Department of Energy (DoE) post-graduation, while also juggling becoming a new parent to her daughter. She then worked at the federal side of a commercial telecommunications company for three years before returning to aerospace for 13 years.
"I can't say enough about the professors and program personnel who supported through the M.P.A. program (and for undergrad classes I took to support my B.S.). Our dean was phenomenal and I have so many fond memories of my professors and my times at UCCS."
Melissa recently retired and is settling into this new chapter in her life.
Guy P. Chavez – MBA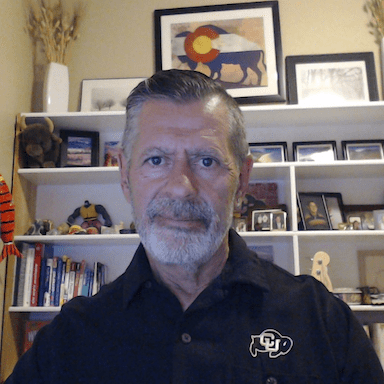 "Graduating from UCCS was the final step in my education path goals. Adding the MBA to my CPA and CMA designations was a game changer in my career, which was mostly spent working as a consultant."
Guy currently works for CU as the Assistant Director of Grants UIS.
Andrea (Hamand) Cordova – B.A. in Psychology, B.A. in Sociology and minor in Communication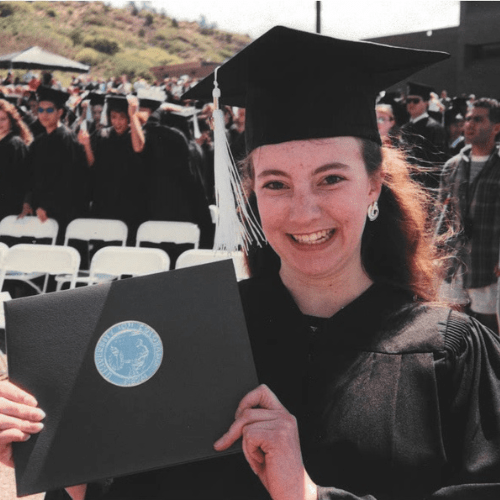 Andrea is not only an alumna of UCCS but a longtime staff member as well, with 26 years at UCCS next month. Her UCCS career began in sophomore year when a classmate convinced her to apply for a student employee job in the Vice Chancellor for Academic Affairs Office. After working there for a year, she accepted a student employee position in the Chancellor's Office. At the end of Andrea's junior year, the staff member supporting the Student Government Association talked her into putting her name on the ballot for the Student Director of Finance so there'd be at least two candidates.
"I didn't have much interest, but I was told the other student would be campaigning a lot for the position and was likely to win. As luck would have it, I won. During the same year, I was selected to be a Student Ambassador; as part of the role, I served as a student representative at several campus events with community members. The experiences I gained from each of these opportunities – student employee, SGA member, and Student Ambassador – profoundly helped to shape my future as a young professional."
As Andrea's final semester approached, a full-time staff job opened in the Chancellor's Office. With no post-graduation plan, she decided to apply and was offered the position. In the years since, she has held all the staff positions in the Chancellor's Office and is currently serving as the Chief of Staff to Chancellor Reddy. A few years after graduating, Andrea married fellow student Anthony Cordova, who is also a 2022 Silver Graduate, on the plaza of UCCS's Upper Lodge.
For this Commencement ceremony, the Cordovas will be wearing pins with photos of themselves from Commencement day in 1997 that include their dear friend, Pati Denham, who passed away in October 2000.
"The three of us became close our senior year. When the Alumni Association had a fundraising campaign selling bricks to be placed in the plaza outdoor the main doors of Columbine Hall we collectively purchased one that says 'The Three Musketeers.' It is still there."
Anthony Cordova – B.A. in Communication, B.A. in Psychology, and M.A. in Counseling and Human Services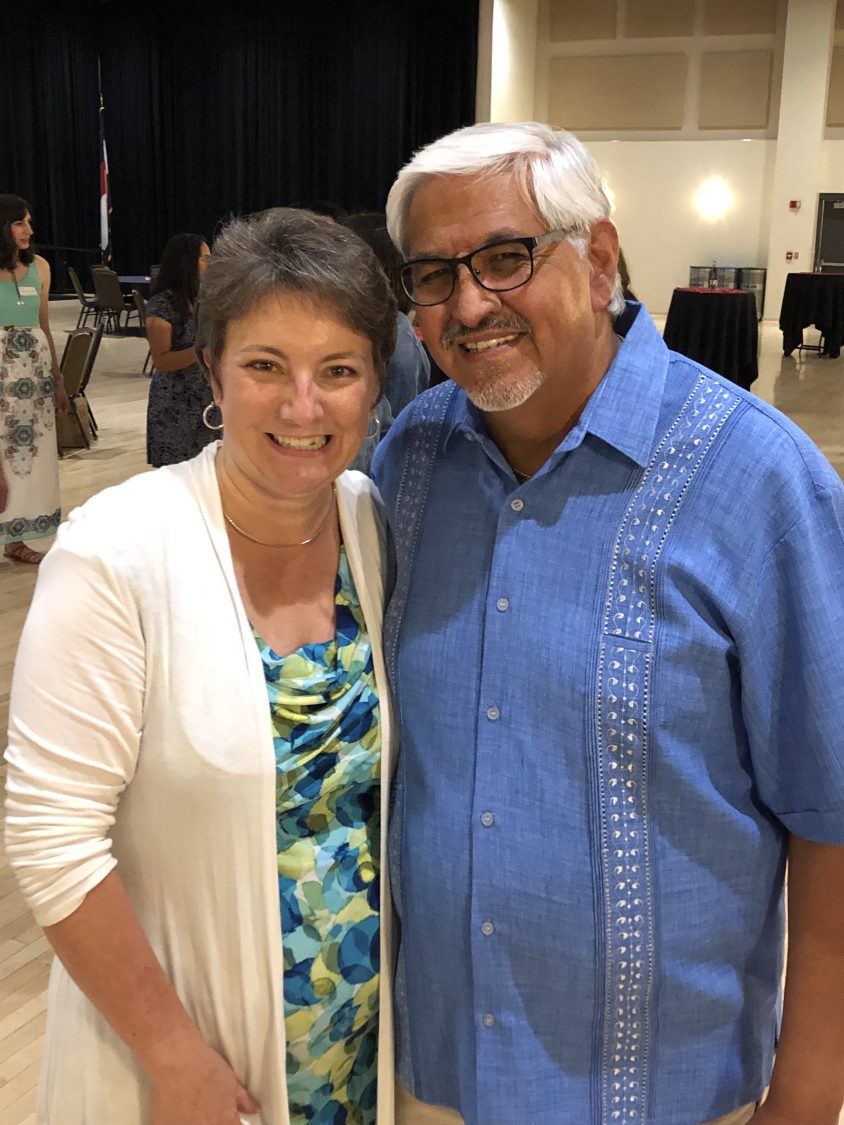 Anthony Cordova, known as Mr. C to his students, came to UCCS in 1994 as conditional admit through the CU Opportunity Program. While at UCCS, he met his wife Andrea, the current Chief of Staff to Chancellor Reddy and fellow Silver Grad. He completed his double major as a first-generation student while also raising four kids, three of whom ultimately earned their degrees from UCCS; Anthony accomplished these goals as a single parent, which would later inform his career as a student-facing professional.
"My experience as a 40-year-old student employee and a person of color was invaluable in my education and preparation for working with students at UCCS."
After graduating, Anthony went back to school to complete his MA in Dec. 1999 and took a full-time position as an Academic Advisor. He started as the Assistant Director of the Pre-Collegiate Development program the following year and held that role for the next two years. In Jan. 2000, he was hired as the inaugural coordinator of Student Multicultural Affairs, which is now the Multicultural Office for Student Access, Inclusiveness and Community (MOSAIC) and also took over CU Opportunity and developed it into the MOSAIC Gateway program, the very program that allowed him admission to UCCS in 1994.
"Building and supporting community was and is integral to my career at UCCS."
After many years supporting UCCS and the community, Anthony retired in 2021.
Leah Davis Witherow – M.A. in History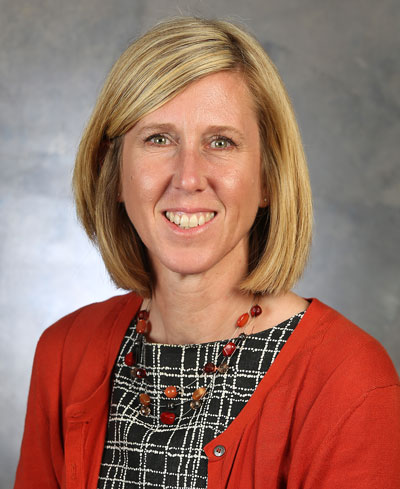 Along with earning her Master's at UCCS, Witherow has been a faculty member since 2000. She is currently a lecturer for the Museum Studies & Gallery Practice department and acts as Curator of History at the Colorado Springs Pioneers Museum.
Witherow is also a certified archivist and has curated numerous exhibits, been publicized several times and was named one of Colorado Springs Business Journal's "Women of Influence" in 2018.
"My graduate experience at UCCS taught me how to be a historian. Even more importantly, the mentorship of the History Department faculty guided me both personally and professionally. Coming from a much larger university where I received my B.A., I was relieved to finally be a person and not a number. I am extremely grateful for finding my 'intellectual' home at UCCS and the role my professors and fellow students played in shaping my public history & teaching careers."
Jeremy J. Fields – B.S. in Organizational Management
Now working as Head of Human Resources for Empower, Jeremy has spent his time post-graduation building not only his career, but his family and community presence as well.
Jeremy has two sons, Blake and Brodie, and two step-daughters, Brooke and Shannon, with his wife Lynette. They enjoy traveling and have been to New Zealand, Ireland and more, and spend as much time as they can in the mountains at their Grand Lake cabin. He has also spent the last 15 years volunteering in his community and local youth sports.
"I will always remember the incredible support from university professors and staff as well as the lifelong friendships I made. UCCS was instrumental in helping me build relationships, knowledge and the leadership skills that have stayed with me throughout my career. Being purposeful and actively involved with student government and Delta Sigma Pi helped shape me as a professional and critical in kickstarting my career."
Amy Given – B.A. in Psychology and a minor in Political Science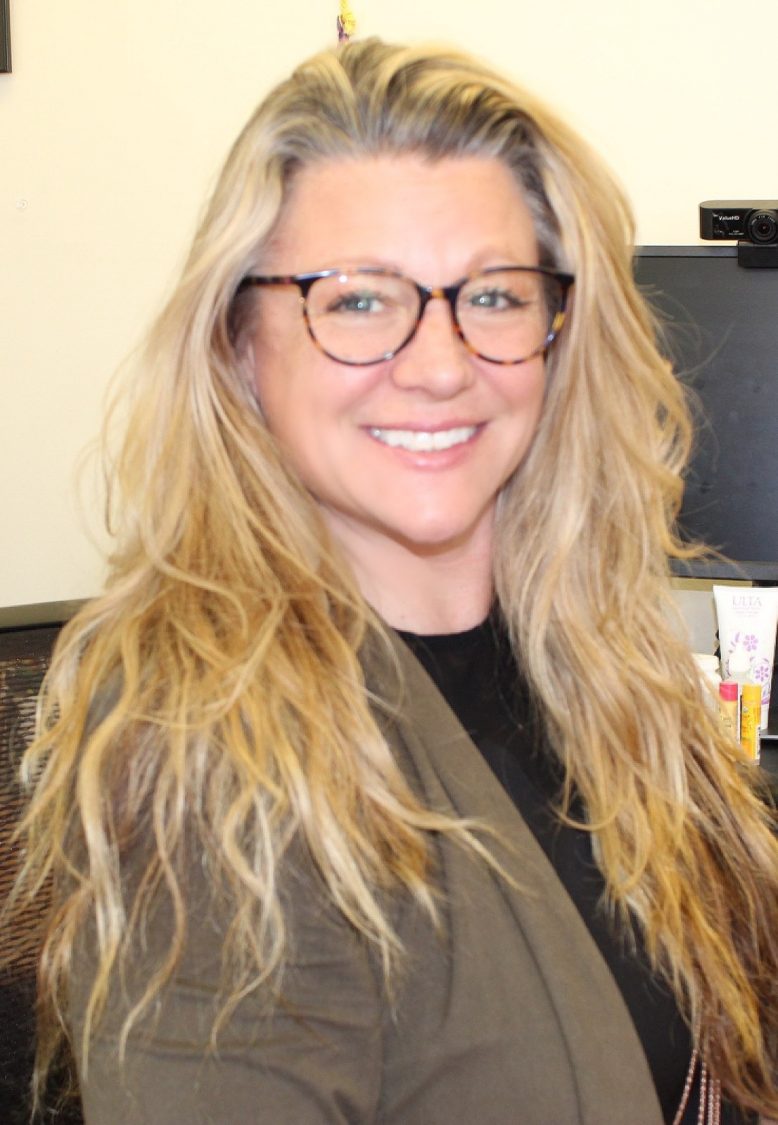 Amy started her UCCS journey in 1994 and never left. After transferring from Pikes Peak State College (previously Pikes Peak Community College) with an associate's degree, she got involved in research in the Psychology department, Student Government and cheerleading, and joined the Financial Aid Office as a work-study student.
After graduating, Amy was hired as a counselor in the Financial Aid Office, where she still works today. She went on to earn her MBA in 2007, and had Chancellor Reddy as a professor and graduate advisor.
"I loved my time here and made some friends that are still my friends today. I have lived practically my whole life here at UCCS for which I am extremely grateful! Working for a university keeps you young, there is always things to do, new people to meet and ways to learn and grow. Now that I am getting close to retirement I have to figure out what I actually want to do when I grow up, so I have decided to go back and get my third degree from UCCS, a Master of Social Work. After I retire from UCCS I have decided I want to go work with foster care youth and give back to a community that gave so much to me. Thank you University of Colorado Colorado Springs!"
Ben Johnson – B.S. in Nursing
Ben has worked at Penrose/St. Francis Medical Center for the past 33 years, rising through the ranks after working with the ProTeam float pool in 1989 before joining the Cardiac Step Down team. He then moved to the Surgery/Heart team, followed by transitioning to the Vascular Center as a Registered Cardiovascular Invasive Specialist. Today, Ben works as Registered Nurse/Registered Cardiovascular Invasive Specialist in their Cath Lab.
"Beth-El College of Nursing more than prepared me for the rigors of nursing. I am very grateful to all of my instructors for the time and effort they personally invested into me; without their own efforts and perseverance, none of us who have graduated from UCCS nursing would be where we are today. Of course, I also am very thankful to my family, friends and past study group, for encouraging each other to success!"
Lisa Parlin – B.A. in Communication and a minor in Organizational Management
After graduating, Lisa went on to build a career in sales.
"My BA in Organizational Communications is beneficial to cross-training environments, especially used in today's workplace."
Cynthia Marie Milazo – B.S. in Nursing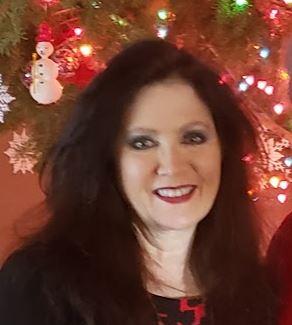 Cynthia graduated Beth-El College of Nursing and Health Sciences in 1997 with her Bachelor of Science in Nursing, the last year before Beth-El became a part of UCCS. Following graduation, Cynthia dedicated her career to oncology nursing, working at the University of Colorado Hospital Cancer Center (now UCHealth) for many years and then retiring from Rocky Mountain Cancer Centers in 2019.
"Throughout the years, I have been reminded of what a tremendous education I received as I worked with and mentored new nurses that had graduated from other colleges. I felt extremely prepared and confident (as much as a new nurse could be) as I entered the workplace. I will forever be grateful for the opportunity to pursue my calling as a nurse at Beth-El."
While developing her nursing career, Cynthia also focused on building her family with her husband of 43 years. They have four daughters, two sons-in-law and five grandchildren. Now retired, Cynthia is enjoying spending more time with family and friends and serving as Coordinator for the Prayer Ministry and Women's Ministry at Front Range Christian Church in Castle Rock, Colorado.
"I had the opportunity to get to know many, many wonderful people, patients, and families throughout my career. I pray that every graduate will be blessed as they embark on the next chapter of their lives."
Linda Yvette Murphy – B.S. in Finance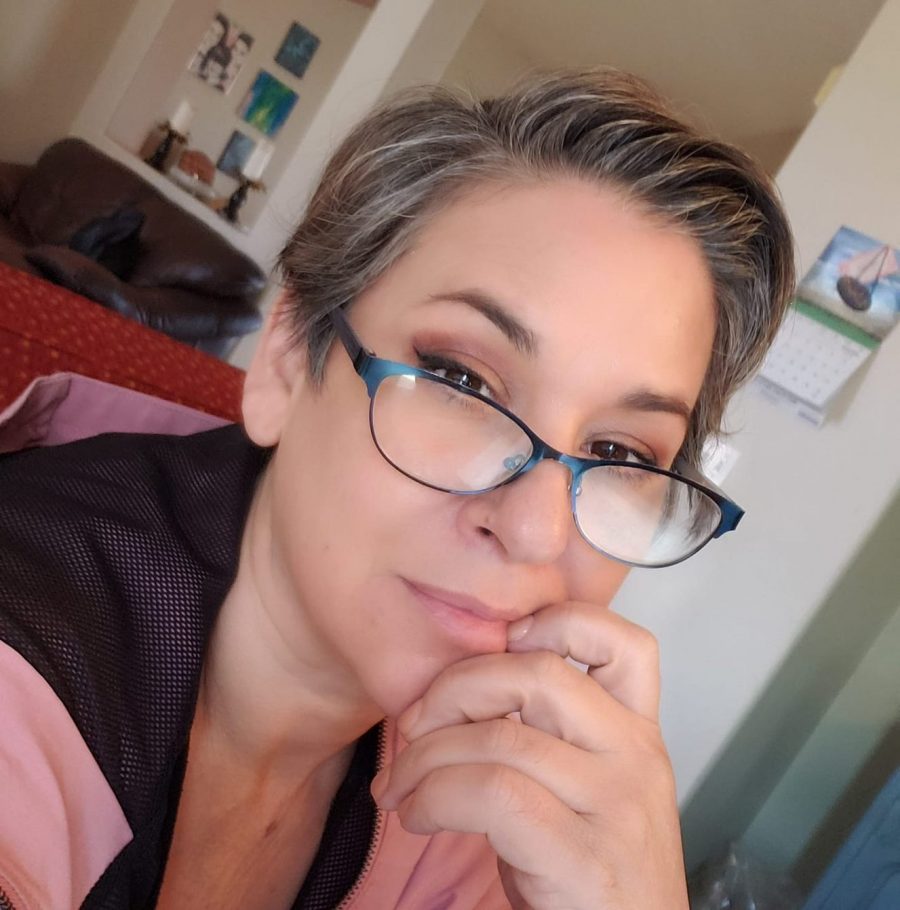 "UCCS was more than just a school for me, it was my everything while I was there."
Though Linda did not live at UCCS, since dorms and housing had not yet been built, she still spent much of her time on campus. Working as a student employee in accounting while studying, she made lifelong friends and discovered her strengths and weaknesses.
"Once, I didn't prepare well for a finance presentation and I ended up telling accountant jokes. It didn't go well. 'What's an extroverted accountant? One who looks at your shoes while he's talking to you instead of his own.'"
Unsure as to what to do with her new degree after graduating, Linda's path took her into the defense sector when a company recruited her though a UCCS-published resume book. She worked there for several years while raising her kids before deciding to explore other options and take more risks. Linda is now the business manager for Odyssey Consulting Group, Space and Missile Defense division where she financially manages numerous contracts while enjoying her hobbies outside of work.
Debi O'Connor – MSc in Biology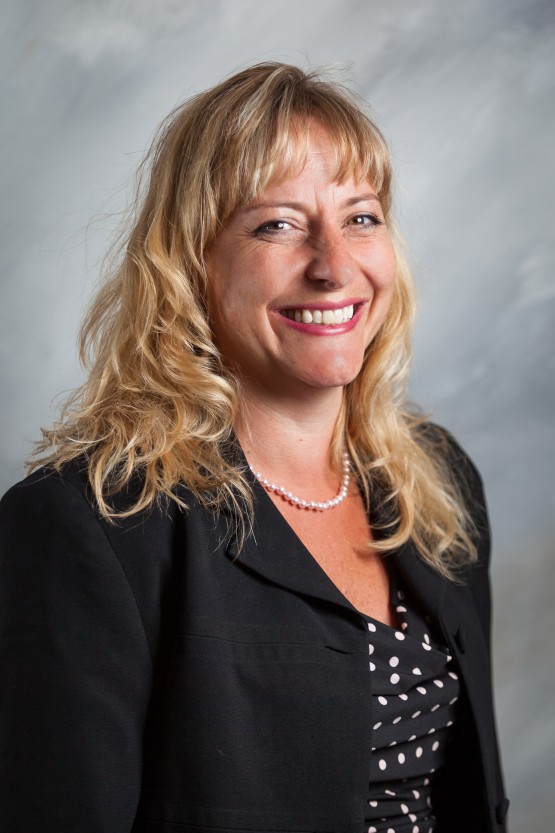 "UCCS has made a huge impact on my life as I would not be where I am today without my master's degree and the connections I made while attending school there. It first started in class when I met a nurse that worked at Memorial Hospital in the Trauma Intensive Care Unit (TICU) who got me a job to expose me to the hospital environment – fast forward 19 years and six jobs later, and I am right back here as the Compliance Officer for UCCS."
Debi first started attending UCCS as a high school student while in AP Biology. She then pursued Microbiology at Colorado State University in Fort Collins and received her Bachelor of Science before returning to UCCS to earn her master's degree in Biological Science as a commuter student.
"As a native of Colorado Springs, UCCS has been a constant in my life."
Debi transitioned from her TICU role as a critical care tech to Assistant Trauma Coordinator, then IRB Manager followed Research Compliance Manager. From there, she moved into general compliance for the UCHealth System supporting many areas of Colorado. In 2015, she returned to UCCS as the inaugural Director of Campus Compliance. During her career, Debi got married and now has three kids, two dogs, and a cat, and reads and travels in her spare time.
"I love serving the community that gave me my start and being able to pay this forward by mentoring others on campus as an instructor and in the compliance space across the country. I bring my energy and love for UCCS into every meeting, conversation, interaction that I have. Go Mountain Lions!"
Betz Smisek – B.A. in Psychology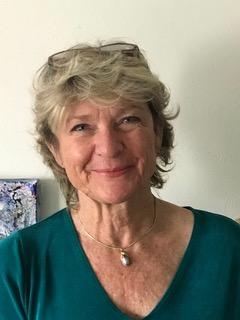 Though Betz originally planned to work in psychology, her husband encouraged her to use her writing and painting skills to pursue a career as an artist.
"I married a man that saw and believed in the artist in me before I did."
Betz became the Artist in Residence at The Lawrence Dryhurst Galley in Colorado Springs and created 'The Betz Experience'. She also became a published author of children's activity and story books for The Chocolate Mountaineers Club of America, and co-authored a poetry book, "Painting A Thousand Words," with Rosenna Bakari, a former UCCS professor. Betz is still painting and is currently working on recording her latest book in the fantasy genre, "The Journey of Nimbus the Cloud."
"After leaving various universities, I was encouraged by outstanding professors and professional staff at UCCS to stick with my studies. Graduating from UCCS changed my thinking to anything is possible."
Jessi L. Smith – B.A. Psychology, Summa Cum Laude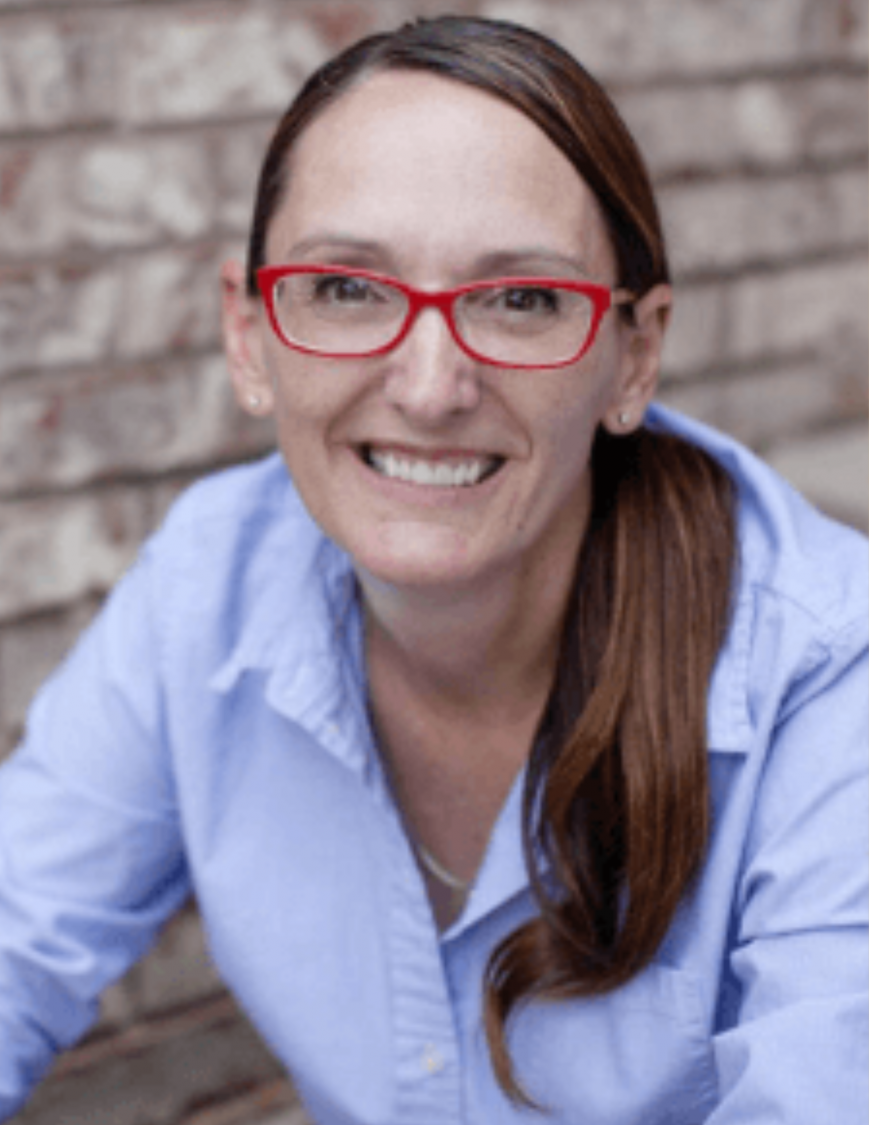 Like many attending UCCS, Jessi was a first-generation college student. Having an affordable option close to family was key when choosing a university.
"With my dad living in Peyton and my mom in Colorado Springs, I knew the 'school on the hill' was for me. I started off in the Gateway Program Seminar (GPS) classes and those early encounters with faculty, staff, and peers were just the welcome I needed to feel right at home."
UCCS helped Jessi fall in love with research and see graduate school, and a life in academia, as an option.
"The hands-on research experience I had with most of the faculty in psychology showed me you can answer human behavior questions with data and analyses, and working side-by-side with graduate students is the only reason I found out that grad school was an option. With the support of my faculty mentors, I went on to attend grad school and have a full career as an academic in social psychology. I've never lost touch with those mentors."
Jessi earned her PhD in psychology at the University of Utah before becoming an assistant professor at Montana State University in Bozeman. At Montana State, she was the first woman-identified faculty in the 100-year plus history of the department to get tenure and go through the ranks to full professor. Jessi now is Chief Research Officer for UCCS.
"The relationships I developed at UCCS set me on my life journey that brought me right back to UCCS in 2018."
Jessi has over 75 peer-reviewed publications with more than $10 million in external funding from the NIH and NSF. She is also a fellow of the Association for Psychological Science, the American Psychological Association, and the Society for Personality and Social Psychology, though these are just a few aspects of her identity.
"I am a queer scholar-activist-leader who specializes in social psychological aspects of gender and culture that advance the success of people with marginalized and minority identities within the spaces where people learn, work, and play. I am also a wife to my partner Karen, a co-parent to my son Xavier, a daughter, friend, antagonizer, and avid hotspring soaker, beach-chair sitting, country-music loving feminist."
Jessi's proudest achievement was being named an Amy Poehler Smart Girl in 2015.
Linda Susan Tegtmeier – B.A. in Psychology and M.A. in Special Education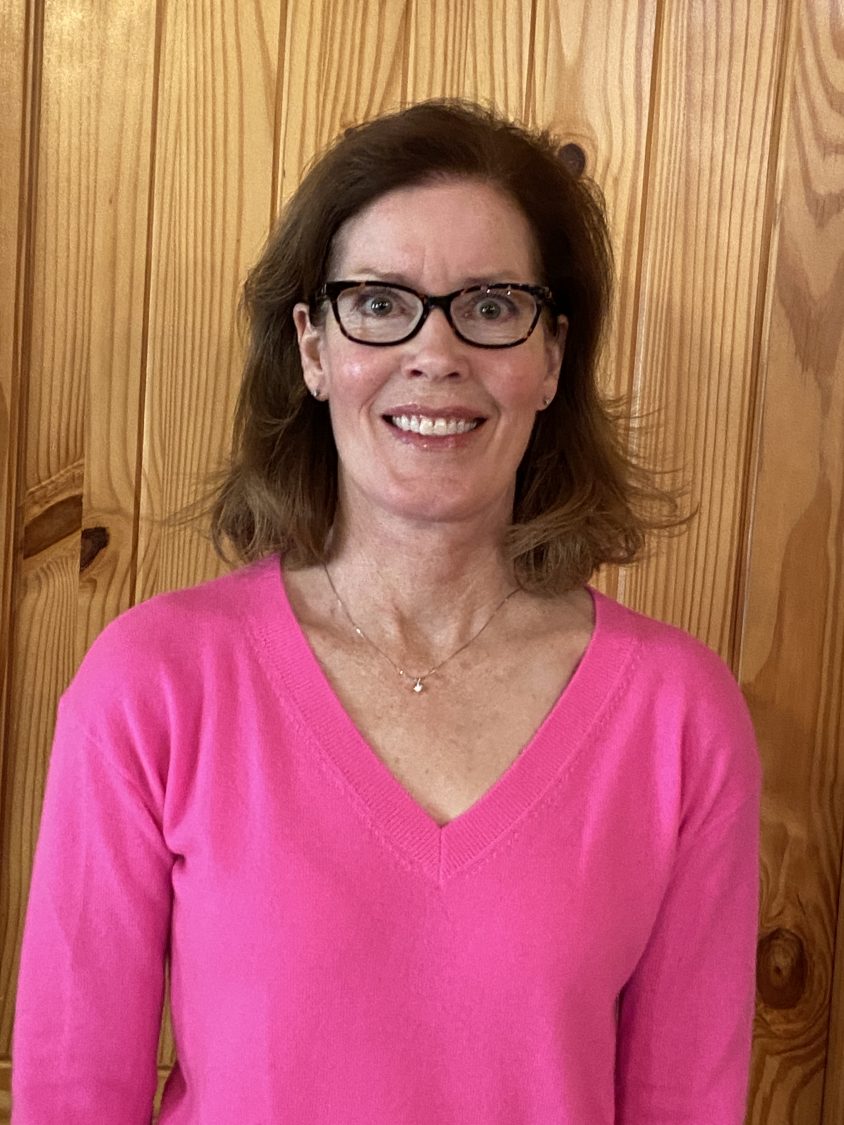 Linda has had a fulfilling career in special education since graduating, working at the local and state levels, and working with families, local educators, state and national education partners and federal programs. She has taught in city and rural school districts, elementary through high school, and on the front range. She has also raised a family with her husband during this time.
"I met my husband, Robert, in a graduate class at UCCS, growing our relationship along with the development of our careers, hand-in-hand."
Linda was hired to create the first Transition Process and 18-21 Program for students with disabilities in a local school district and led that program alongside providing training to secondary special education teachers in the district for many years. She then went on to accept a position at the Colorado Department of Education where she worked as a supervisor in the Exceptional Student Services Unit, providing training to administrators and educators across the state as well as monitoring for federal and state compliance.
Linda has since entered part-time retirement, working as an independent contractor for two organizations as an education consultant and advocate for families. She also teaches part-time as a lecturer in the UCCS College of Education and teaches a weekly class for young adults with Down syndrome at Colorado College.
"I retired earlier than expected, so I would have the flexibility to assist in the care of my young granddaughter who had been diagnosed with Autism. My part-time work allows me the opportunities to remain connected to the world of education, providing support to families and guidance to college students, as well as spend quality time with my sweet granddaughter who has made miraculous progress. I remember how thankful I was for access to this high caliber, local university when I was a young mother returning to college. Little did I know my son would later attend this university and become an educator, through the TEACH Program at UCCS."
Robert Scott Tegtmeier – M.A. in Special Education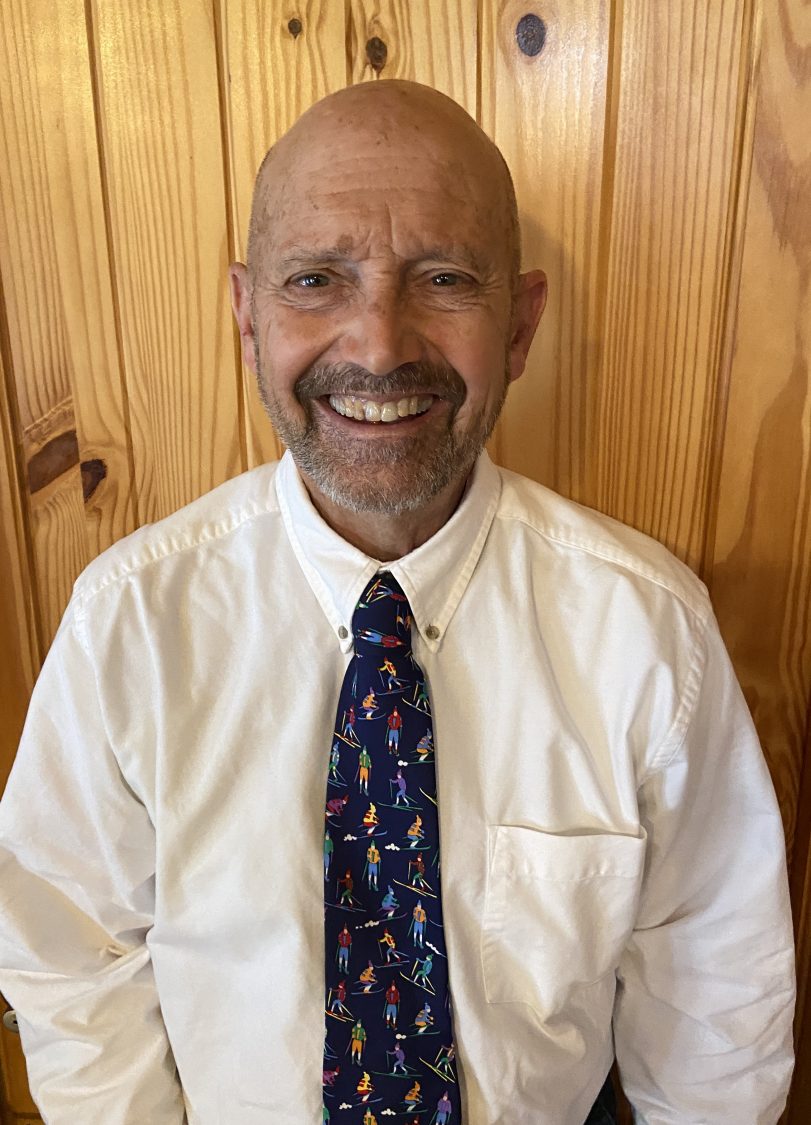 Robert has worked in Special Education since graduating in '97, and currently teaches students who are transitioning from school into the adult world of work, postsecondary education and life.
"I met the love of my life in one of our Masters-level classes and we celebrate 25 years of Special Education teaching bonds and being best friends ever since."
Robert and his wife, Linda, look forward to coaching Special Olympics cross-country skiing this winter/spring and tennis next summer! They are avid skiers and Robert still plays tennis competitively.
Sandra Meers Wintcher – M.A. in Special Education
Sandra went on to teach in Special Education after graduation, using her degree to help students for over two decades while raising her kids. She continues to work part-time in small charter schools.
"I have been blessed with a rewarding career."
Sandra's two daughters went on to follow her footsteps, with both earning their bachelor's and master's degrees at UCCS.
"I'm always grateful to UCCS for being the excellent educational facility that it is."
About the UCCS Fall 2022 Commencement Ceremony 
The UCCS Fall 2022 Commencement ceremonies will celebrate degrees conferred to more than 1,000 graduates. More than 550 will attend the ceremony at the Broadmoor World Arena on December 16, 2022, along with family and friends. See the full Commencement program online. View the livestreamed ceremony on YouTube.