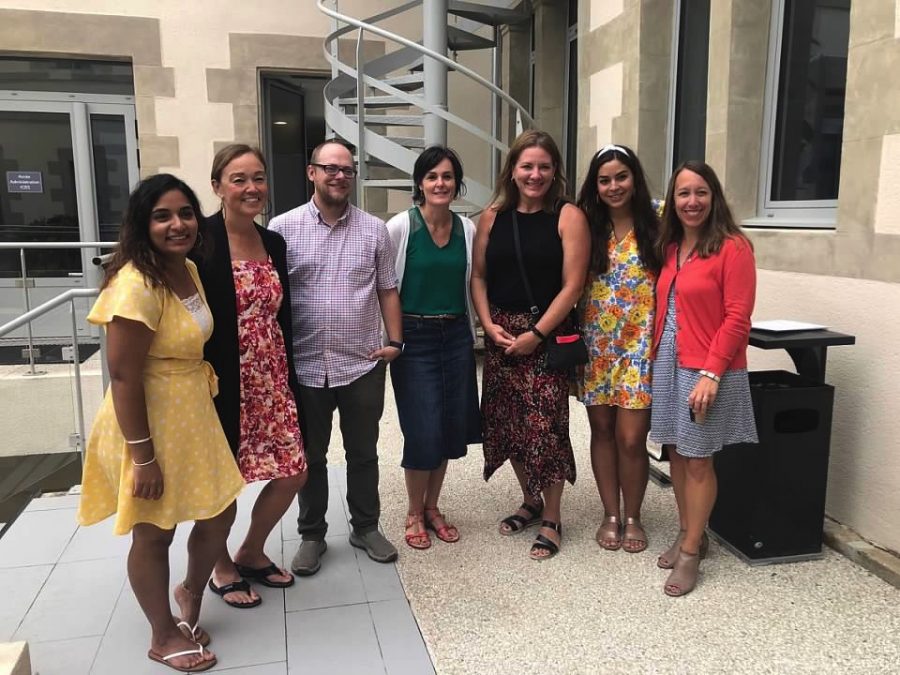 Five students from the Teaching English to Speakers of Other Languages (TESOL) MA program at UCCS recently attended a three-week practicum from July 4 to July 29 at International Cultural Exchange Services (ICES) in La Roche sur Yon, France. This is the first year since 2019 that students from UCCS have been able to participate.
Established in 1991, ICES is an international nonprofit student academic and exchange organization that aims to increase international awareness and cultural understanding, along with providing opportunities for students all over the world to participate in study abroad and similar language programs.
UCCS students Scott Keith, Arsh Bajaj, Shelby Blanchard, Amanda Barry and Jennifer Peck attended the practicum with instructor Mary Hanson.
"It is an incredible opportunity for our students to have practical English teaching experience while living in a country with a different language and culture," Hanson said.
The TESOL students spend the practicum teaching English to native French speakers in three programs: adult professionals looking to improve their English, university and high school students learning academic English, and a children's program for students aged 11-16. This is the sixth year Hanson has run the program.
About the UCCS College of Education
The College of Education offers undergraduate and advanced degrees, initial and advanced licenses and additional endorsements across three departments: Teaching and Learning, Counseling and Human Services and Leadership, Research, and Foundations. The college is home to more than 1,000 students and offers 12 bachelor's degrees, master's degrees and doctoral degrees. It is accredited by the Council for the Accreditation of Educator Preparation (CAEP) and the Council for Accreditation of Counseling and Related Programs (CACREP). Learn more about the College of Education at UCCS.