Three finalists for the Vice Chancellor for Enrollment Management will be on campus between August 22 and August 31. All faculty, staff, students and interested members of the community are welcome and encouraged to attend each of the finalists' meet and greets and their open forums to ask questions about their qualifications. Feedback surveys will be sent out via email after each candidate's visit.
The search committee is chaired by Martin Wood, Senior Vice Chancellor of University Advancement. See the full search committee listing below.
Meet the Candidates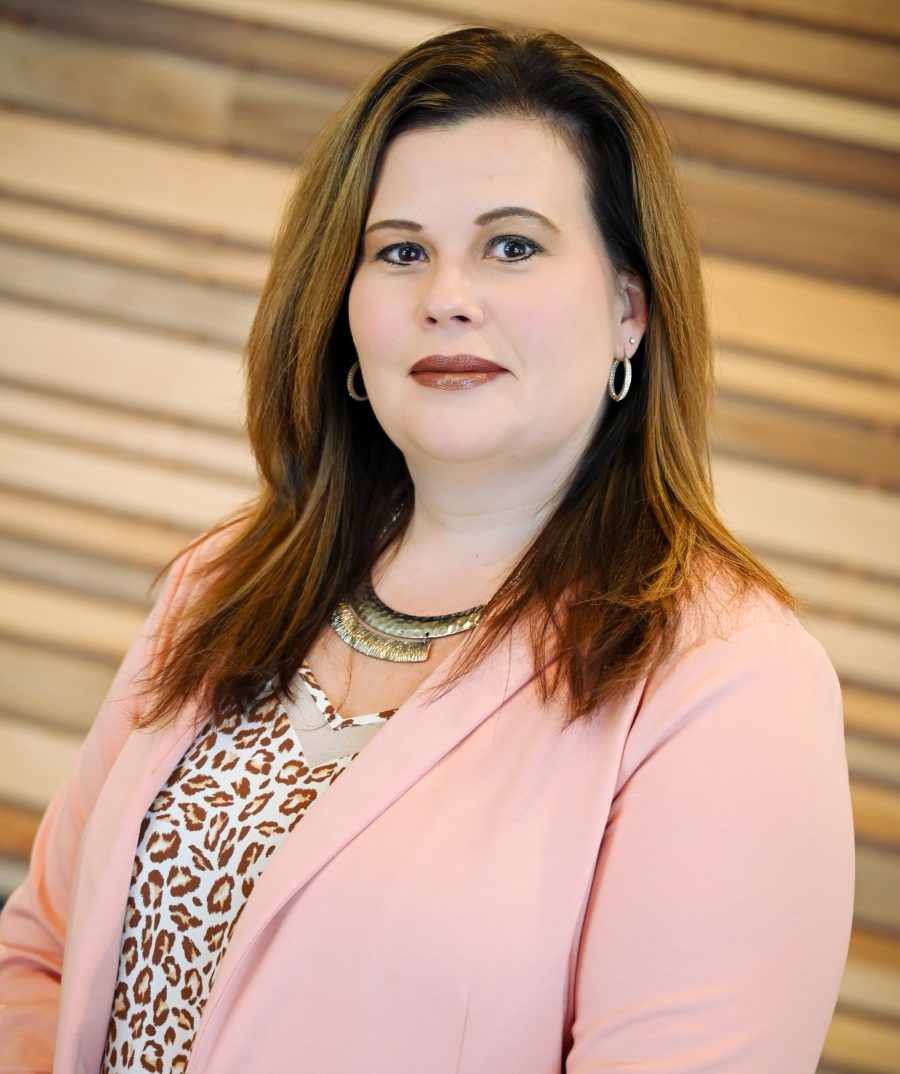 Chrissy Holliday, PhD
Monday, August 22 & Tuesday, August 23
Chrissy Holliday, Ph.D., is the senior system liaison for rural education and workforce development at Colorado State University Pueblo. Prior to accepting this position focused on increasing access to higher education for residents of Colorado leveraging the resources of the CSU system, she served as Pueblo's vice president of enrollment management, communication and student affairs.
Holliday has almost 17 years of experience in higher education, including responsibility for institutional enrollment management and marketing strategy and implementation. Prior to arriving at CSU Pueblo as the Director of Admissions in 2014, Holliday previously worked with the SEM Works consulting firm and served as the Director of Enrollment Management at the University of South Carolina Salkehatchie. She brings to her professional roles an understanding of community and economic development, as well as marketing and public relations strategy that she honed in her work as a newspaper journalist and public relations professional prior to entering higher education. Her work has called her to lead not only across the institution, but also within her teams, focusing on their development, team work, and departmental business process improvement in service of both individual and institutional goals. Holliday believes strongly in her responsibility as a leader to advocate for her team and find ways to reasonably align their work with larger institutional strategy. She is committed to enhancing access to higher education for students from traditionally underrepresented populations, including students of color and first-generation students.
A first-generation college student herself, Holliday holds a bachelor's degree in mass communication from Campbell University, a master's degree in education with a specialization in enrollment management from Capella University, and a Ph.D. in education and human resource studies/higher education leadership from Colorado State University. Her research and related publications focus on the college-going culture development of first-generation college students, which mirrors her access orientation in her daily work.
Virtual Meet and Greet: Monday, August 22 from 2:45-3:45 p.m. via Zoom
(https://uccs-edu.zoom.us/j/93354179830)
Open Forum: Tuesday, August 23 from 10:30-11:30 a.m. in UC 302 and via livestream (https://youtu.be/TPHyVN9ASYU)
An evaluation form will be sent out via email.
---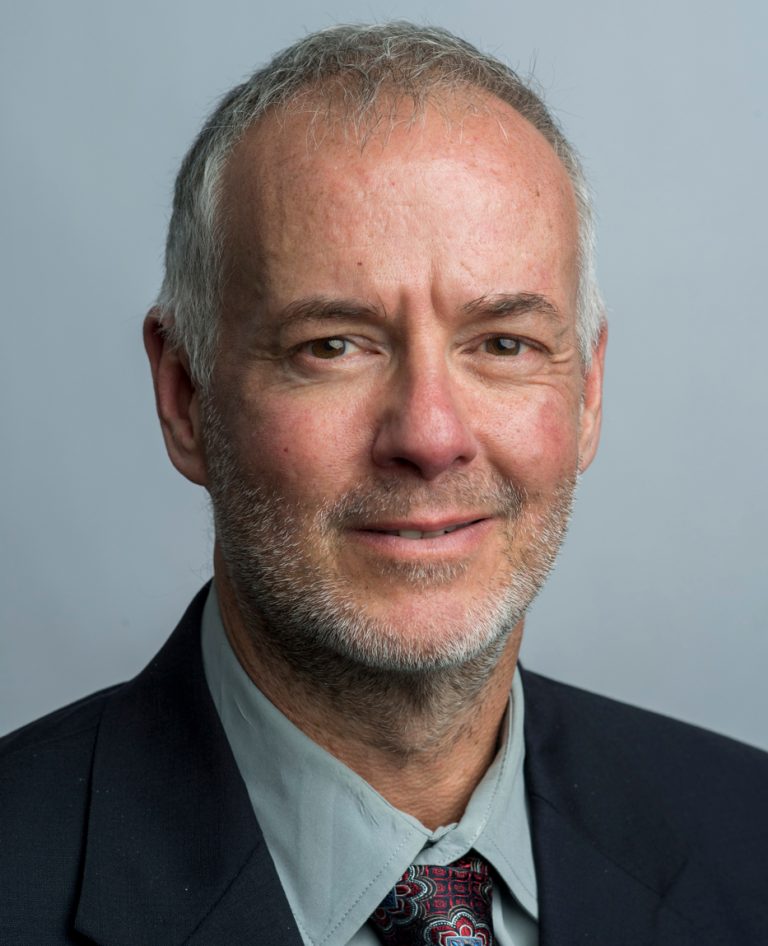 Robert Reddy, MPIA
Wednesday, August 24 & Thursday, August 25
Rob Reddy has served as the Assistant Vice President for Enrollment Management and Dean of Student Financial Services at Northeastern University in Boston, MA (including all world wide locations) since 2018.
With over 30 years of professional higher education experience in the areas of Admissions, Financial Aid, Student Accounts, Data Analytics, Treasury Services, Veteran Relations, Advancement and college/university administration, Reddy's professional journey started in 1990 at the Pennsylvania Higher Education Assistance Agency in Harrisburg, PA working as a Compliance Officer from 1990-1993. Moving on to The Boyd School in Pittsburgh, PA as the Director of Financial Aid from 1993-1995. He was named Director of Financial Aid at Point Park University in Pittsburgh, Pennsylvania from 1995-1997. Reddy became the Director Administration and Financial Aid at Ottawa University in Ottawa, Kansas (including additional national campuses) from 1997-2001 before moving on to Oberlin College & Conservatory in Oberlin, OH to serve as the Director of Financial Aid from 2001-2018.
Reddy is activity involved in the National Association of Student Financial Aid Administrators, Consortium on Financing Higher Education – Counsel on Financial Higher Education, The College Board, and the National Association for College Admission Counseling and has presented on admission, financial aid and enrollment management topics across the country. He served as a faculty member to NAACP's Enrollment Management Institute as well as the College Horizons program. He was elected to the Pennsylvania Association of Aid Administrators executive board and served as an advisory council member with Sallie Mae, College Board and USA Funds.
Reddy earned his B.A. in Political Science and Masters of Public and International Affairs from the University of Pittsburg.
Open Forum: Wednesday, August 24 from 10:30-11:30 a.m. in UC 302 and via livestream (https://youtu.be/bElT4yqDOzY)
Virtual Meet and Greet: Wednesday, August 24 from 2:15-3:15 p.m. via Zoom
(https://uccs-edu.zoom.us/j/91729644320)
An evaluation form will be sent out via email.
---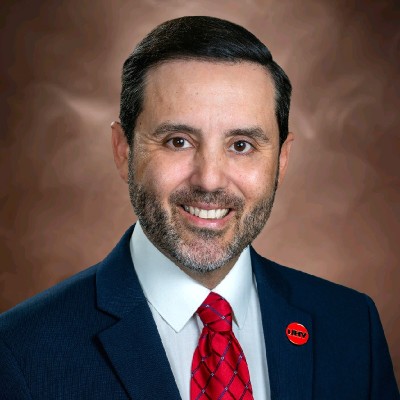 Jose Cantu, PhD
Tuesday, August 30 & Wednesday, August 31
Jose Cantu brings 29 years of successful higher education experience in recruitment operations, admissions processing, financial aid, registrar and records, campus solutions, marketing and communications, new student orientation, international programs, first year campuses and instruction, and student success.
Cantu's passion stems from his own personal college journey as a first-generation college student that had no guidance or direction. Once graduating from University of Houston in 1995, he began his first job as a recruiter and learned quickly that he wasn't the only one who experienced these impacts. This led to ultimately making his passion into a career dedicated in improving and supporting all students from the recruitment cycle through graduation. There are many elements to the successes he has brought to each university with enrollment growth that have led to various promotions and administrative leadership roles that include being the inaugural Vice President for Enrollment Management at University of Houston-Victoria, Vice President for Strategic Partnerships at New Reach Media, Vice President for Enrollment Services at Schreiner University, Director of Admissions and Recruitment at University of Houston-Downtown, and the Associate Director of Transfer Admissions at University of Houston. Much of his success also comes from his experience in working at Hispanic Serving Institutions (HSI) and Minority Serving Institutions (MSI) giving way for programming that supports students from all walks of life.
As a progressive leader who believes that dynamic teams are the success of an organization, Cantu also has a proven record in creating, developing, and training high performing teams and leaders. He fosters and maintains collaborative, engaged, and transparent relationships with all those around him. He is an experienced systems user when it comes to integrating, shifting, and finding solutions through technology by streamlining, upgrading, and creating platforms that serve to support current and future trends. He is also exceptional team player who is committed to support the overall efforts of engaging community, increasing visibility, and building more prominence for the university.
Cantu has been involved in countless higher education organizations, served in several committees, presented at various workshops, and taught a few college courses. In addition, he believes it is important to contribute time to community service organizations and has been part of many as a member or in a leadership role. Cantu has been honored with several leadership awards, served as keynote speaker for events, and has worked with external organizations by facilitating team building and leadership development workshops.
Cantu graduated from University of Houston with a bachelor's degree in Information Systems Technology and master's degree in Training and Development. He continued his academic journey and graduated from Our Lady of the Lake University with a Ph.D. in Leadership Studies. Cantu's research specializes in the psychology of personalities that impact leaders and their work outcomes. His dissertation concentrated and included leaders within the enrollment management industry: A study of Chief Enrollment Officer's personality styles and the impact to student enrollment. He administered the Big 5 Personalities test and found correlations between personalities, among other variables, that impacted a leader's enrollment success within their job. He is a firm believer that people should always find a passion outside of work that will enable them to become a more balanced person and give back to our communities as much as possible. His favorite quote is "An enthusiast may bore others, but he never has a dull moment himself."
Virtual Meet and Greet: Tuesday, August 30 from 2:45-3:45 p.m. via Zoom
(https://uccs-edu.zoom.us/j/94063280499)
Open Forum: Wednesday, August 31 from 10:30-11:30 a.m. in UC 302 and via livestream
(https://youtu.be/ieVd6vOHX0E)
An evaluation form will be sent out via email.
---
The committee members are:
Martin Wood (Chair), Sr. Vice Chancellor of University Advancement
Axel Brown, Student Representative
Mathew Cox, Senior Executive Director, Enrollment Management
Brett Fugate, Academic Services Director
Kimberly Guyer, Associate Vice Chancellor, Student Affairs
Nancy Hernandez, Pre-Collegiate Center Director
Robyn Marschke, Director of Institutional Research
David Moon, Professor of Political Science with Tenure, School of Public Affairs/Faculty Assembly President (AY21/22)
Seth Porter, Dean, Kraemer Family Library
Enid Ruiz-Mattei, Director of Campus Finance & Resource Planning, Office of Budget & Planning
Susan Taylor, Associate Vice Chancellor for Undergraduate Education and Academic Planning/Professor of English
Chris Valentine, Assistant Vice Chancellor, Marketing & Communications
Greg Williams, OIT Director of Operations
Staffing support is being provided by Greg Krems, University Advancement.