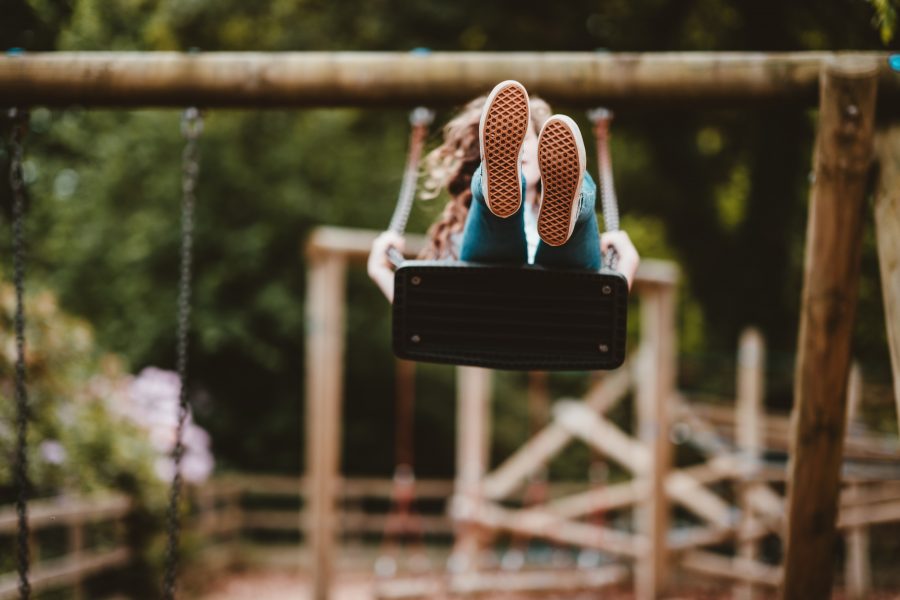 When the famous German educator Friedrich Froebel thought about the best way to teach young children, the answer seemed obvious: let them play.
This was a radical idea in 1837, when Froebel pioneered the first kindergarten program — literally, a "children's garden." For Froebel, the name signified both a garden for children, in which they could play and engage with nature, and also a garden of children, where kids themselves could flourish.
Froebel lived to see kindergartens spring up across the world. Today, in the United States, the term is synonymous with preschool education. But modern preschool programs don't always resemble the kindergartens of old. Children today spend less time outdoors than any other generation, according to the National Recreation and Park Association. With technology use up and unstructured play time down, the time kids spend outdoors decreases every year.
A new research project from the University of Colorado Colorado Springs aims to change that.
Ji Hyun Oh, Assistant Professor of Teaching and Learning, has been awarded grant funding from the Froebel Trust to support bringing outdoor- and nature-based play back into kindergarten and preschool classrooms. The goal of the project is twofold: to help educators understand the importance of nature and the outdoors, and to get children playing more in nature.
This is good news for young children in Colorado Springs — because Oh's work will focus on El Paso County educators.
Oh's previous research has found that teachers need training to be able to offer quality outdoor experiences for students. That's where she comes in. In the first phase of the project, Oh will work with local teachers to understand their experiences providing children with opportunities to play outdoors. Then, she will engage them in a series of professional development workshops teaching Froebel's educational philosophy: learning through play, the importance of outdoor play, and connecting children with nature. Her goal is for teachers to gain a deeper understanding of the importance of outdoor- and nature-based play for children's health, wellbeing and development — and to empower them with tools and strategies to provide it.
The participating teachers will be recruited from multiple El Paso County schools. Oh will focus on preschool teachers who work in underprivileged areas serving low-income families, as well as teachers from the UCCS Family Development Center.
Oh hopes the project will grow over time — and she's committed to building strong relationships across Colorado to help.
"This project may build up partnership opportunities with local communities, schools, and families," Oh said. "I am committed to community outreach and building collaborative partnerships over the course of the project."
After she completes the current research project, Oh plans to expand it, conducting similar research in preschools and kindergartens across a wider range of schools, and furthering state- and nation-wide adoption of a Froebelian approach.
And perhaps one day, seeing the positive effects on children's health and development will be child's play.
Read more about Oh's research on the Froebel Trust website. Learn more about Oh on the UCCS College of Education website.
About the UCCS College of Education
The UCCS College of Education at offers undergraduate and advanced degrees, initial and advanced licenses and additional endorsements across three departments: Teaching and Learning, Counseling and Human Services and Leadership, Research, and Foundations. The college is home to more than 1,000 students and offers 12 bachelor's degrees, master's degrees and doctoral degrees. It is accredited by the Council for the Accreditation of Educator Preparation (CAEP) and the Council for Accreditation of Counseling and Related Programs (CACREP). Learn more about the College of Education at UCCS.