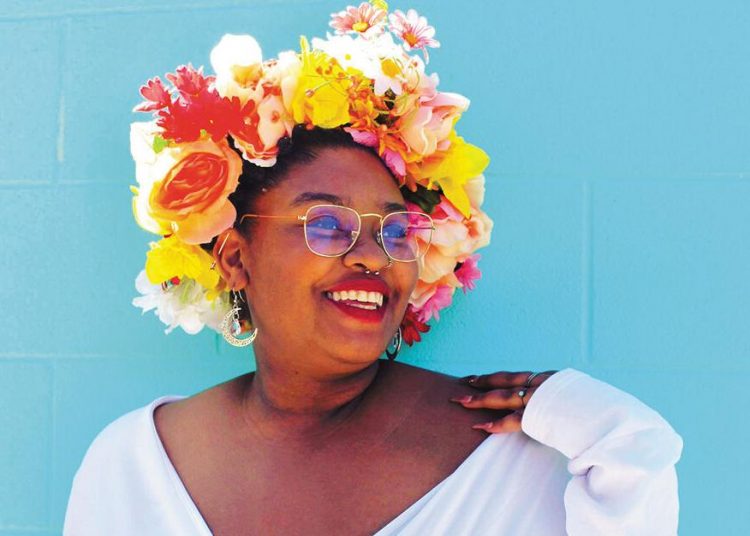 When Ashley Cornelius '13 enrolled at UCCS in 2009, she thought she would leave sooner rather than later. Cornelius grew up in Colorado Springs from the age of three, and like many young people, was eager to find opportunities outside of her hometown. She would spend a year at UCCS before transferring to another school — or at least, that was the plan.
"I was apprehensive at first. I was unsure," Cornelius said of her first year at UCCS. "But then I found a huge community. I got involved at my sorority. I got involved in the Black Student Union."
Cornelius also found poetry.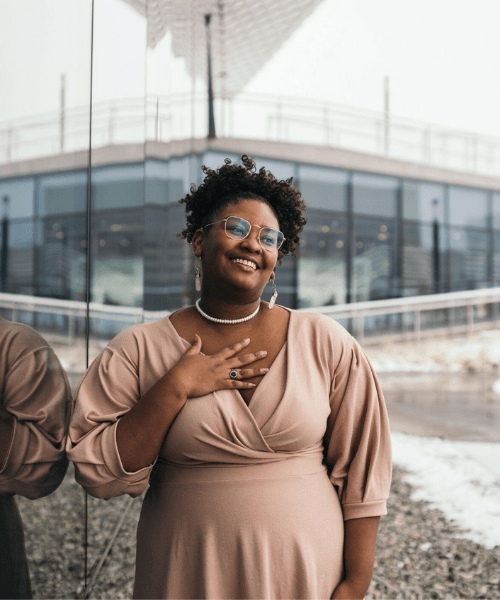 "I was starting to explore poetry, and the Black Student Union had Dominique Christina, a super incredible poet from Denver, come in for an open mic," she said. It was at that event that Cornelius presented at the open mic for the first time.
"That kicked things off," Cornelius said. "I was like, 'Oh, I like to perform and speak and talk and do spoken word.'"
Cornelius's newfound community and her passion for poetry were more than enough to inspire a new path forward at UCCS and in the Colorado Springs community.
After graduating from UCCS with degrees in communications and psychology, Cornelius started racking up awards and honors for her poetry, including winning four Hear Here poetry slams in Colorado Springs and competing as the Women of the World Colorado Springs representative at Nationals in Dallas, Texas, in 2018.
Her most recent honor came in October 2021, when she was named the Pikes Peak Library District's Poet Laureate.
The Poet Laureate for the region serves a two-year term and is responsible for building "a literary arts community through poetry by developing an appreciation of written and performance poetry and inspiring and celebrating poetry and poets in the Pikes Peak region," according to the district website.
Her responsibilities as Poet Laureate are a natural extension of her role as co-director of Poetry719, a Colorado Springs poetry organization that organizes poetry events in the community.
"Four years ago, we transitioned it to an event-making operation," Cornelius said. "So we went from just a Facebook group that posted other people's events to creating our own. And we focus on marginalized communities and people of color although we serve the whole community."
Since starting the group in 2009, Cornelius has seen a shift in the organization as well as the Colorado Springs community.
"We've seen an increase of folks who are historically silent being able to share," she said. "What we're really trying to do is have people's identities represented, and what I've seen is that people in Colorado Springs want poetry. People want to come explore and bond, and Colorado Springs is ripe for this full immersion in a variety of artistic endeavors."
As the first Pikes Peak Poet Laureate since 2017, Cornelius is excited to build on that enthusiasm and expand on the role.
"I want to create inclusive and diverse spaces and voices," she said. "I think the art scene, historically, has been very elite, so not a lot of people get to enter these spaces. I've been very lucky, so I want to increase access across the region for art, for poetry, and for folks to become artists if that's what they want."
Twelve years after Cornelius was looking elsewhere to make an impact, she's now a cultural ambassador for her adopted hometown and its surrounding communities.
"The city has given me so much," Cornelius said.
"Growing up here and developing as a poet, I want to make sure that other folks also get that support in their art. Colorado Springs means a lot to me, and sometimes we have a wild reputation. So many of us are working really hard to say this is a safe, inclusive space that is fun, and all the things that you often might drive to Denver for, are already here in Colorado Springs."