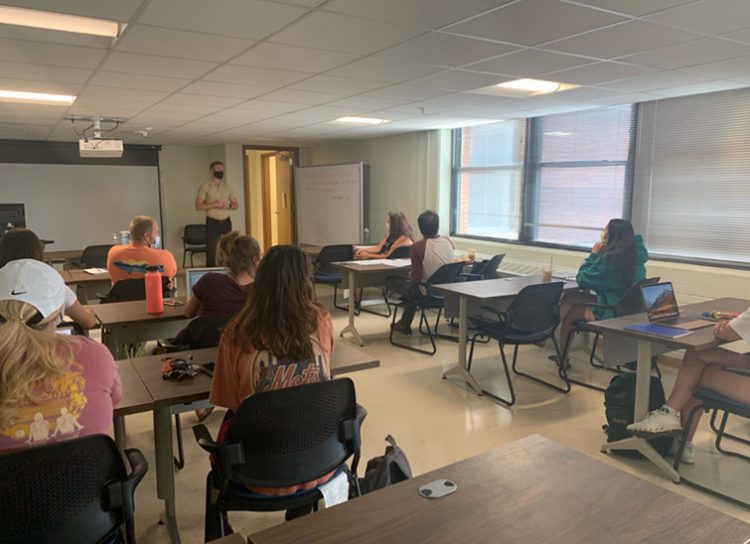 UCCS has had its own classroom space at Ft. Carson for several years, but until now UCCS has been unsuccessful at getting the minimum number of students to enroll in classes at Ft. Carson offered each semester.
"Through the hard work and passion for our active duty student population, in collaboration with the College of Letters, Arts & Sciences and the College of Education and with the help of the Ft. Carson Education Center staff, we are now holding Chemistry I and Wellness, Resiliency and Emotional Intelligence classes every Tuesday evening on post," said Lisa Buckman, Director of the Veteran and Military Affairs Department at UCCS.
"Having affordable classes for our service members on post has been a priority for the Veteran and Military Affairs staff, and this team of professionals pulled together to make that a reality this semester and for semesters to come. This is huge win for UCCS and our military community! In addition to making these classes affordable, through a generous donation from Army Veteran and longtime CU supporter Clancy Herbst, all of our active duty Chemistry students were provided their lab kits free of charge."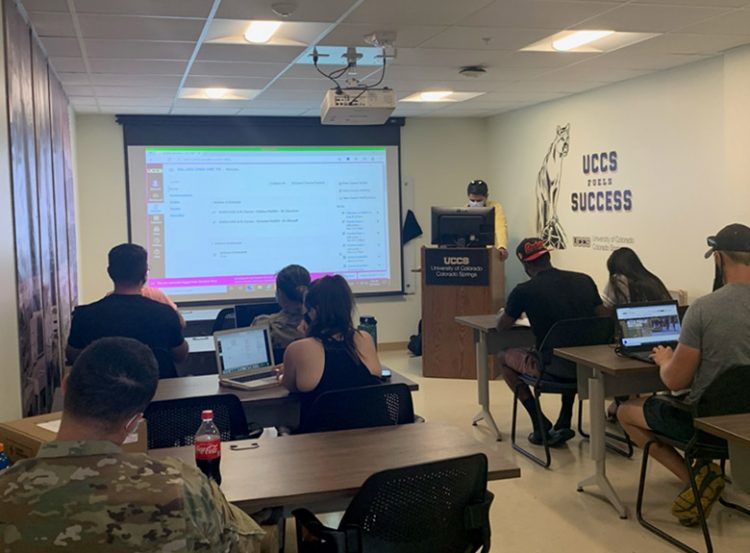 UCCS has tried to offer classes at Ft. Carson in areas such as Criminal Justice and Human Services and various certificate programs but has struggled to meet the minimum number of students required.
Now that our first classes are underway, the Office of Veteran and Military Affairs are looking forward to adding classes in Pre-Chemistry, Chemistry I and II (with labs), Biology and hopefully Technical Communication and Information Design in the Spring of 2022.
For more information about what's happening at Ft. Carson or if you are interested in hosting a class on post, please reach out to the VMA staff located at the Ft. Carson Education center at [email protected].