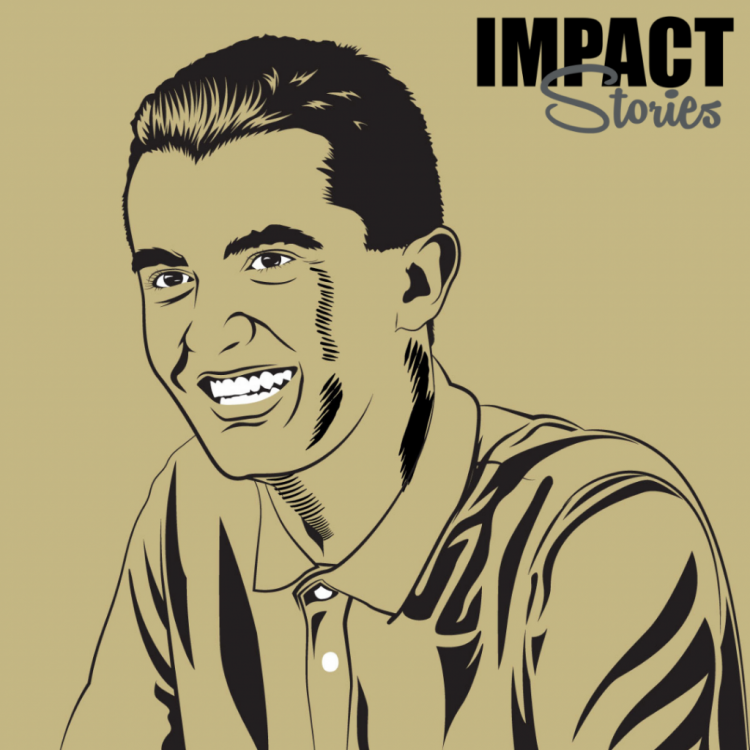 Karel Hernández Bandrich always knew he wanted to go to college, and he set his sights on one with a strong reputation. What he didn't expect was how rewarding his academic journey would be.
"I always knew I wanted to go to college. I decided on UCCS because of the campus, the extracurricular activities and the strength of the academic program," Hernández said. "I have never regretted my decision and quickly felt at home on the UCCS campus."
A few supportive people helped Hernández navigate the college admissions process in the U.S before he was admitted.
"The admissions process is very different from that in Mexico, where I was born and raised," said Hernández. "Many people at UCCS, especially Ariadna Coffman and Tracy Barber, were incredibly helpful explaining everything, showing me what UCCS had to offer, including financial aid, and easing many of the concerns my family had when we started the college search."
Being on campus has meant Hernández meets peers from many walks of life, and he has discovered valuable campus support along with support from scholarships.
One opportunity for Hernández has been the Chancellor's Leadership Class (CLC) scholarship program, a highly selective undergraduate honors program designed to develop effective leaders.
"Receiving a scholarship is a game-changer for any student," said Hernández. "For some, a scholarship might mean the difference between going to college or not; for others like me, it might open the door to opportunities such as study abroad. The friends and the experiences I have had at CLC have made college one of the best times of my life."
Outside of his academics, Hernández has enjoyed discovering what student life has to offer. He recalls attending a UCCS basketball game that exposed him to the different activities on campus.
"One of my favorite experiences was going to the Blackout night when I was a sophomore," said Hernández. "They had bouncy houses, Velcro walls, games, food and music. I had a great time with friends."
When Hernández looks ahead, he knows more school is in his future. He would like to pursue the Accelerated Master's Program at UCCS and later become a professor.
"I do want to gain some experience in my field too," he said, "but I am still narrowing down what areas of mechanical engineering I like and what type of work I would like to do."
Becoming a UCCS Mountain Lion has shown Hernández there is a community of people who are encouraging and do their best to ensure you have success in college.
"Something I really like is the feeling that UCCS actively supports you even after you graduate, and it keeps you being part of the UCCS community," said Hernández. "For example, the Excel Centers are open to alumni, and the university is constantly organizing events to engage our alumni."
As he wraps up his final undergraduate year, Hernández looks forward to creating more lasting memories and shared this advice for students like him:
"Don't stop trying and giving your best when it comes to college and scholarship applications, and learn what you can do to strengthen your applications. Get involved in college. Finding your niche where you belong helps you navigate college, it provides a supportive network, and makes the experience all the more fun!"