In a series featuring Teaching Tips from the Faculty Resource Center, Lynnane George, Instructor of Mechanical and Aerospace Engineering, shares about free resources for faculty members to enhance the student and classroom experience.
Hear from George below.
Teaching Tip #2: Ask a Teaching Fellow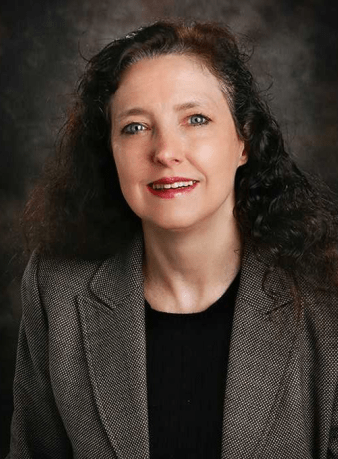 By Lynnane George
Creating a new course? Updating a course? Need some new ideas to engage students? A Teaching Fellow can help.
A Teaching Fellow? What's that? What exactly does a Teaching Fellow do? How could a Teaching Fellow improve my teaching?
Working as part of the FRC, the Teaching Fellows recognize the importance and complexity of university teaching. Teaching Fellows have many years in the teaching profession and are ready to pass their knowledge and experience on to you. Teaching Fellows have many years in the teaching profession and can support you in multiple ways:
Brainstorming – Are you looking for new ideas for your teaching practice? A Teaching Fellow would be happy to brainstorm with you!
Coaching – Would you like to implement a new teaching strategy in the classroom and want to know how to get started? A Teaching Fellow can offer guidance for implementation.
Observation – Would you like an evaluation of your teaching along with constructive feedback on how to improve it? A Teaching Fellow can offer suggestions for best practices to take your teaching to the next level.
Curriculum Review – Would you like help selecting and integrating engaging curricular content in your courses? A Teaching Fellow can offer resources to make your content more engaging and improve student interaction.
Teaching Fellows specialize in several different areas:
Active Learning Classroom Practices
Active learning techniques involves students in the learning process. Teaching Fellows can work with you to implement strategies such as: 1) flipped classrooms 2) a service-learning component, 3) collaborative learning, and 4) enrichment opportunities outside of the classroom.
Assessment
The more you know about what and how students are learning, the stronger the teaching-learning link. Designing effective test questions and evaluations, creating alternatives to written exams, and using rubrics for assessment are just a few examples of strategies to capture what your students have learned.
Classroom Management
When students experience a well-managed classroom, they are more likely to embrace learning. Characteristics of a well-managed classroom include effective group management, open discussion of controversial topics, facilitation of engaged discussion, and effective time management.
Course Planning
The more planning that takes place before the course begins, the better the class will flow, and the more students will learn. Effective content development, good syllabus design, quality lectures and classroom activities are all part of pre-course preparation.
Diversity and Inclusion
Students learn and enrich their abilities to think critically and creatively as they engage in conversations across differences. Learning to incorporate inclusive teaching practices and Universal Design for Learning (UDL) principles can promote cultural awareness.
Instructional Technology
Many teachers are adept at using a variety of tools resources which can make learning a fun and engaging experience for students. Learning how to use of online discussions and assessments, design more effective presentations, and incorporate electronic polling are several ways to leverage technology to promote student engagement.
Online Education
Teaching online courses requires strategies to promote student engagement and have them take responsibility for their own learning. Strong content organization, strategic use of online quizzes and exams, and learning to facilitate groups and team assignments can strengthen your online course and enhance the student learning experience.
Teaching requires time, continuous effort, and support. I encourage you to reach out to your 10 Faculty Resource Center Teaching Fellows for assistance in creating, designing, and/or implementing any of these strategies. We all want to ensure the best learning experience for all our students.
This is the second in a series of Teaching Tips the Faculty Resource Center Teaching Fellows will publish, beginning in fall 2021. If you have suggestions for future articles, contact Lynnane George. If you'd like guidance from a Teaching Fellow, submit a Teaching Ticket today.
Read more: