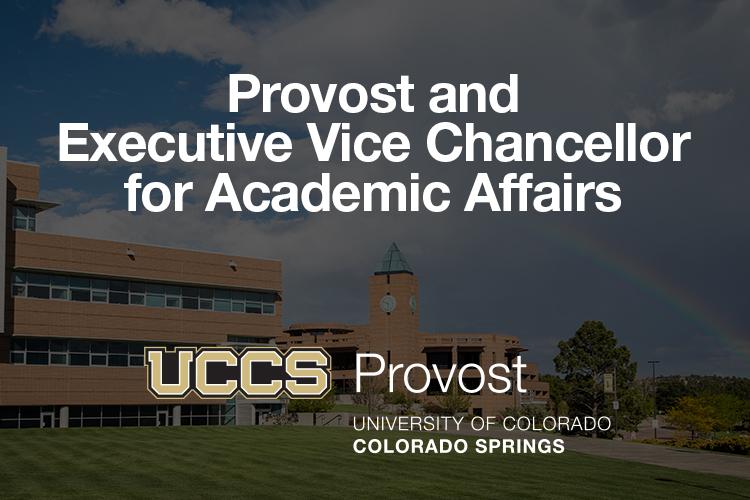 The nationwide search for UCCS' next Provost and Executive Vice Chancellor for Academic Affairs has begun, and individuals are encouraged to apply and nominate potential candidates.
Led by search committee chairs Don Rabern, Dean of the College of Engineering and Applied Science, and Mary Ann Cutter, Professor of Philosophy, the 15-person committee is being assisted by Parker Executive Search to recruit qualified individuals.
A copy of the position description is available for review. Individuals can suggest names of those they believe to be qualified using the candidate nomination link.
Candidates will be recruited over the next few months, with a goal of bringing finalists to campus in November 2021.
For questions, please contact Parker Executive Search consultants via the contact information below.
Laurie C. Wilder, President
Porsha L. Williams, Vice President
Grant Higgison, Principal
Parker Executive Search
Five Concourse Parkway, Suite 2875
Atlanta, GA 30328
Phone: (770) 804-1996 X 109, X 118