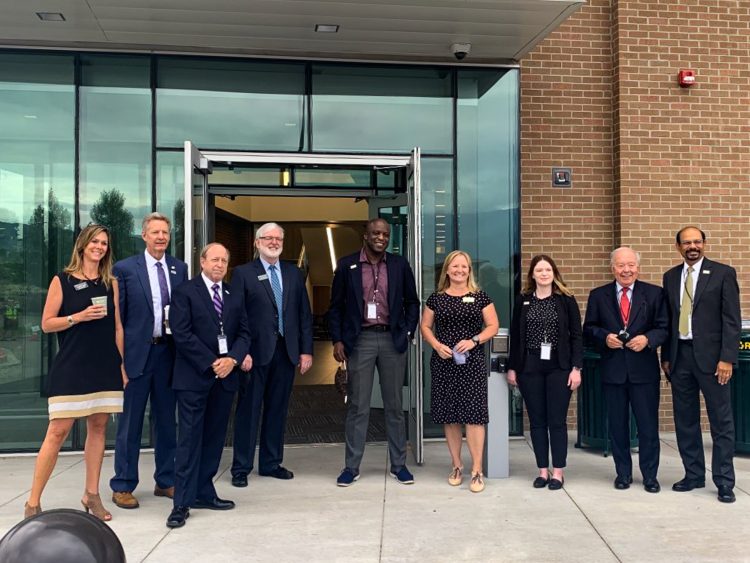 UCCS hosted an international cohort of economic development experts during the 2021 Americas Competitiveness Exchange Symposium, which visited Colorado from August 1-6.
The symposium participants, including senior economic executives and ambassadors from across North America, South America and Europe, visited the William J. Hybl Sports Medicine and Performance Center to learn how UCCS leverages medical tourism, sports medicine research and community partnerships to drive growth for both the university and Colorado Springs, the City For Champions.
The visit included welcoming remarks from Chancellor Venkat Reddy, Mayor John Suthers and William (Bill) Hybl, the Hybl Center's namesake. Participants also heard from Kevin Laudner, Dean of the Helen and Arthur E. Johnson Beth-El College of Nursing and Health Sciences, who spoke on opportunities for international nursing students to study abroad at UCCS; and Steve Johnson and Bill Lueck, Co-Executive Directors of the Hybl Center, who guided participants on a tour of the state-of-the-art facilities available for elite athletes, first responders and everyday citizens.
"Transformative experiences are at the heart of our 2020-2030 Strategic Plan, which we created with input from the citizens of the Pikes Peak region," said Reddy. "Our growth over the next decade will be guided by this plan ­— and we have already realized some of its goals."
"For example, we are seated here today in the William J. Hybl Sports Medicine and Performance Center, which is the result of a partnership between the university and our community. With this incredible facility, we are realizing many of our goals: to train elite athletes; to fill our workforce with skilled graduates; and to partner with the city and county to advance Colorado Springs and beyond. I hope you will consider where you might partner with the Hybl Center in the future."
The tour came at a perfect time, Reddy noted, as seven Olympic athletes who trained at the Hybl Center are currently competing in the 2020 Tokyo Olympics, along with numerous athletic trainers associated with the facility. Three UCCS alumni have already medaled in the competition.
See photos from the tour below. Photos provided by El Paso County.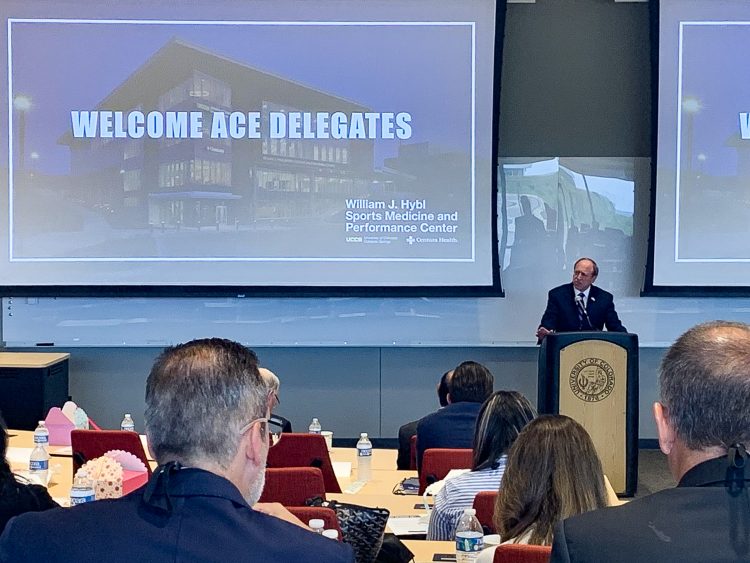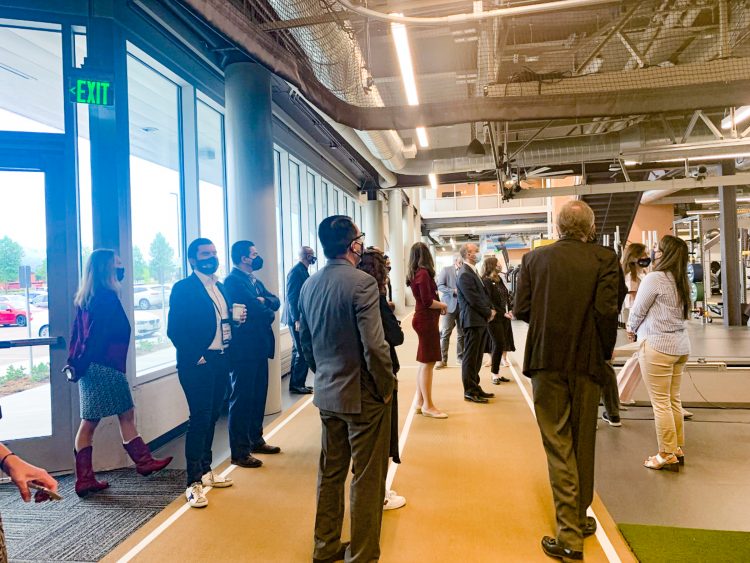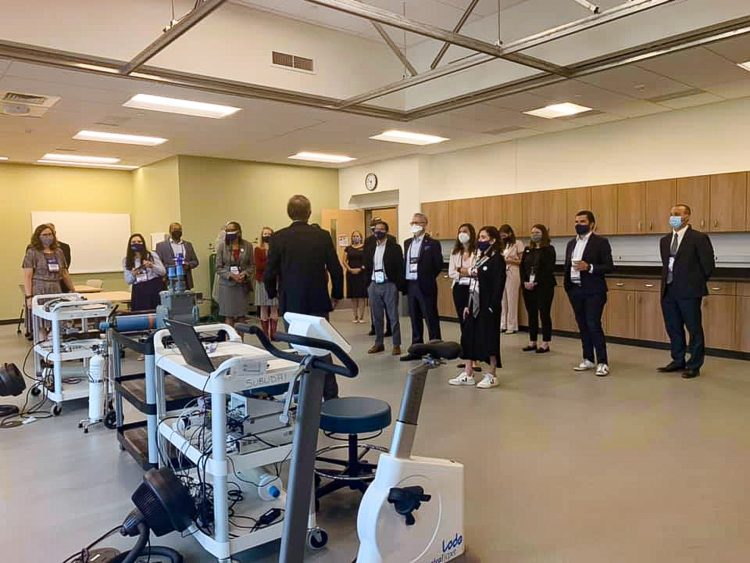 Learn more about the William J. Hybl Sport Medicine and Performance Center's world-class facilities at hyblcenter.org.