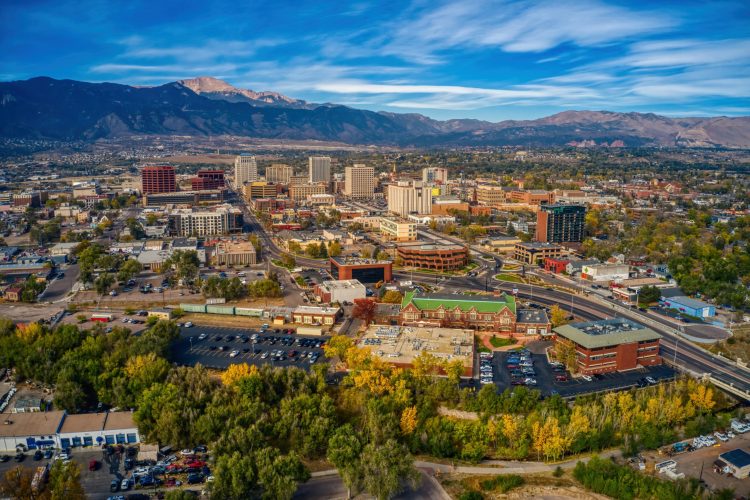 What is the essence of Colorado Springs? What creates its sense of place — its idiosyncratic and often paradoxical relationship to industrialization, natural beauty, profit and freedom?
These are the questions John Harner, Professor of Geography, has spent two decades asking. Now, he is answering them in a new book timed with Colorado Springs' 150th birthday: "Profiting From the Peak: Landscape and Liberty in Colorado Springs."
"When a place speaks to you, you should listen," Harner writes in the book's introduction. "I have now spent 23 years listening to Colorado Springs, trying to hear, decipher, interpret, and understand the clues this city yields to anyone willing to pay attention to its landscape, its history, its daily activities, and its people. Colorado Springs speaks to me; it is now time I try to put that voice to paper."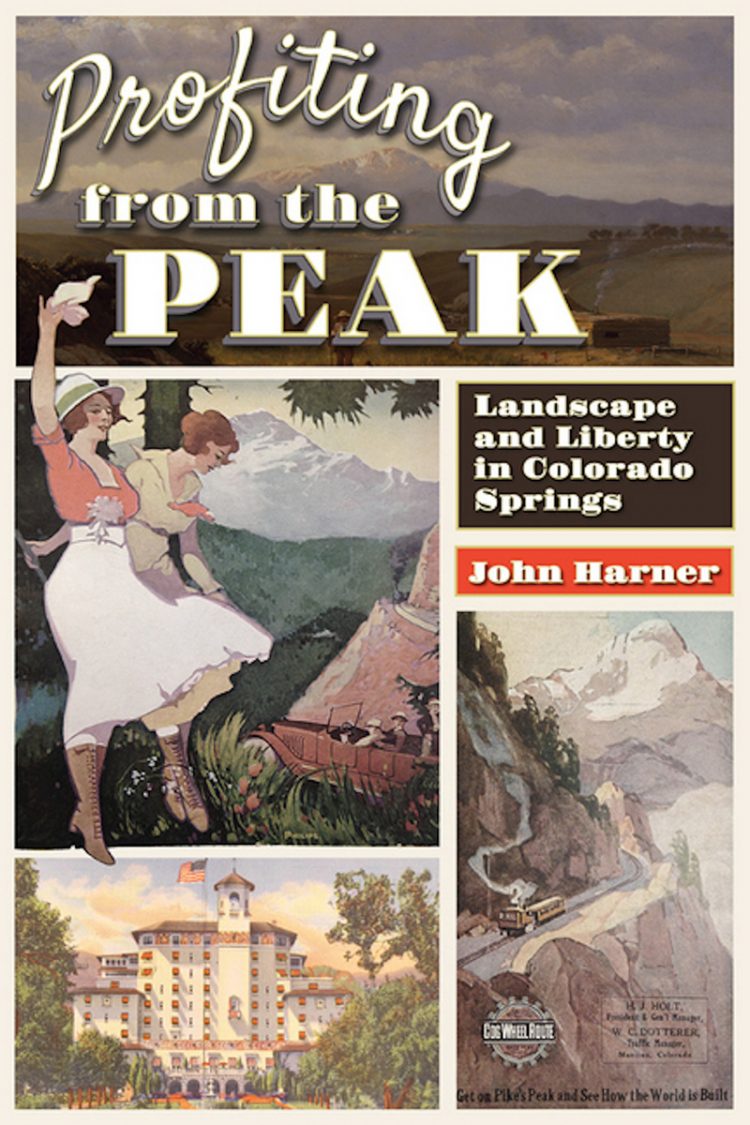 The book, published on July 1, 2021 by University Press of Colorado and specifically timed to coincide with Colorado Springs' sesquicentennial anniversary, is grounded in an exploration of the city's long history of profiting from Pikes Peak — and the urban infrastructure it built to sustain that relationship.
"Pikes Peak is the reason for the location of Colorado Springs," Harner writes. "It is Colorado Springs' greatest marketing asset from its founding to present."
"Colorado Springs, from its very founding, charted a path different from most western cities, banking on recreational pleasure seekers and the beauty of its environment. It has successfully marketed its landscape to create a place identity before this became a standard strategy among the many western amenity-based towns of today."
From Colorado Springs' roots in railroads and tourism to the modern-day context, Harner surveys the events and socioeconomic conditions that have formed the city we know today.
He examines the cultural values that have come to define the city, often focusing on liberty: freedom from disease, for those suffering tuberculosis in the nineteenth and twentieth centuries; freedom from repression, for immigrants fleeing eastern cities; and freedom from rules and regulations that impede the ability to make money, especially for the many residents today who show a strong adherence to private property rights, resistance to taxes and limited government intervention in the economy.
And Harner also shows that Colorado Springs has been a key player in the creation of the American West.
The city has "helped shape the ongoing discourse of nation building, the stories this country tells about itself," Harner writes. "It has had an outsized influence, beyond what most would expect for a city of its size located far from the power centers of the nation."
"There is something about this place," Harner concludes, "that sets it apart."
As Harner's research into the book unfolded, it contributed to a digital exhibition titled "The Story of Us," now available through the Colorado Springs Pioneers Museum. In celebration of the sesquicentennial, Harner will also present a lecture, "Sense of Place in Colorado Springs," in partnership with the museum on Aug. 21. See more details and register online.
Harner researches, teaches and writes for the Department of Geography and Environmental Studies in the College of Letters, Arts and Sciences at UCCS. Learn more about his work online.
Read more: