A national holiday, Memorial Day marks a day off for many in America's workforce, but the day has deep meaning for United States service members, veterans, their families and beyond.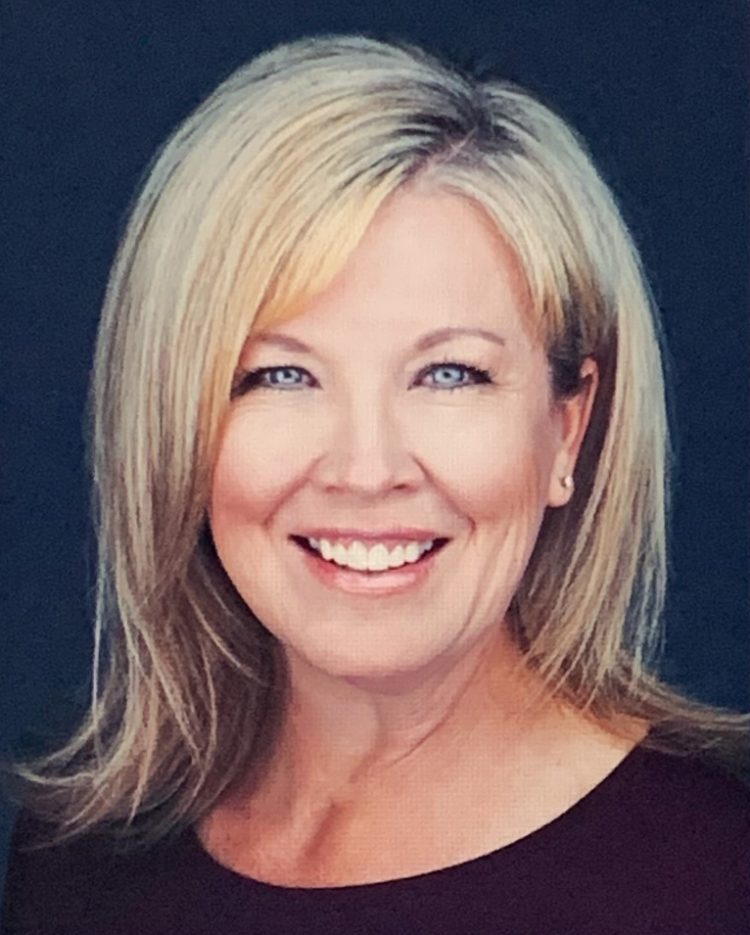 Following the American Civil War, Americans began a tradition of placing decorations on the graves of fallen soldiers. The tradition continued, and eventually became known as Decoration Day, but morphed into the federal holiday known today as Memorial Day in 1971.
According to Lisa Buckman, director of the Office of Veteran and Military Affairs, the day marks a way to pay tribute to those who sacrificed their lives on behalf of the nation.
Buckman, who originally enlisted in the Air Force as a medic in 1991, spent her career in various roles both domestically and deployed. She served in roles at the Airmen Leadership School, School of Aerospace Medicine, and finally retired as the Command Chief Master Sergeant for the 10th Air Base Wing at the United States Air Force Academy in Colorado Springs.
To Buckman, the day is a day of reflection. She sat down with us to answer seven questions related to Memorial Day and what the national holiday means to a veteran.
1.) To you, a veteran, what does Memorial Day mean? 
Memorial Day is a time for reflection. Not just to reflect on our own service and how fortunate we are to have completed our service commitment — or still be serving — but to reflect on the service of the countless number of men and women who, for decades, have paid the ultimate sacrifice to protect our freedom.
2.) Are there phrases, symbols or greetings people should learn or avoid?  
This topic is certainly an educational opportunity. Veterans Day celebrates the service of our veteran population: service members, like me, who were lucky enough to complete our service commitment, as well as those still serving. 

Memorial Day is a day to remember those we have lost during their service. So phrases like "Happy Memorial Day," even said earnestly, can be very off-putting or even offensive to the families who have lost someone during service.

The saying can also be offensive to service members who have lost a brother or sister in arms. To us, it's like losing family when losing a fellow service member.
3.) What is the simplest way people can get involved?
I would encourage people in our community to help with placing American flags at someplace like Pikes Peak National Cemetery this Saturday.

There is also the opportunity to lay flags at the cemetery located on the United States Air Force Academy. 

There is no better way to pay our respect to service members we have lost than to place the colors of our nation at their final resting place.
4.) How can somebody show their gratitude?
While I touched on acts of getting involved in question #3, you can think about your own family and friends who have lost a service member. Consider reaching out to them through text or a phone call and let them know you are thinking about them on Memorial Day and appreciate the sacrifice of not just the service member, but the entire family unit as well.
5.) Thinking back on how Americans approach Memorial Day, is it observed differently today than it has been in the past?
We are becoming much more educated about the difference between Veterans Day and Memorial Day, and we are seeing our military-heavy communities, like Colorado Springs, become much more involved. The community is becoming involved with impactful movements, like laying flags, especially since Pikes Peak National Cemetery opened.  

People still have gatherings on Memorial Day, and there is nothing wrong with that, but I believe we are much more sensitive to what it really means than we were, say five years ago. 
6.) Is there a specific Memorial Day from the past that stands out to you?
Over the years, especially later in my career, I laid wreaths and flags as I observed several Memorial Days.

I can, without a doubt, say that those events have had such a deep impact on me. It may seem insignificant to some, but you can't help but think about each and every person and the ultimate sacrifice they paid.

It's a very emotional day, and the act of honoring our fallen brothers and sisters is also very emotional!
7.) Is there a respectful way people can enjoy their day off?  
Everyone should enjoy having an extra day off, but be mindful of celebrating or making comments, especially on social media platforms, that could be offensive to the families that no longer have their service member by their side.

I touched on avoiding terms like "Happy Memorial Day," but consider avoiding posting pictures of enjoying a cookout or party.

Instead, think about posting a picture of a service member that you, or someone you know, may have lost during service and honor their service and sacrifice.   
The responses above were lightly edited for clarity and length.