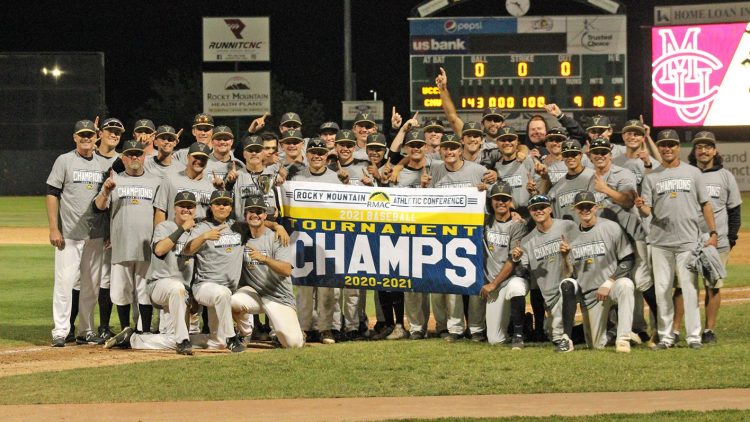 For the first time in program history, the UCCS Baseball program swung its bats for the fences and knocked one out of the park with a Rocky Mountain Athletic Conference (RMAC) championship, downing Colorado Mesa University (CMU).
The final blow for CMU fell when the Mountain Lions racked up 18 runs to CMU's 9, ending the series, allowing the first-time champs to hoist a trophy.
"I'm so proud of what these young men have accomplished this year," Dave Hajek, fifth-year head coach, said. "This team continues to step up regardless of the challenges their facing. This is a big day for our program and all of our staff, players and families that have contributed and helped us get to this point."
With the victory, UCCS punched its first-ever NCAA regional tournament ticket, earning the No. 4 seed in the process.
---
The following headlines showcase more excellence among UCCS' athletic programs during the month of May.