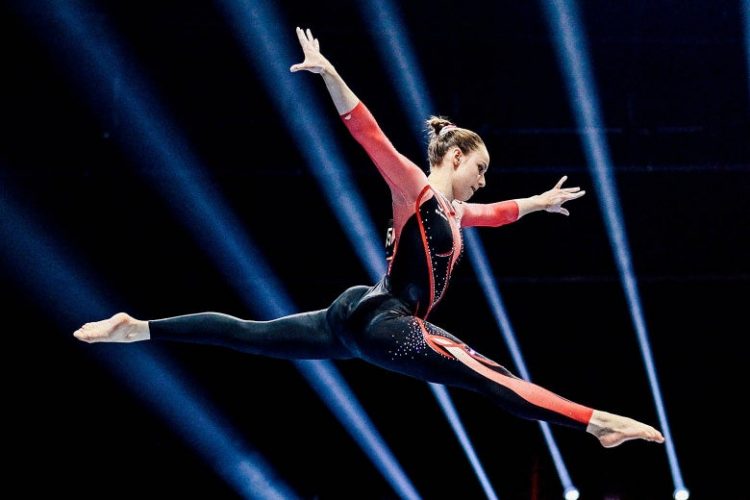 When three female German gymnasts wore full-length unitards at the European Gymnastics Championships held in Switzerland last week, they were delivering more than a fashion statement.
According to Elizabeth Daniels, associate professor of psychology, the ankle-length Spandex unitards could be the beginning of a cultural reckoning on the sexualization of female athletes.
Daniels spoke to Lulu Garcia-Navarro, host of National Public Radio's Weekend Edition Sunday, on international conversations around the sexual objectification of athletes and the psychological effects of female athletes' uniforms on performance.
"There's always been a perception that sport is a male-typed domain and that women need to pay attention to demonstrating femininity, because they're involved in a male activity," Daniels explained. "And so we see, all the way back to the 1920s, examples of women's sport teams being sexualized in an attempt to sort of nod towards femininity."
"We're at the point where there's a bit of a cultural reckoning where that's being questioned by women in sports," Daniels continued. "Where we're seeing athletes speaking out about uniforms, it really could be symbolic of the need for athletes to have more voice in general."
Elizabeth Daniels is an associate professor of psychology at the University of Colorado Colorado Springs. Her research centers on identifying positive influences on girls' and young women's development, including media and activity contexts. Her research has been featured in national and international media, including the Washington Post, New York Magazine and National Public Radio. Learn more about Daniels' research on the UCCS website.