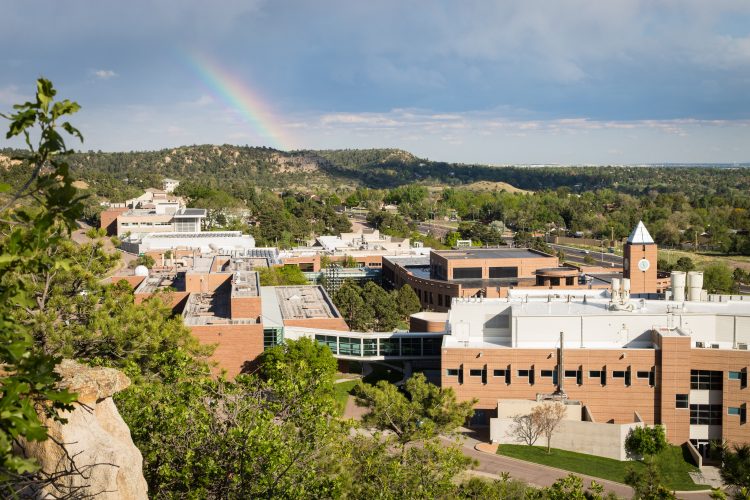 From academics to the arts, UCCS earned multiple nods in the 2021 Best of the Springs edition of the Colorado Springs Gazette, notably earning two top awards from the publication.
UCCS walked away with two Gold designations, a Silver designation and a feature in the publication. The awards are as follows:
College for Bachelor's or Master's: Gold ranking
Continuing Education: Gold ranking
Theater Company (Theatreworks): Silver ranking
In addition to the two academic nods, the Ent Center for the Arts at UCCS received its fair share of attention with Theatreworks earning a Silver ranking, and the Galleries of Contemporary Art earning a mention of its engaging Windmill Project.
Readers of the Gazette raved about the quality education students receive, touting the personal attention and diverse degree options.
"UCCS is a great bargain compared to most other options, and is a quality education," said one voter. Another wrote, "Love the inclusiveness."
The Best of the Springs edition ranks businesses, nonprofits, schools and more into Gold, Silver and Bronze award winners based on votes cast by readers and residents of the Colorado Springs community.
You can learn more about the academic offerings at UCCS here, and the Ent Center for the Arts here.