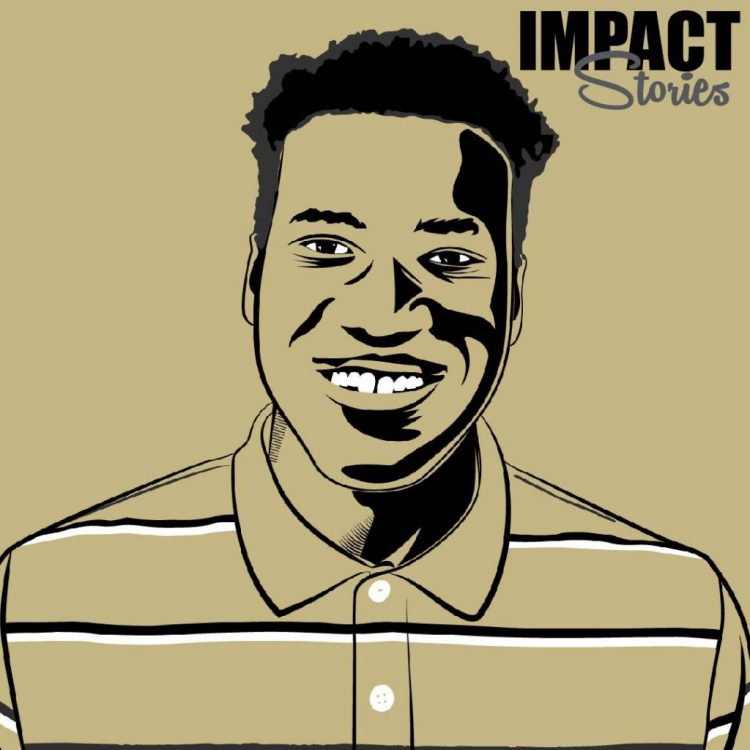 William Ross wanted to play college basketball.
He decided in eighth grade that basketball would be his golden ticket to college after hearing he could potentially get a full-ride athletic scholarship.
"Unfortunately, after some time, reality came back around and it did not pan out. I didn't acquire that basketball scholarship," said Ross. "So, I had to start thinking more critically about what I wanted to do and how I was going to get there."
He applied to several schools and could not afford to attend larger, out-of-state or private schools. After exploring his options, Ross decided UCCS would be a great fit.
"There was potential in a school right here in my hometown – I took the leap and applied for UCCS."
His grandmother and uncle both saved money for him to attend school and he was able to pay for his first year with those savings.
Ross was unsure about how he would cover the cost of school after that first semester. As it turned out, his dream of becoming a college athlete was not a total stretch. He was offered a scholarship to join the UCCS Track and Field team.
"I ended up still being a college athlete but instead of playing basketball I was running track," said Ross. "I was also able to discover other scholarships in the academic realm, as well as an amazing on-campus job as a tutor and teaching assistant that collectively allowed me to afford college."
Ross balanced being a student-athlete and working on campus with the support from connections and relationships he formed with fellow classmates, colleagues, professors, coaches and more.
When asked what his advice to other students is, he shared this: "Get into some clubs, if possible. The best way to navigate the college environment and find the most success is by being around others who have had success. Getting exposure to people from backgrounds that are different from yours can also be very rewarding."
Ross's favorite experiences at UCCS came from the extracurricular activities he was a part of.
"I have been able to travel with the track team and with the National Society of Black Engineers, and those experiences have created long-lasting memories and relationships."
Ross will graduate this May and has plans to move to Seattle with his fiancée. He looks forward to giving back to his community and hopes to gain more experience in the professional world of engineering. He also wants to teach in high school or at a college level.
"I know either way if I decide to teach high schoolers or college students that I will be prepared, all thanks to the great start I had from my UCCS experience."