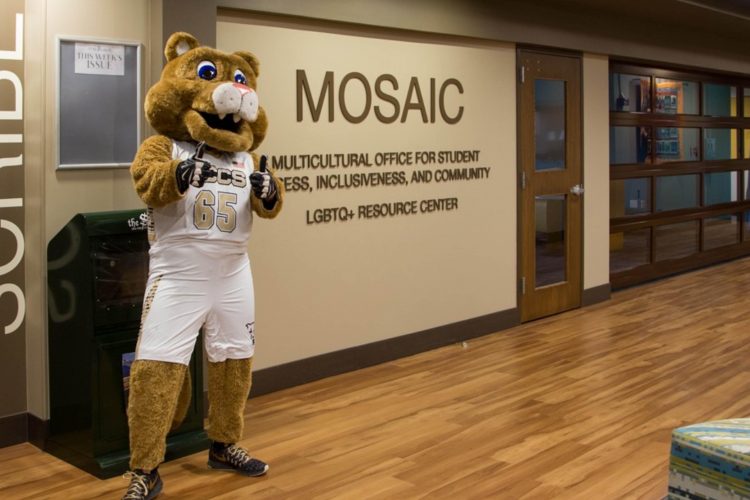 Thanks to initial funding by the CU President's Office, as well as fundraising efforts by UCCS, a newly expanded Multicultural Office for Student Access, Inclusiveness and Community (MOSAIC) will open to students and the broader campus community following a ribbon-cutting ceremony which will be live-streamed on Thursday, April 29.
The MOSAIC space nearly doubled following a construction process that followed design and layout input of students who will utilize the space.
Anthony Cordova, director, MOSAIC and MOSAIC Gateway Program, looks forward seeing flourishing student engagement in the reimagined space.
"I can just see it being very vibrant and exciting in the fall. Students who have been here in the past are going to be excited to get back together," said Cordova, noting there is also a group of students who have missed the opportunity to experience all the space has to offer.
The ribbon-cutting ceremony will air on Thursday, April 29 at 4 p.m. and will feature notable speakers from across campus. You can find the live stream link by tapping the button below.
For the rest of the spring semester, the office will be open for normal office hours. You can learn more about MOSAIC here.
---
Related story: New spaces, new faces: MOSAIC and LGBTQ+ Resource Center celebrate expansion