A team of campus partners, led by Katie Gordon, UCCS' wellness promotion manager, are exercising new ownership over campus mental health and wellness. The aim of the new Wellness Advisory Committee is to coordinate efforts to improve the university's culture and the resilience of the campus community.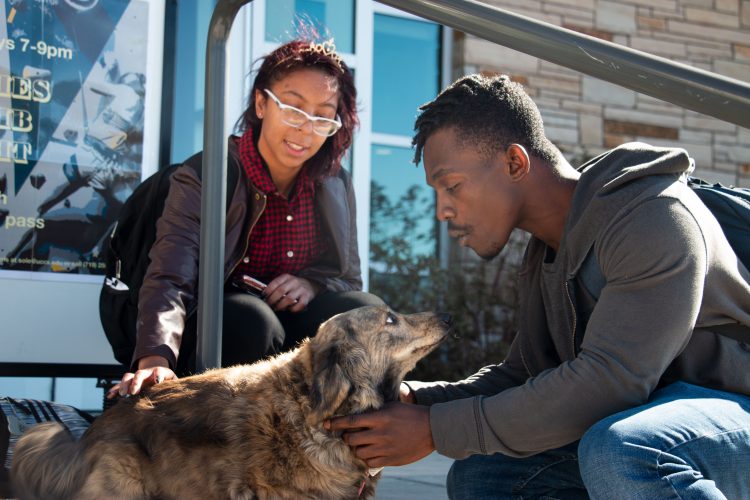 "There was a need on campus," Gordon said. "We don't have one person or position which focuses on employee wellness. We focus on student wellness initiatives, but there is a need to bring certain people together, including faculty and staff. The committee is a place to break down silos and really assess what the culture of wellness on campus is."
The group will be guided by a set of surveys with the goal of assessing how students, faculty and staff perceive their own health and wellbeing. The National Faculty and Staff Health Assessment Survey, which will run from Apr. 11-30, focuses on employees of UCCS and will ultimately capture confidential data from employee perspectives. A separate National College Health Assessment student survey is also underway.
Setting a baseline is key to understanding wellness on campus as a whole, Gordon said.
"This way we can look at the culture from a holistic perspective, see where there's overlaps and find out ways we can improve it. We didn't want to approach this from a siloed perspective," Gordon said.
The committee, which started its work in January, will soon receive de-identified data from the surveys and begin taking next steps, including examining executive summaries and sharing information and findings.
"From there, we'll advocate for wellness within their work, educate the campus on issues and promote ways that supervisors, faculty and staff can promote wellness within their work," Gordon said, noting they would also review policies and borrow examples from other campuses.
A major outcome will be creating preventative measures in place on campus to support students, faculty and staff to identify and prevent issues before they even happen.
"A big part of our work is education," Gordon said. "Learning what our students, faculty, and staff are struggling with, and then coming up with things together that we can work on as a campus to improve overall wellness."