Former attorney and inspector general Robin J. Kempf, now an assistant professor in the School of Public Affairs, writes, researches and teaches on government accountability.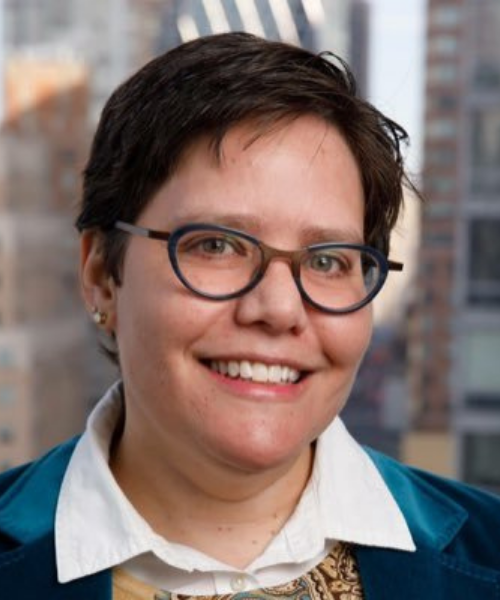 Together with co-author Chelsea A. Binns, assistant professor in the Department of Security, Fire and Emergency Management at John Jay College of Criminal Justice, Kempf recently authored "Safety and Security in Hotels and Home Sharing," published by Springer in 2020.
Kempf answered seven questions on the new book, which reviews crime data, laws and applicable theories to compare how responsibility for crime control and accident prevention is handled by hotels versus the home sharing industry, popularized by Airbnb and VRBO. The book finds that because of underregulation in the home sharing industry, it is incumbent on both hosts and guests who home share to take responsibility for their own safety and security.
1. If you were describing your book to someone outside of your field, what would you say?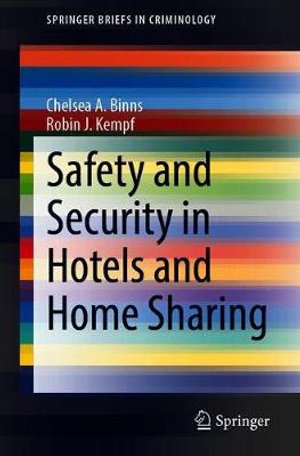 This book examines the many safety and security concerns that one has when sleeping away from home. Given the growing popularity of home sharing platforms, like Airbnb and VRBO, we wondered how those concerns vary between hotel stays and home sharing stays.
We find that many of the same concerns exist, but home sharing gives rise to new concerns, such as unsafe conditions or illegitimate hosts. Additionally, home sharing is much less regulated than hotels due to broad provisions under federal law that provide a shield against liability for internet platforms. Thus, it is incumbent on both hosts and guests who home share to take responsibility for their own safety and security.
2. How did you get the idea for your project?
When my co-author and I started this project, we were both working in New York City. The efforts that the city and the state were taking to try to regulate Airbnb caught our attention. We began to wonder what mechanisms were in place to hold Airbnb accountable for safety and security issues experienced by their hosts and guests. We discovered that there are very few.
3. Did your focus develop or change throughout the research and writing process?
While we were working on this project, Airbnb was reacting to a shooting at a large party in California in which several people were killed. Airbnb has instituted a "no large party" rule, but it is not clear if it is enforceable.
4. Which idea do you write about that most excites, invigorates or inspires you?
My area of research focuses on accountability. I am interested in the ways we try to keep the government accountable to the citizens, and the policies we use to keep corporations accountable for their actions. This project was an effort to educate people who participate in home sharing, whether hosts or guests, about the legal context of their stays. The legal and regulatory setting is starkly different from staying in hotels or bed & breakfasts, both of which are well regulated to protect guests and employees from safety and security issues.
5. Describe your writing space. Where do you do your best work? What time of day? Do you have any writing routines you are willing to share?
I am an at-least-30-minutes-a-day writer. I try to not lose momentum by continuing to take small steps towards the goal every day. I am also more recently trying to not work on the weekends in order to avoid burnout. I'm less successful on that piece.
6. Is there a favorite quote or passage you want to showcase from the book?
"Home sharing, or opening your house for strangers to stay, for a fee, has expanded so fast that public policy has not been able to keep up. The present research explores the implications of the different treatment in the United States of hotels versus home sharing for safety and security. Specifically, hotels are heavily regulated for the protection of hotel guests, employees, and property, whereas home sharing in the U.S. is almost completely unregulated. These disparate regulatory schemes have important impacts on the safety and security of property and persons in home sharing, of which the general public likely is unaware. The policy issues are in need of a close examination. This brief should help in that task by placing safety and security concerns in hotels versus home sharing side by side."
7. What new questions for future exploration have you discovered?
My co-author and I are currently working on a project to explore how social media – in this case, Twitter – can be analyzed to identify safety and security issues related to Airbnb and Uber that are not otherwise reported on in typical news media. We are also going to explore the extent to which home sharing can be used in criminal activities, such as sex trafficking.
UCCS celebrates faculty and staff who author and edit books each year. In recognition of their achievement, and as part of the UCCS Author Spotlight initiative, authors are invited to submit details on their published works.