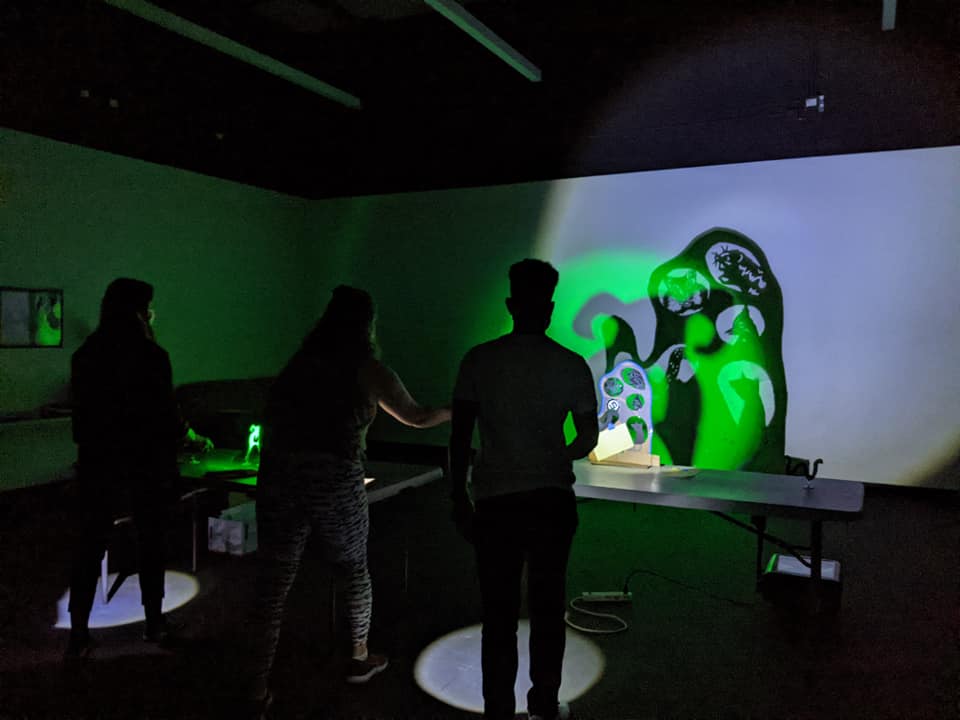 This Friday February 19th, UCCS Theatreworks will present "The Mitten: A Midwinter Puppetry Fable" as its first in-person performance at the Ent Center for the Arts in almost one year.
Created by Colorado puppet artists Julie Parker and Katy Williams, "The Mitten" will turn the exterior of the Ent Center into a magical forest scene using shadow puppets and overhead projections, alongside a script penned by Theatreworks' Artistic Director Caitlin Lowans.
"The Mitten" is adapted from a Ukrainian folk tale about a boy who loses his mitten on a cold winter evening only to have it become a communal shelter for forest animals of all different sizes.
"This is a time where a 'be kind and generous' message is good," says Lowans, who signed on as Theatreworks Artistic Director in 2018 after pursuing an MFA in Directing at Northwestern University.
To give their production a Colorado twist, "The Mitten" team shaped the story around indigenous Rocky Mountain animals, like a Chipmunk, a Bighorn Sheep, a Grizzly Bear, and even a Mountain Pine Beetle. They also added in fun animal facts for kids and just enough grown-up humor to capture adult imaginations.
"Part of being a parent is making sure that grown-ups also have joy," Lowans says. "I've been spending a lot of time home with my kiddo and I want things we can experience together."
This shared experience that Theatreworks has created defies the notion of traditional theater.
Instead of seeing actors on a stage, "The Mitten" will have audiences walk around the outside of the Ent Center for the Arts through five separate story stations helmed by small teams of puppeteers casting shadows on paper draped over the Ent Center for the Arts' tall windows.
Ranging from 12-feet to 20-feet tall, the windows that usually offer a breathtaking view of Pikes Peak will soon become the canvas for an overgrown shadow puppet mitten filled with forest animals.
"As the mitten grows in size, our windows will grow as well," Lowans says. "That's a fun bit of architecture and scale that we're playing with."
To make the production more engaging, Theatreworks will use synced Bluetooth speakers inside and outside of each story station to play dialogue narrated by local actors, as well as music composed by UCCS Visual & Performing Arts Professor, Sean Schafer Hennessy.
In all, the entire show takes 35 minutes to walk through and enjoy safely, with groups being limited to no more than 12 patrons. Masks are mandatory.
"We knew it was going to be cold, so it couldn't be too long," Lowans says. "And we knew we wanted to give people a reason to fall in love with the Ent Center for the Arts, because Theatreworks has not been able to welcome people since the pandemic."
Since last March, Theatreworks has been making online virtual content to counter COVID's devastating effects on in-person performances. Fortunately, this has allowed Theatreworks to experiment more while connecting with artists and viewers from across the country.
By expanding the virtual possibilities, the Theatreworks team and their collaborators were inspired to bring back in-person performances at the Ent Center for the Arts starting with "The Mitten." Going forward, they would like to see more adventures being taken in the world of theater to help artists survive the risks COVID has presented.
"We're trying to find ways to support the artistic community so there are still artists who have survived this pandemic and are able to come back," Lowans explains.
To Lowans, smaller productions like "The Mitten" can be hosted in spaces that are more inclusive and safer than bigger ones.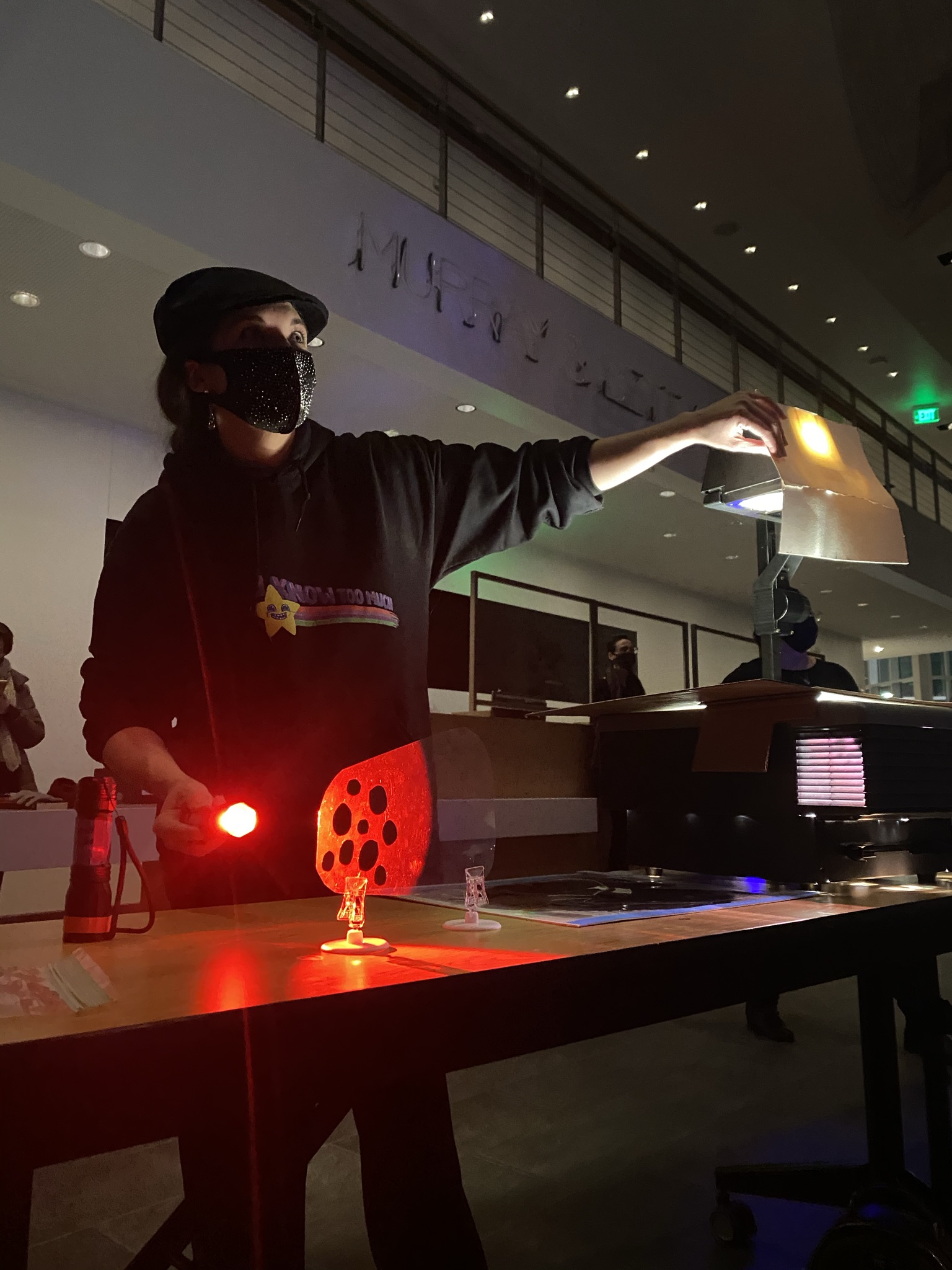 "If you have a hall for 500 people and it's only COVID safe for 50 people, it can feel like, 'where is everyone?' But if you come to 'The Mitten,' you get to witness a show that's happening just for you."
After all, having these personal interactions and the creative release that comes with them is what makes theater and the arts so special in the first place.
"This is a chance to have 35 minutes of pure delight that will light up the next couple weeks or months that we're spending inside to keep each other safe," Lowans concludes.
See "The Mitten" Friday and Saturday 6-8:30 p.m., Feb. 19-20 and 26-27, Sundays 6-7:15pm on Feb.21 and Feb 28. Tickets are $10 for adults, $7 for youth, and free to UCCS students. This production is outdoors so please dress accordingly. All shows canceled due to weather will be moved to Sunday Feb. 21 or Feb. 28, respectively.
For more news about upcoming Theatreworks productions at the Ent Center for the Arts, visit their website here.