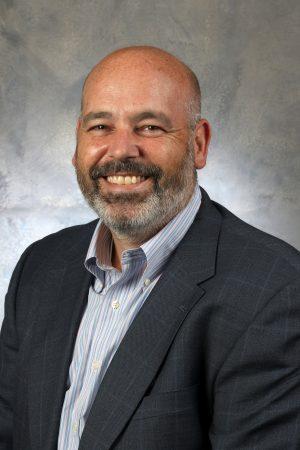 Juan-Maria Gallego, instructor of marketing for the College of Business, lectures about marketing, services and management at UCCS and facilitates executive workshops at the Center for Creative Leadership.
He has held executive positions in the United States, Latin America, Europe and China.
As a consultant, he focuses on organizational development, culture awareness, inclusive leadership and corporate executive training.
He recently authored "The Shadow of Bias On Leadership: How to Improve Your Team's Productivity and Performance Through Inclusion," published in 2019.
Gallego answered seven questions on his new book, a practical manual to help leaders grow the diversity of their organizations built on 20 years of experience in global business and research on diversity, cross-cultural management and inclusive leadership.
1. If you were describing your book to someone outside of your field, what would you say?
This book enhances self-awareness on the topic of diversity and inclusion. It provides a fresh, practical outlook on a very complex topic – inclusive leadership. The book aims to develop and raise our cultural self-awareness, detailing the research behind some of our biased behaviors as well as potential pitfalls as leaders.
2. How did you get the idea for your project?
For several years, a good friend and colleague from Regis University, Matjaz Bren, and I provided diversity and inclusion training to law enforcement at the county and city levels. We were appalled to hear about the previous experiences that the officers, deputies and staff had received. We decided to approach our training from a cultural awareness point of view as we would do in one of our executive trainings on cross-cultural communication. While researching for that diversity and inclusion program, I thought about writing this book to consolidate a small portion of the information that I collected and present it to the reader in a very practical manner.
3. Did your focus develop or change throughout the research and writing process?
Yes and no. My original idea was that we all have our biases. We may be aware what some of those are and, in many cases, not only are we not aware about those biases, but we do not realize how those biases affect our behaviors. We may be so submerged on our own confirmation bias process that we do not realize how our leading style is influenced by those filters. Through my research, I found that most of us are affected by those biases at an unconscious level, and that our actions are very real and can negatively affect those we lead.
4. Which idea do you write about that most excites, invigorates or inspires you?
Getting to know individuals from different backgrounds is one of the best solutions. We need to get out there and make a conscious effort to meet people that are different from us and not be afraid to ask questions.
5. Describe your writing space. Where do you do your best work? What time of day? Do you have any writing routines you are willing to share?
I do my best thinking while working out. For example, being in motion on the rowing machine provides me with the focus to organize my ideas and find links between different material.
I do my best writing during the day, at my dining table, where I can see the comings and goings of my family members. I need some distractions to provide my mind with regular breaks.
6. Is there a favorite quote or passage you want to showcase from the book?
"Most prejudices originate from a story we have created to explain what we do not know. […]Asking questions and being curious is the best antidote against prejudice. Prejudice is borne from assumptions, in most instances, fictional limitations and bridges in understanding that we create to explain an event or people. Ignorance about a culture, lack of curiosity or imagination, and laziness are the main sources of prejudice."
7. What new questions for future exploration have you discovered?
I am currently writing a paper on the idea of "herd mentality," a misspoken comment by a recent celebrity (he really meant "herd immunity") that made me wonder about the role that groups play in the promotion of biases and prejudices. We, in this country, are fairly individualistic people and at the same time, we place a lot of weight on those groups that we belong to creating a social contract that defies logic sometimes. I find that topic fascinating.
UCCS celebrates faculty and staff who author and edit books each year. In recognition of their achievement, and as part of the UCCS Author Spotlight initiative, authors are invited to submit details on their published works.