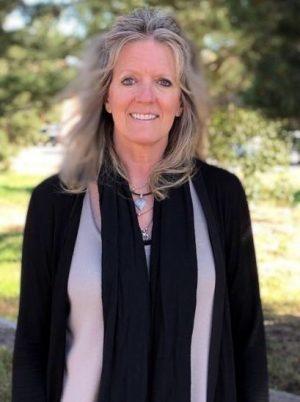 A celebration of life for Lisa Herman-Worley, 59, senior sponsored project accountant in the Controller's Office, will take place from noon to 3:30 p.m., Saturday, Nov. 21, in Monument, Colorado. She died Oct. 6, 2020, after a battle with cancer.
Herman-Worley started at UCCS in January 2018.
The family published the following obituary:
---
Lisa Lynn (Parham) Herman-Worley
July 7th, 1961 – October 6th, 2020

Lisa, known by many adored names like Ma, Mama and Mamas, was born on July 7th, 1961. She fought with everything she had until Jesus wanted her home on October 6th, 2020.

She is survived and remembered by her husband Kevin, her dad Bryan, and her most beloved accomplishments, her son Nathan Herman and her daughter Alicia Harris. Ma is also survived by her sister Tina Olfers, her brother Jason Macartie, and her two grandchildren Baylee and Brysen. They all described her as more of a best friend than anything else. She is also survived by a host of other beloved family members.

Lisa was loved by most but treasured by many. Her love for people was contagious. She was especially drawn to the elderly where she invested her time and energy ministering to them at a local nursing home. This was her kind of "Church".

She made it a point to love those that felt unnoticed and unwelcome. One would be so lucky to say they knew her but blessed to say they had a relationship with her.

Her family and friends will forever love and miss her but are rejoicing that she is dancing with Jesus now. God broke the mold when He created this amazing wife, daughter, Mama, friends, sister and Ma.