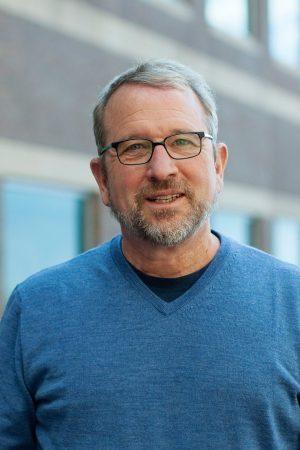 Paul Harvey, distinguished professor of history and Presidential Teaching Scholar at UCCS, researches, writes and teaches in the field of American history from the 16th century to the present.
In 2017, Harvey was designated to give the Shriver Lectures in American History at Stetson University in Florida. Those lectures became the foundation of one of his newest publications, "Southern Religion in the World: Three Stories," published by University of Georgia Press in 2019.
He is the author of 13 books, including his most recent, "Howard Thurman and the Disinherited: A Religious Biography," published in 2020.
Harvey answered seven questions on "Southern Religion in the World," which considers figures from the American South who shaped a southern "sound" and exercised religious and musical influence on an international scale.
1. If you were describing "Southern Religion in the World" to someone outside of your field, what would you say?
This book is really a slightly more extended version of three endowed lectures given at Stetson University in 2018, the Shriver Lectures in American History. In the work, I choose three individual figures (or, in the third chapter, a trio of important musical figures) who come from the American South but exercised considerable international influence.
The figures are Frank Price, a missionary in China who served as the translator and close counselor of Chiang Kai-Shek during World War Two; Howard Thurman, one of the most important theologians and civil rights figures in the twentieth century; and a third chapter featuring the musical figures Johnny Cash, Rosetta Tharpe and Levon Helm, all of whom grew up within a few miles of each other in eastern Arkansas, and each one of whom exercised a vast international influence in terms of shaping a southern "sound" that has formed the basis of much of the culture of popular music in the twentieth century.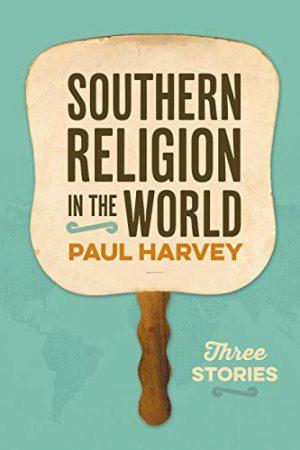 2. How did you get the idea for your project?
I was asked to give these lectures, and to do so on the theme of religion in the South. Having published a lot on that subject previously, I racked my brain for a new topic, something different to say, and somehow ended up on this theme.
It just so happened at the same time that I had been asked to give a presentation at the international Chiang Kai-Shek conference in Huangzhou, China, and not really being much of an expert in that field, I searched a little for Chiang Kai-Shek's thoughts on religion and perhaps his relationship with missionaries, and from there discovered that he had this close connection to the southern Presbyterian missionary Frank Price, whom I had never heard of before. I found Frank Price's papers at the Special Collections Library of Washington and Lee University in Virginia.
For the third chapter, I actually sent out a Facebook message asking people for ideas for a third chapter, after the first two on Frank Price and Howard Thurman. Someone suggested Rosetta Tharpe, the "godmother" of rock and roll guitar but prior to that a woman who had grown up in the black southern Pentecostal church, and from there, I was off to the races.
3. Did your focus develop or change throughout the research and writing process?
In the end, I decided that it was the musical figures – Cash, Tharpe, and Levon Helm – who actually had exercised the greatest influence. Frank Price's visions for China more or less failed, and Thurman, although exercising a vast influence in the world of theology, is still a relatively unknown figure (which is why I decided later to write a full biography of him). By contrast, the musical figures transformed the "soundtrack" of the twentieth century. In the end, the last became first.
4. Which idea do you write about that most excites, invigorates or inspires you?
The clash between the intensely provincial upbringing and training of the figures covered in this book, and their cosmopolitan influence in world affairs and culture and music, is a great irony that fascinated me in researching and writing the book.
5. Describe your writing space. Where do you do your best work? What time of day? Do you have any writing routines you are willing to share?
I write in the mornings and evenings, saving the afternoons (when I typically have less mental energy) for other tasks requiring less mental energy – reading emails, for example.
I use the "pomodoro" method and even have it set up in my bookmarks. It is a timer that goes for 25 minutes. You write for those 25 minutes without interruption (no checking email or Facebook), and when the timer dings, you get five or 10 minutes to step outside, see if someone has responded to your tweet, or do whatever distracting thing you must do. Then you reset the time and start over. Usually after about four rounds of that or so, I will be able to write something like 750 to 1200 words, and something in that range is my daily goal.
6. Is there a favorite quote or passage you want to showcase from the book?
"If Frank Price and Howard Thurman represented sets of ideas for transforming selves and societies, then Rosetta Tharpe, Johnny Cash, and a host of others brought southern sounds to international stages. Ultimately, their versions of southern religions in global contexts proved to be the most influential of all…The sounds of the South, those that literally rocked the world in the mid-twentieth century and going forward, arose from a backward, reactionary, violent culture. By some equal and opposite force, artists from that region produced some of the most explosive popular music of the twentieth century."
7. What new questions for future exploration have you discovered?
There is a big CIA file on Frank Price, still completely redacted, and many mysteries of his life (such as whether or not he was a spy — I don't think so, but I can't prove it) would be revealed I'm sure with access to that file. But I could not get access to it, and no other scholar has succeeded in doing so either. It's completely frustrating that such essential historical material is still shielded from scholarly inquiry, when in reality, it's impossible to fathom what possible "national security" purpose this could serve.
UCCS celebrates faculty and staff who author and edit books each year. In recognition of their achievement, and as part of the UCCS Author Spotlight initiative, authors are invited to submit details on their published works.