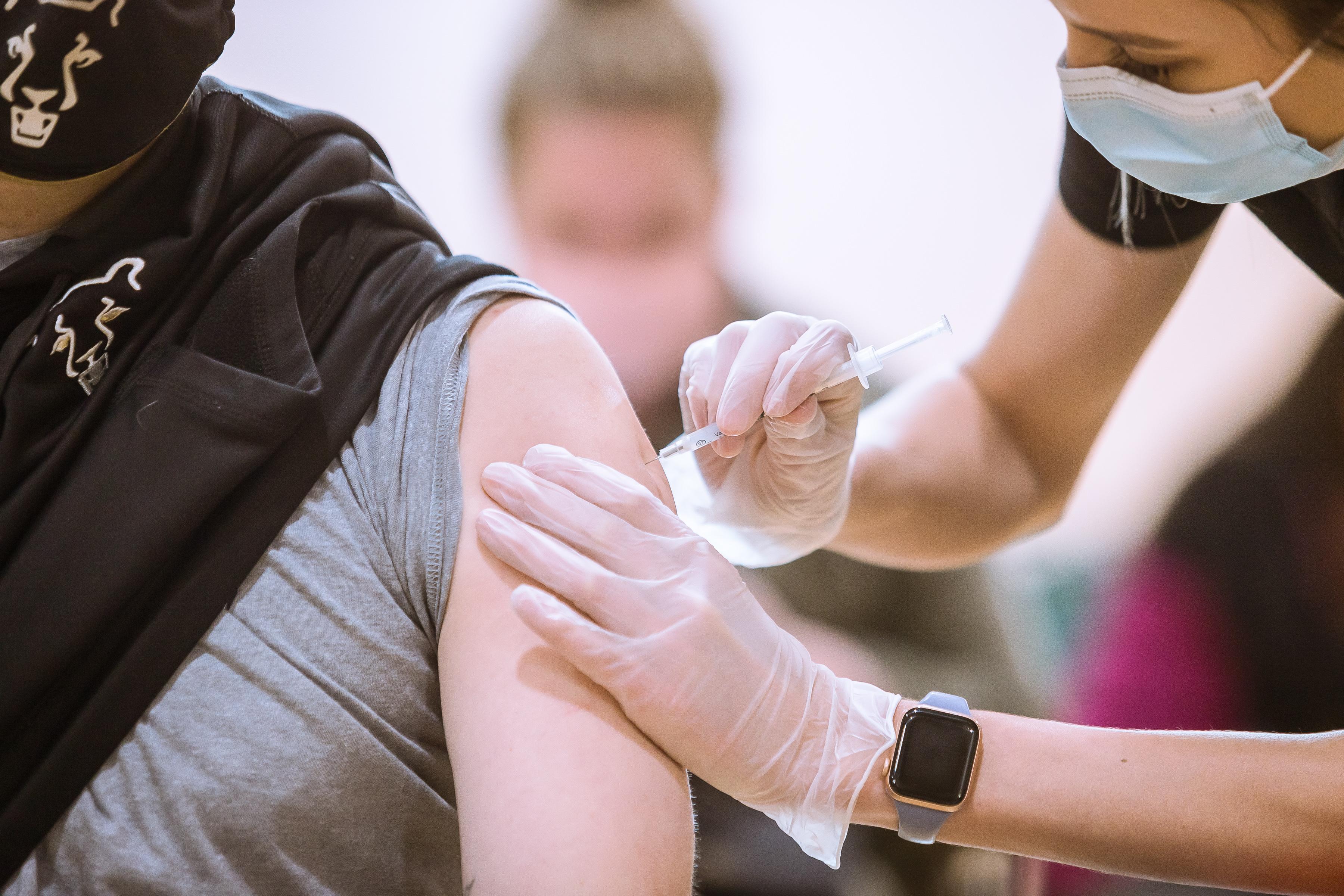 More than 100 volunteers staffed the UCCS vaccine point of distribution (POD), which offered the first dose of the Moderna vaccine to eligible campus community members on Tuesday, Mar. 30.
Among the volunteers were 42 UCCS nursing and health sciences students, who administered vaccines to over 500 eligible faculty, students and staff.
"I'm grateful for our student nurses, who were able to give immunizations today and help us get one step closer to normalcy," a participant shared after receiving the first dose of the vaccine. "My nursing student Joanna was amazing – so professional and kind. I feel very grateful that UCCS gave me this opportunity."
The POD operated out of the Gallogly Recreation and Wellness Center at UCCS. It will reopen on Apr. 27, when participants will return for the second dose of the Moderna vaccine.
"I was so excited and grateful to get my vaccine that I could have cried," one participant said. "It feels amazing to know that I'll be helping to keep everyone around me safer, and that I'm contributing to the world becoming a safer place. I'm overjoyed to have been a part of this today."
"I don't know what things will look like post-pandemic," another participant said, "but I'm excited to see how things change for the better."
To protect the confidentiality of immunization information, only volunteers are identified in this article and the accompanying photos.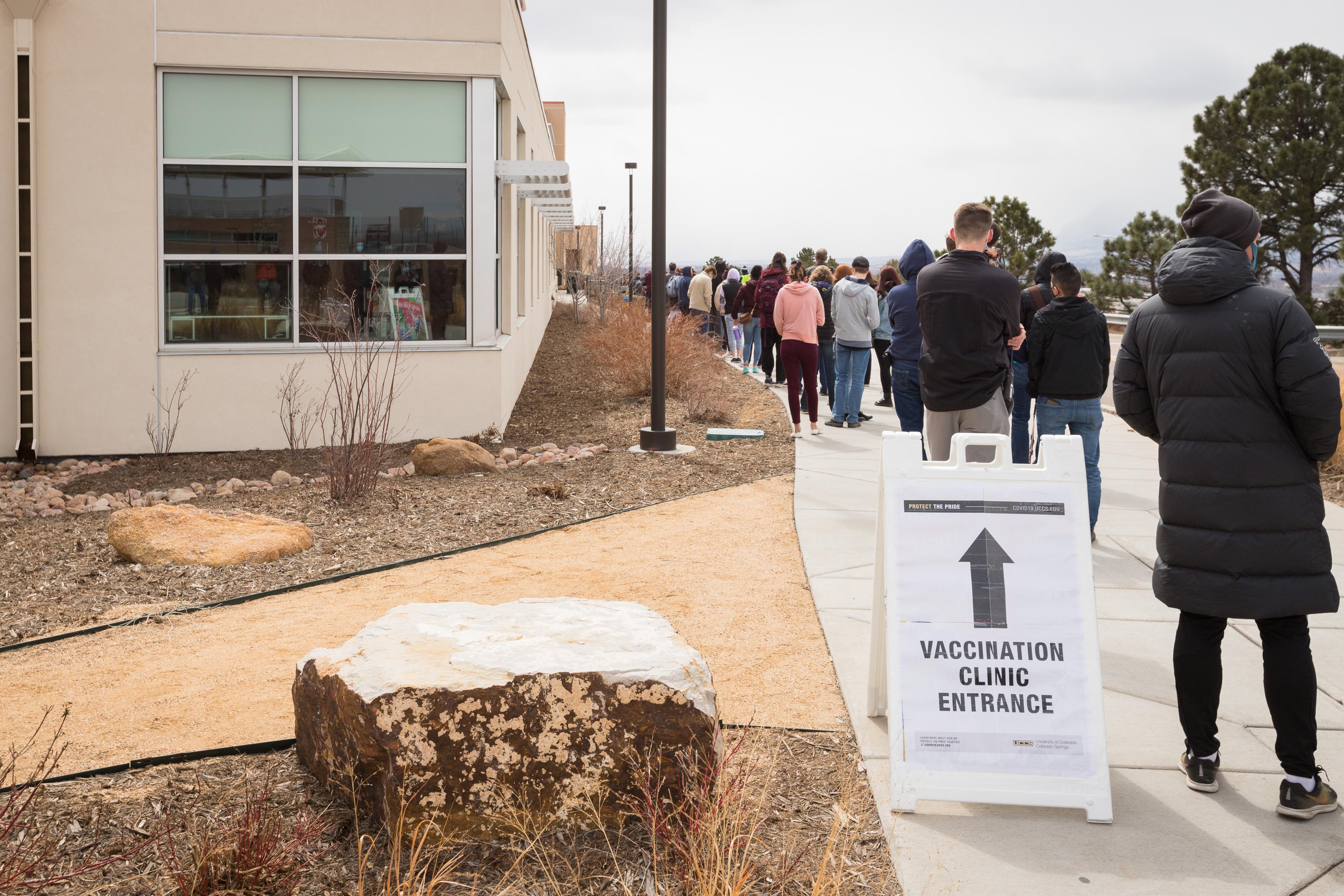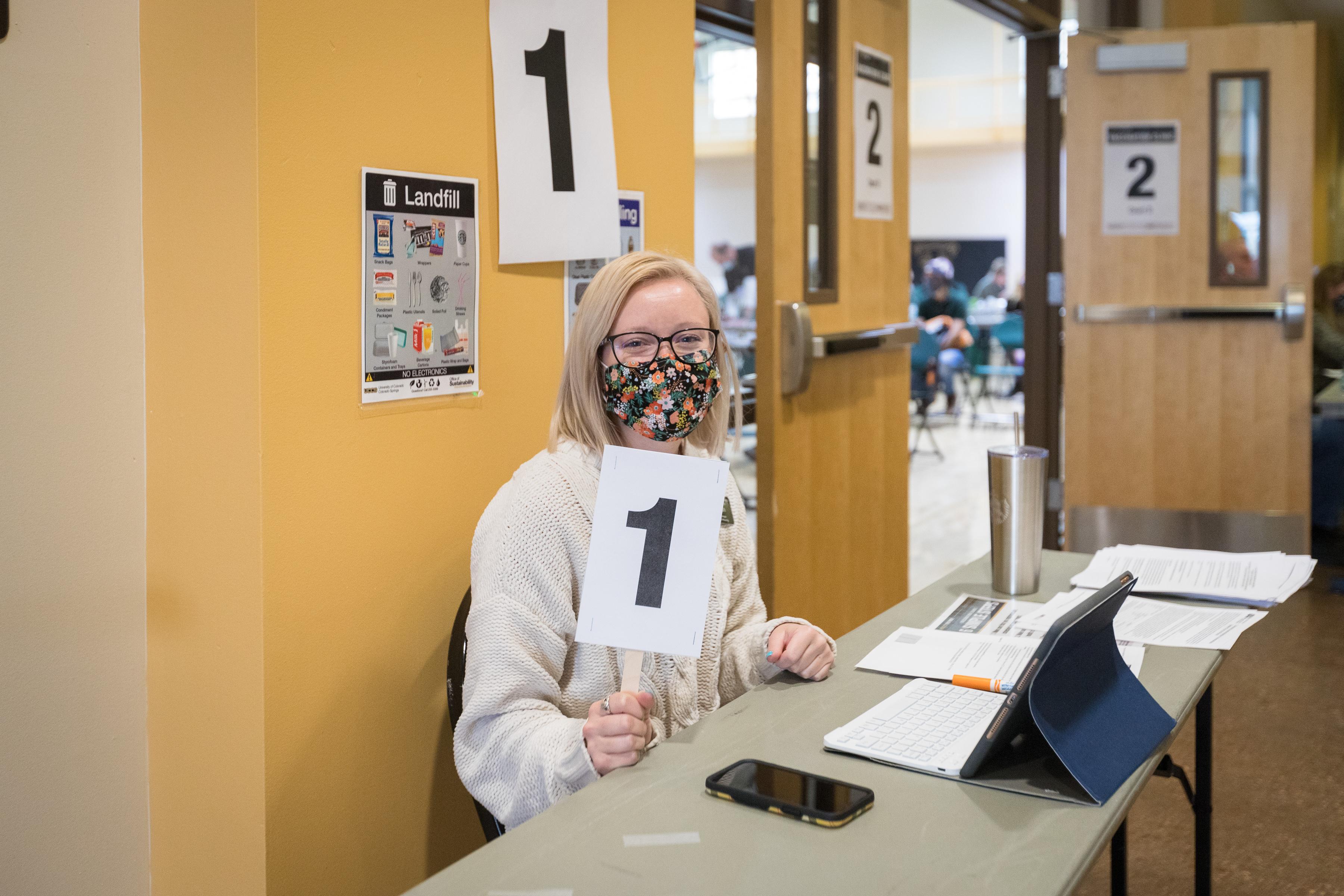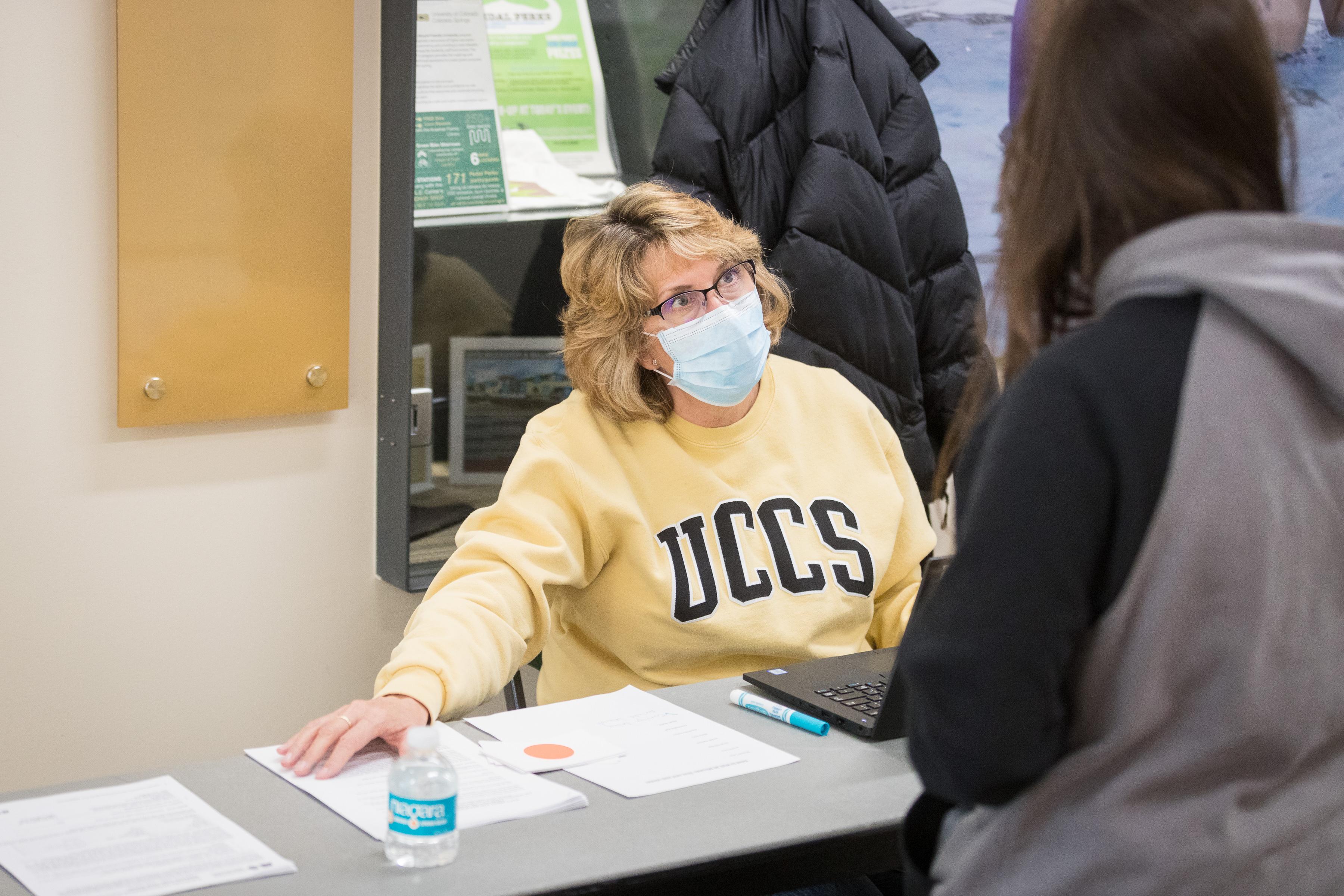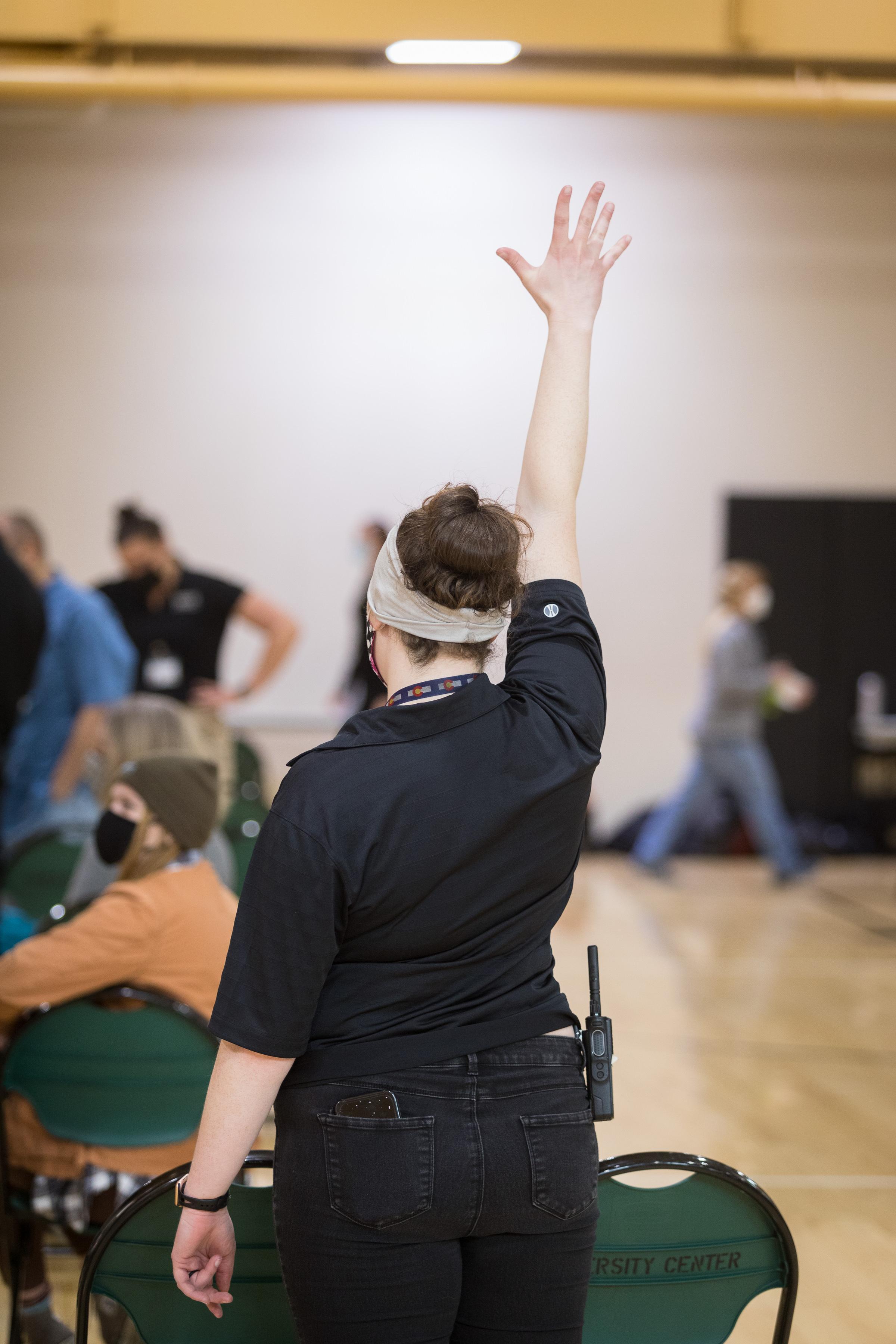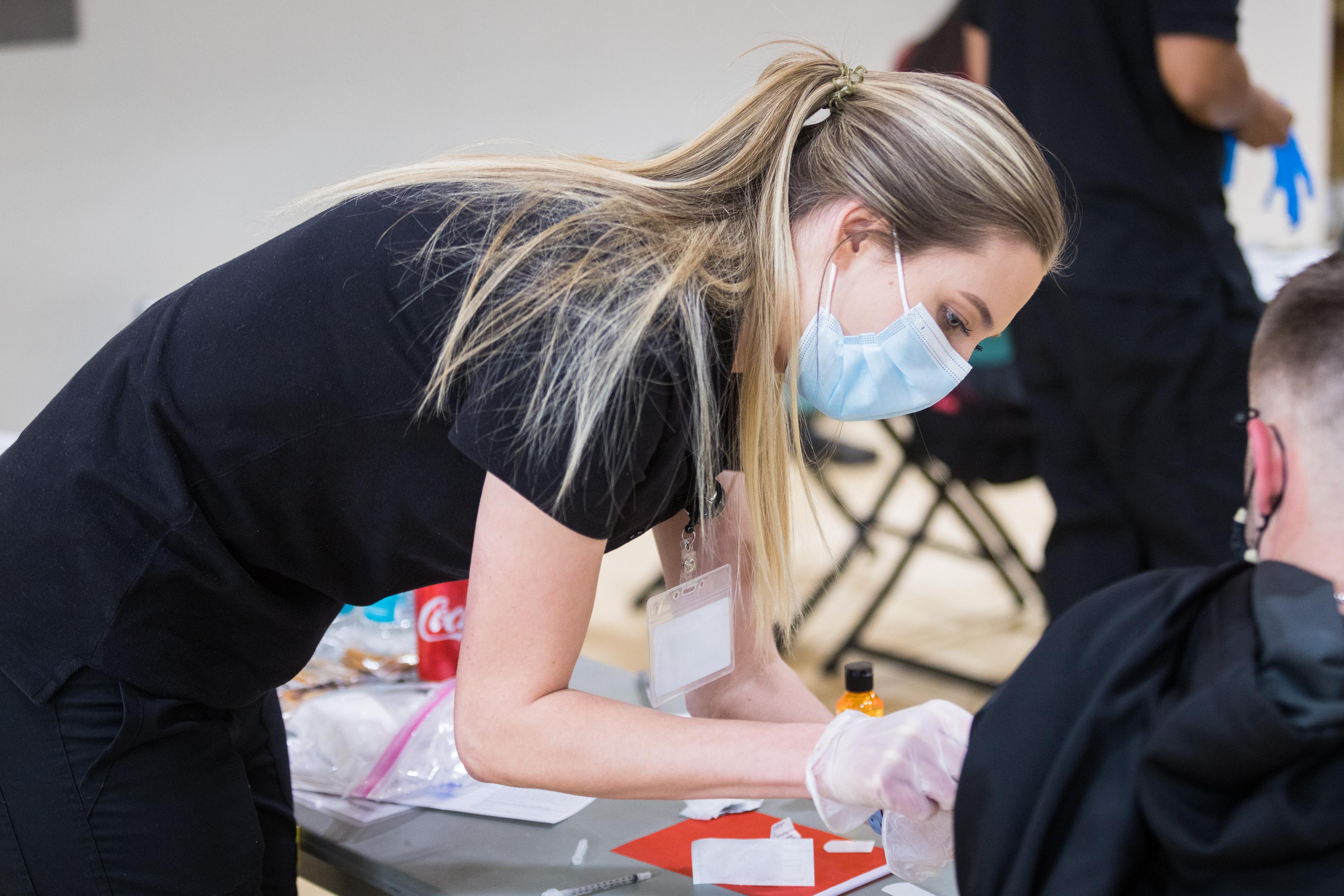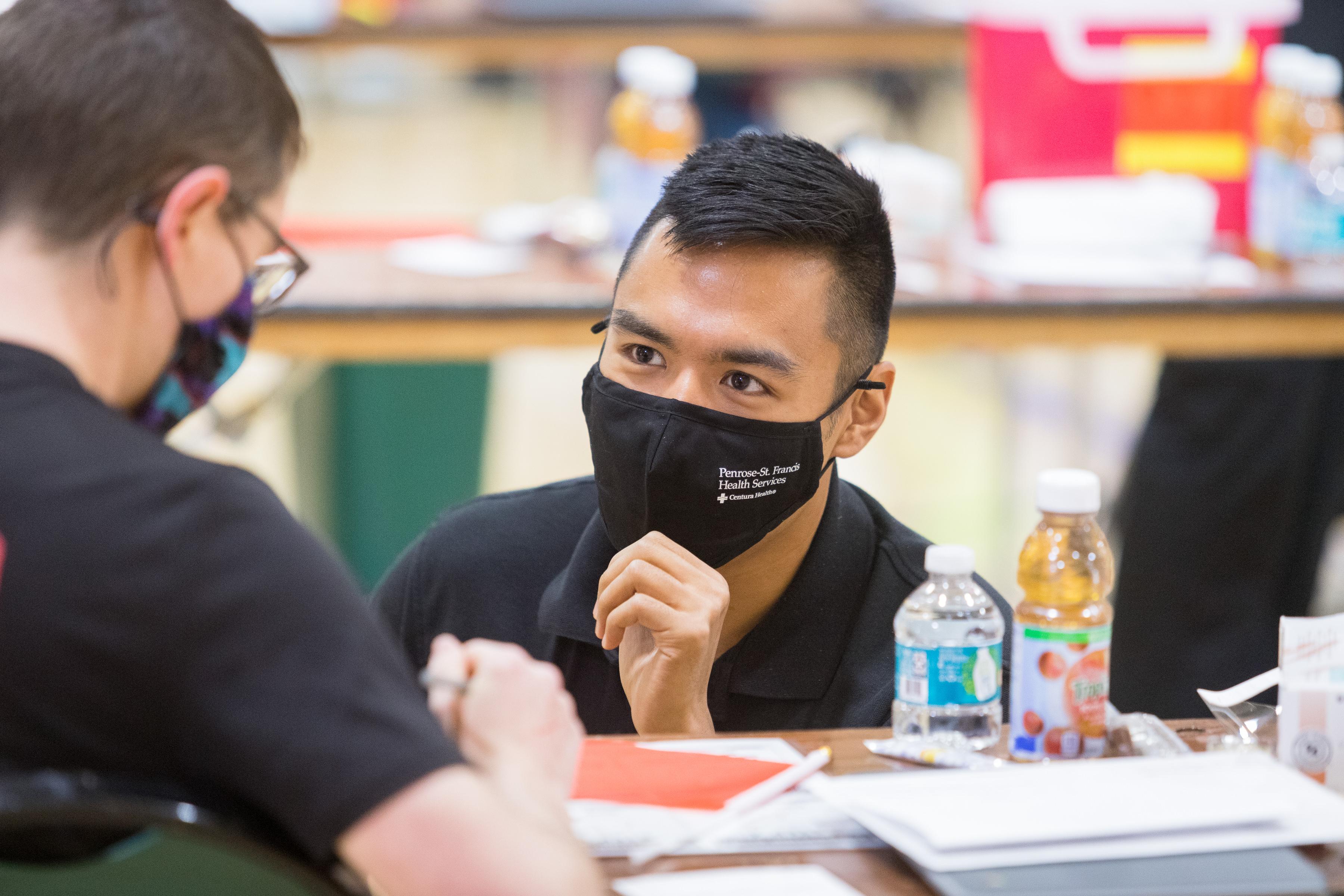 Beginning Apr. 2, the general public will be eligible to receive vaccinations in the state of Colorado. More information about vaccination phases and vaccine eligibility can be found on the Colorado Department of Public Health and Environment website.