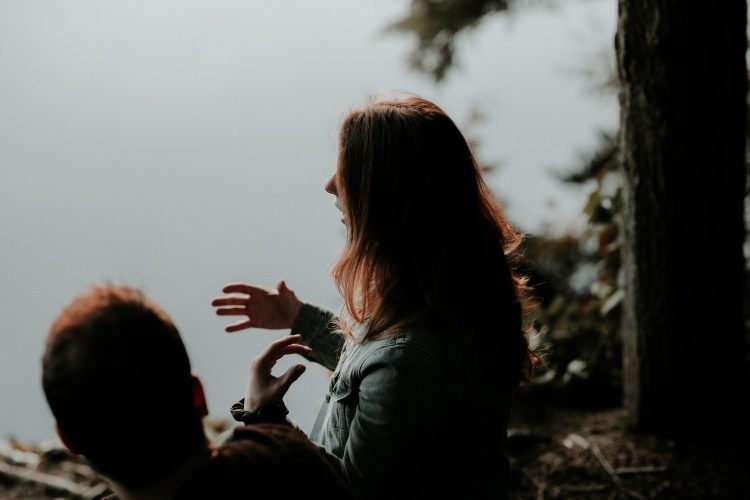 A nearly $200,000 grant will expand the capacity of UCCS and El Paso County practitioners-in-training to offer high-quality, evidence-based substance use disorder treatment for individuals with addictions.
Thanks to a grant from the Department of Health and Human Services Substance Abuse and Mental Health Services Administration (SAMHSA), UCCS will be able to expand its curriculum for students earning their bachelor's in human services with an emphasis in addictions counseling, as well as community members earning their certified addictions counseling credential.
According to Cortny Stark, assistant professor in the College of Education's Department of Counseling and Human Services, nearly eight percent of individuals 12 years or older needed substance abuse treatment in the past year, yet only 1.8 percent received treatment. One of the main reasons for the gap in treatment is the stigma individuals feel when seeking treatment.
"In enhancing our curriculum, we're working to ensure that we're attending to different approaches to addiction treatment that reduce the stigma associated with receiving counseling," Stark said.
"Especially here in El Paso County, there are a number of challenges for folks experiencing substance abuse issues, including accessing all types of substance abuse interventions," Stark continued. "With the updated curriculum, we're training our counselors with multiple models of substance abuse treatment. We're specifically providing our practitioners and training our students with a package of interventions and screening tools that ensure they have what they need to immediately start working with these populations."
The SAMHSA grant will allow the College of Education to expand its online class offerings in the addictions counseling degree emphasis by as much as 50 percent. It will expand the curriculum taught to practitioners-in-training to include multiple models of substance abuse treatment. It will also allow UCCS to hire a field placement coordinator who will build partnerships with local addiction and recovery-focused agencies. The program aims to create 20 student placement opportunities by Dec. 15, 2020 to help students gain work experience in the field.
As part of the proposed enhancement to UCCS' substance abuse disorder education program, Stark also aims to increase student awareness of resources available – both on and off campus – for UCCS students in recovery from addictions and those looking to reduce problematic behaviors or improve healthy activities.
"The overarching theme of this program is about building community," Stark said.
"We want to build a community on campus for our students who are in recovery from substance abuse or who may feel concern about a problematic behavior. We want to create a bridge between the university and organizations in Colorado Springs where folks in recovery look for services. And we want to give our students diverse and varied experiences working in the field, leading them to gainful employment."
An estimated 242 practitioners-in-training will be served annually, and a total of 484 practitioners-in-training will be served throughout the lifetime of the project.
Learn more about the Bachelor's of Human Services on the College of Education website.